Cast of Avanti Da Vinci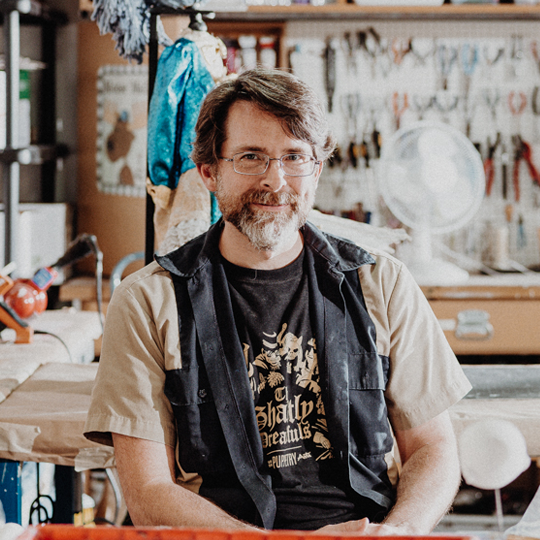 Jason Hines
Director/ Performer/ Resident Puppet Builder & Designer
Jason Hines came to the Center for Puppetry Arts in 2002 after attending the University of Connecticut's Puppet Arts Program as an MFA candidate. Hines has designed and built puppets for such Center productions as The Ghastly Dreadfuls, The Little Pirate Mermaid, Rudolph the Red-Nosed Reindeer™, Dr. Seuss's The Cat in the Hat, and Click, Clack, Moo: Cows That Type.

He has also stepped away from the workbench to teach occasional puppet-building workshops as part of the Center's Teen and Adult Education Series. Hines is a past recipient of an Artist Encouragement Award from the Charles Loridans Foundation, and a production Hines wrote and directed with Jon Ludwig, Avanti, Da Vinci! The Secret Adventures of Leonardo da Vinci sold out its Atlanta premiere in 2004 before traveling to the Slovak Republic, where it became the first U.S. production to be performed at the Bábkarska Bystrica Puppetry Festival. In addition to his work at the Center, Hines has designed puppets for Shipwrecked at Kentucky's Actors Theater of Louisville and numerous productions for Atlanta's Alliance Theater, and he has taught puppet-building workshops for the Puppeteers of America's National Festival.

He designed and performed puppets for Dragonfruit Studios' Spookhouse Dave and for Cartoon Network's promotions. Hines directed Clash Titan Clash and created the Super Villain Monologues, which toured to the 2010 Edmonton Fringe Festival in conjunctions with Atlanta's Dad's Garage Theatre.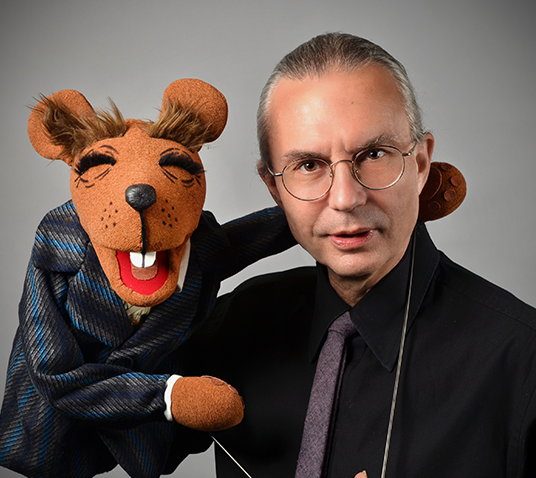 Jon Ludwig
Artistic Director / Director / Performer
As the Artistic Director at the Center for Puppetry Arts, Jon Ludwig has overseen the creation of dozens of awe-inspiring puppet shows for all ages. Ludwig's innovative, immersive, educational, and unique productions have engaged millions of children and adults since he joined the Center's staff in 1978. He has brought to life beloved characters such as Cinderella, Rudolph the Red-Nosed Reindeer™, and Pete the Cat in addition to creating original characters and worlds. Nine of Ludwig's productions have received Citations of Excellence from UNIMA-USA, and he was one of the first individual artists to be honored with the Charles Loridans Foundation's Arts Medal in 2007. Ludwig was the recipient of the Puppeteers of America President's Award for Outstanding Contributions to the Art of Puppetry in 2013, and Newsweek Magazine said his adaptation of Mary Shelley's Frankenstein was one of the highlights of the 1996 Olympic Arts Festival. In addition to his work with the Center for Puppetry Arts, Ludwig wrote, designed, and puppeteered the shadow puppet portions of The Jim Henson Company's Bear in the Big Blue House. He has also received an Emmy nomination for Outstanding Directing in a Children's Series for his work on Disney Channel's The Book of Pooh. He has served as a Theatre Artist-in-Residence with Atlanta Public Schools, an Artist-in-Residence at Emory University's Department of Theatre, and participated in an exhibition of puppets at the Lincoln Center for the Performing Arts. Ludwig has co-presented workshops with Georgia State University's arts and education department to develop concepts, scripts, and designs for mainstage productions by engaging children from pre-school to 3rd grade in the creative process of making a full-length puppet play. Projects have included award-winning books "Click, Clack, Moo Cows That Type" and the "Pete the Cat" series.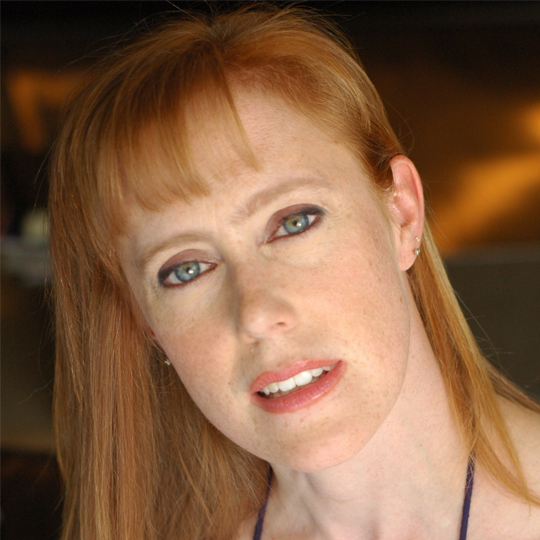 Reay Maxwell
Performer / Assistant Producer
Reay Kaplan has been a professional actress and puppeteer in Atlanta since 1999. Reay holds a B.S. in Acting from Syracuse University and a M.A. in Puppetry from the University of Connecticut. Her work has been seen in over 30 productions at the Center for Puppetry Arts, in addition to performances produced by the Alliance Theatre, 7 Stages, Synchronicity Theatre, Dad's Garage and the Atlanta Symphony Orchestra.
Evan Phillips
Performer
EVAN PHILLIPS is a graduate of Michigan State University with a BFA in Theatre & an Alum of Aurora Theatre's 2019 Apprentice Company.  Evan is also an Associate Artist of the Sense-Ability Ensemble and is currently developing an original musical geared toward neurodiverse audiences. He is so excited to make his Center of Puppetry Arts debut! Evan has also performed at a variety of theatre companies including Aurora Theatre, Alliance Theatre, GET, Out Front Theatre, Herschend Family Entertainment & Working Title Playwrights. Lots of love to family & friends for all of their support. Sporadic updates at @evanhillphillips & www.evanhillphillips.com.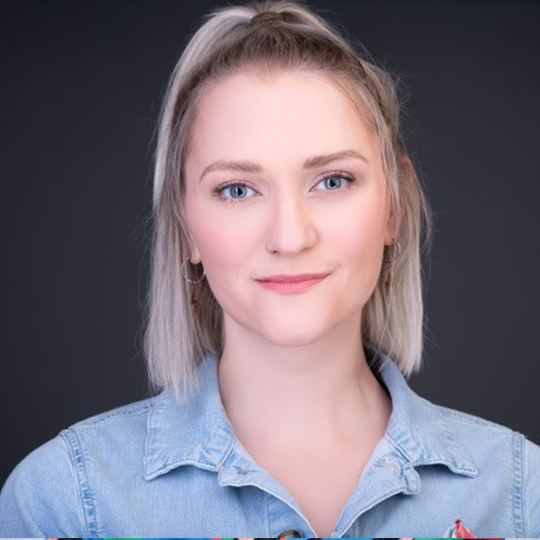 Kristin Storla
Puppeteer
KRISTIN STORLA is an Atlanta-based Actor and Fight and Intimacy Director. Previous CPA credits include Aesop's Fables, Peter Pan, and Rudolph the Red-Nosed Reindeer™. Her work has been seen at Actor's Express, Shakespeare Tavern, OnStage Atlanta, Havoc Movement Company, Capitol City Opera, Synchronicity, Out of Box, and more. You can also find her as a Culinary Storyteller with Atlanta Food Walks. Keep up with the shenanigans at www.KristinStorla.com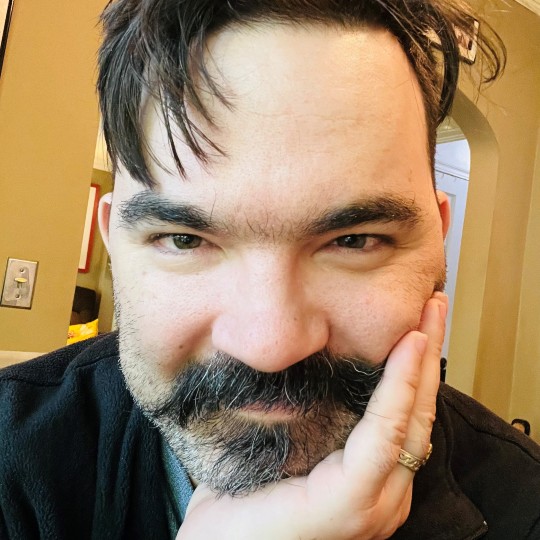 Michael Haverty
Performer
Aside from puppeteering, Michael writes, directs, and produces original, multidisciplinary collaborations, theatrical and cinematic adaptations of literature and history, and special programs for audiences in need. Michael was Co-Artistic Director at 7 Stages Theatre from 2012-2017, where he founded / curated the Curious Encounters Festival of Interactive Performance. Michael was Artistic Associate at the Center for Puppetry Arts from 2002-2012, writing and directing puppet theatre for adults, teens, and the very young. At the CPA, Michael was program director of the Xperimental Puppetry Theater program for nine years, supporting / curating the work of emerging puppetry artists. Michael has created new work for the Alliance Theatre, Georgia Aquarium, High Museum of Art, Dad's Garage Theatre, Actor's Express, Kennesaw State University, and the Goat Farm Arts Center. BA in Theatre from Sarah Lawrence College, MA from Georgia State University in Creative and Innovative Education. Current PhD student at GSU in Early Childhood Education, with a focus on critical scholarship and pedagogy in the arts.