Performer
Brian Harrison
Brian Harrison is a multifaceted actor and educator with a Masters in Creative and Innovative education. Brian Has worked on stage with many Atlanta theaters including Synchronicity Theater, Georgia Shakespeare and The Center for Puppetry Arts. Brian has worked as an educator in libraries, museums and schools as a guest artist and currently works with the Center for Puppetry Arts in the Digital Learning department connecting to families around the world. Brian enjoys creating art that gives a voice to the voiceless and telling stories that empower each other.
The Panelists
Click on the pictures below to read the bios of these amazing artists!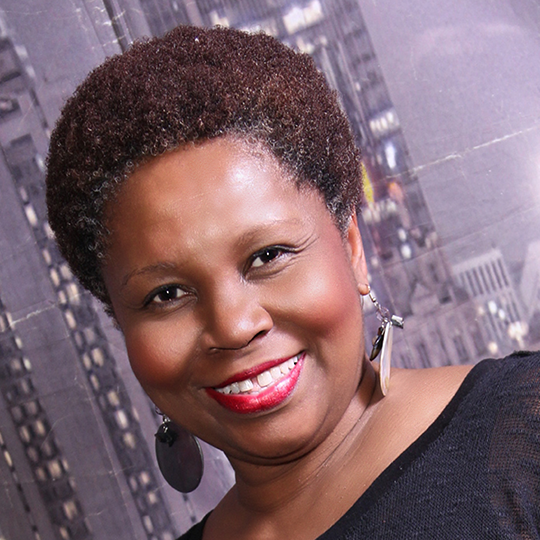 S. Renee Clark
Musician, Composer, Playwright, Actor
S. RENEE CLARK (Composer, Keyboardist, Vocalist, Actor, Arranger, Instructor, Playwright) Clark has been making music her entire life. Her earliest memories are singing harmony with her sisters in the backseat as her father made long road trips. She began directing the children's choir in her father's church at the age of eight. And was employed at the age of 15 to accompany and prepare choirs at another local church. She attended Berklee College of Music, Boston, MASS. She has had a very exciting career in music. She's performed in all types of ensembles ranging from jazz, dance, soul, funk, rock and country music. Clark participated on a Department of Defense Tour entertaining troops in Germany, France, Scotland and England. Clark was the headliner for The Black Diamond Show touring Scandinavian Cruise Ships. She toured for 12 years as a solo performer (piano/vocal) across Europe, the Middle East and Africa. Ms. Clark facilitated many Gospel Choir Workshops in Sweden and Denmark. Ms. Clark's theatrical credits include Axam Dance Theatre Experience; The Lyric Theatre Dreamgirls; Horizon Theatre Blackberry Daze, Right On, Every Tongue Confess, Sheddin, Avenue Q—2011 Suzi Bass Award for Outstanding Music Director, Madeline's Christmas, Three Sistahs, The Thing About Men, Cafe Puttanesca, Uprising, Toxic Avenger, Blackberry Daze; Theatrical Outfit 5 Guys Named Moe, 110 In The Shade, Big Fish, A Little Princess, Gift of the Magi: Big River— 2009 Suzi Bass Award for Outstanding Music Director, Gee's Bend, Waiting To Be Invited, Ain't Misbehavin', Travellin' Black (playwright/composer); Fabrefaction Urinetown; Kenny Leon's True Colors Spunk, School Girls; Trey Anthony's Da Kink in my Hair; Alliance Theatre By the Way Velma Stark, Jesus Christ Super Star Gospel, Jacques Brel, Avenue X, Cinderella and Fella (composer), Jungle Book, the Wizard of Oz; Theatre In The Square His Eye Is On The Sparrow, Mahalia, The Blue Door; The New American Shakespeare Tavern Hamlet the Musical, Irma Vep, Cabaret, The Fantasticks; The New Jomandi Ain't Misbehavin'; Synchronicity/Aurora Theatre Petite Rouge; Synchronicity Fancy Nancy,Three Little Birds; Youth Ensemble of Atlanta Endangered Species, Colors of Love, Urban Holiday Soup; Jomandi Productions Josephine Live, El Hajj Malik, Queen of the Blues, Dunbar's Fantasy; Center for Puppetry Arts Tall Tales, Ruth and the Green Book, Brer Rabbit; Georgia Ensemble Theatre Once On This Island, 9 to 5 The Musical, Bullets Over Broadway. Her most recent endeavor was Director/Music Director for Terry Burrell's one-woman show Backstage and Other Stories produced by Synchronicity Theatre. She has performed as well as composed works featured at Metro Stage, Alexandria VA; Lorraine Hansberry Theatre, San Francisco, CA; The Guild Theatre, Sacramento CA, The San Diego Repertory Theatre, San Diego, CA, The Ensemble Theatre, Houston TX, Theater Calgary, AB Canada, National Arts Centre, Ottawa, ON Canada. She has MD'd musicals at Georgia State University, Clayton State University and Clark/Atlanta University, Tri-Cities High School and Woodward Academy.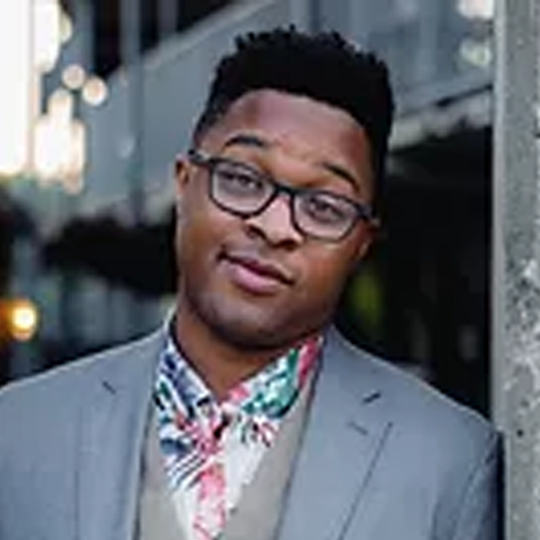 Chris Thomas Hayes
Actor, Writer, Improviser, Puppeteer
Chris Thomas Hayes is an actor, writer, director, and puppeteer, originally from Hartford, Connecticut. After spending some time at the University of Hartford's Hartt School of Music, Chris graduated from Berea College in Berea, Kentucky. Shortly after, he began touring the nation performing for family and adult audiences.

On stage, Chris has had the pleasure to tour and perform with The Madcap Puppets, Dark Side of The Room, Dad's Garage, Whole World Theatre, The Center for Puppetry Arts, and Jazz at Lincoln Center. Some of Chris' film and television credits include Teen Wolf, The So&So Show, Vampire Diaries, and Sesame Street, where Chris serves as Muppet Performer for Hoots the Owl.

Chris is a member of SAG-AFTRA and represented in the Southeast by Houghton Talent. He lives in Atlanta, GA with his wife, son, and dog.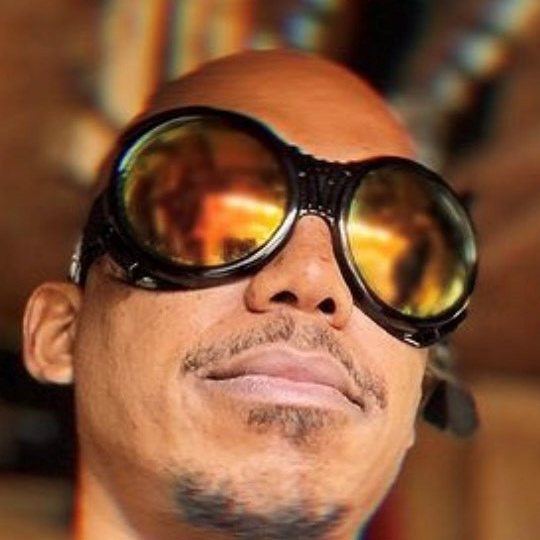 Tarish Pipkins
Artist, Performer & Builder
Tarish Pipkins a.k.a. Jeghetto, was born in a small steel mill town called Clairton, PA located south of Pittsburgh, PA. He is a self taught artist and has been creating art from a very young age. As a teenager, he moved to the East Side of Pittsburgh and graduated from Taylor Allderdice High School. In the late 90's Tarish joined the BridgeSpotters Collective and became known for his Live paintings and Poetry. He was also a Barber for over 20 years. He moved to North Carolina in 2005 where he launched his career in Puppetry. There, he fine tuned his skills by doing street performances with his puppets. In 2008 he started working with Paperhand Puppet Intervention. He has built puppets and performed in several Paperhand productions.
Most recently, Jeghetto had the pleasure to work with national recording artist, Missy Elliott on her music video, WTF ( Where They From) controlling the Pharell puppet and doing some puppet building. He also worked on the Amazon Echo commercial featuring Missy Elliott and Alec Baldwin as puppets.

Tarish is a former teacher at Just Right Academy, a private alternative school for children with special needs. Tarish is married and a proud father of five children. Jeghetto's passion is promoting Oneness through the magic of Puppetry.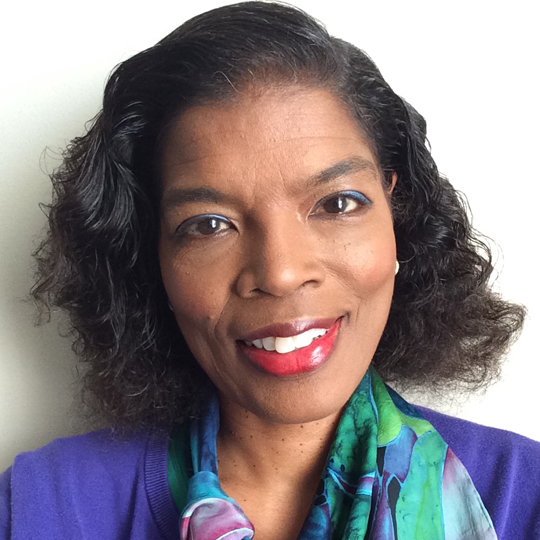 Dr. Paulette Richards
Puppet Artist & Independent Researcher
Paulette Richards survived a ten month stint in Senegal as a 2013/ 2014 Fulbright Scholar without contracting any tropical diseases, but sometime during her service as an artist in residence at the Institut français de Saint Louis, the puppet bug bit her hard. After returning to Atlanta she became a docent in the Worlds of Puppetry Museum at the Center for Puppetry Arts. When fellow members of Decatur Makers introduced her to Arduino microprocessors and stepper motors, she immediately thought of the animatronic dogs and Doozers in the Henson gallery at the museum and began designing her own rudimentary robots. Richards has taught animatronic puppetry workshops at the Friends School of Atlanta, Decatur Makers, the Dekalb County Public Library, the Center for Puppetry Arts, and the Puppeteers of America 2017 National Festival. Her mission is to engage students who might not otherwise see themselves as innovators in STEM disciplines through animatronic puppetry.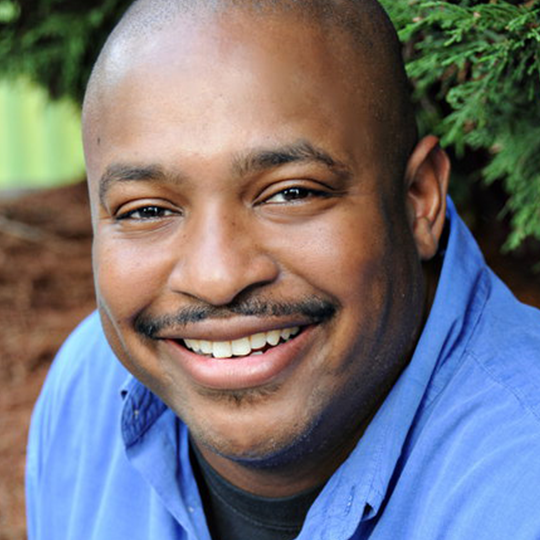 Spencer Stephens
Performer