Meet the People that Pull the Strings
Our team is comprised of executives, historians, educators, marketing professionals, stagehands, artists and more, but one thing unites us all — our love of puppets.
Executive Director
Beth Schiavo
Beth Schiavo currently serves as the Executive Director for the Center for Puppetry Arts. Beth joined the Center in August 2019, having spent more than 25 years in corporate positions, while actively involved in the Atlanta arts, education and philanthropic community.

Prior to joining the Center, Beth was an Assurance Partner with EY LLP for 24 years. She then served as Managing Director and Chief Financial Officer for North Highland Consulting for 2 ½ years, prior to launching her own consulting practice in early 2019. Active in the philanthropic community, Beth currently serves as Fund Development Chairperson and member of the Board of the Girl Scouts of Greater Atlanta. Beth also serves on the Audit Committee for the Woodruff Arts Center and sits on the Host Committee for the 2020 Arts Education Luncheon. Beth previously served as Board Chair for Young Audiences at the Woodruff Arts Center, and on the Woodruff Arts Center Governing Board and the Finance Committee. She also served on the Boards and as Treasurer for Techbridge and the Fulton Education Foundation and as a member of the Fernbank Artemis Board.

In 2021, Beth was honored as a Woman of Excellence by Atlanta Business magazine for both her business leadership and philanthropic activities. Beth is a Certified Public Accountant, a certified executive coach, and holds a certification in Diversity and Inclusion from Cornell.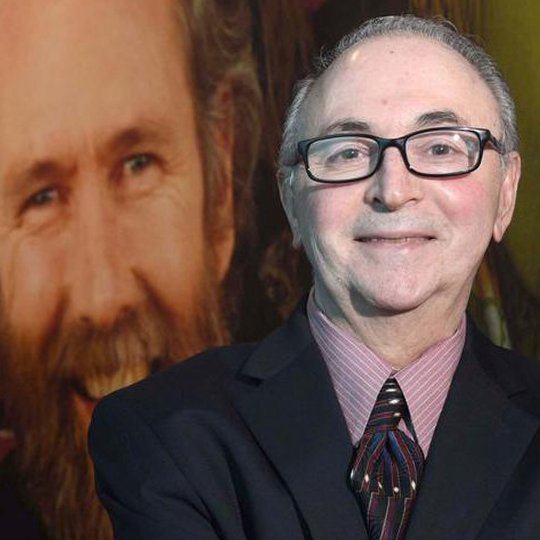 Vincent Anthony
Founder and Strategic Advisor
After serving as the Center's Executive Director for 41 years, founder Vincent Anthony stepped down at the beginning of 2020 and now serves as the Center's Strategic Advisor. Under Anthony's leadership, the Center has received a record 13 Citations of Excellence from UNIMA-USA, the US division of Union Internationale de la Marionnette, the international organization for the art of puppetry. He has received the Puppeteers of America President's Award (1989); the Lexus Leader of the Arts Award (2001); the Georgia Arts & Entertainment Legacy Award (2007); and ARTS ATL's Luminary Award for Outstanding Leadership (2019). He has served on review panels for the National Endowment for the Arts, Georgia Council for the Arts, and Theatre Communications Group. He has been a member of the Delta Airlines Global Diversity Alliance and member of the White House Disability Group. Since 1992, he has served as General Secretary for UNIMA-USA, and has served as an Executive Committee Member (1996-2004) and Vice President (2000-2004) of UNIMA International, representing puppeteers in over 65 countries. In 2016 he was inducted into the Atlanta Convention and Visitor's Bureau's Hospitality Hall of Fame.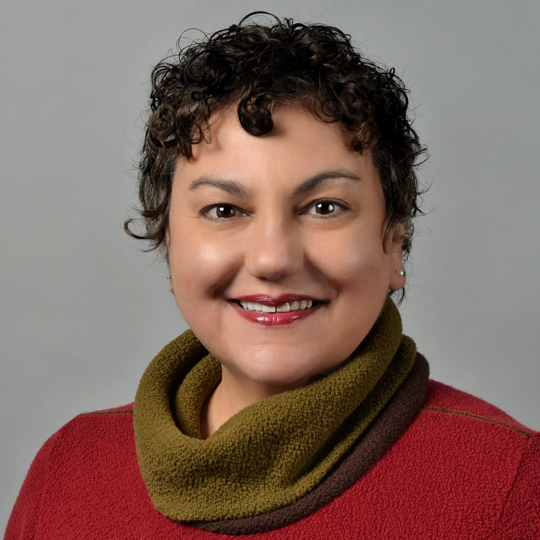 Therese Aun
Producer
Therese Aun currently serves as the Producer for the Center for Puppetry Arts. Therese came to the Center after a long career at CNN Worldwide. During her time at CNN she worked in various positions including as a producer/writer and Creative Director for the CNN Worldwide Creative Marketing team. She has received numerous awards including a Peabody, an EMMY and a Gold Cine Masters Series Award. Before joining CNN, Therese was a puppeteer at the Center where she performed in the Family Series, the New Direction Series, and various XPT performances. She was also a member of Janie Geiser's Award-Winning, Jottay Theater Company. She has designed and directed her own work for the puppet theater including an adaptation The Yellow Wallpaper by Charlotte Perkins Gilman. Last year she produced an original work entitled Haunting the Wrong House for XPT. Therese holds a BFA in Theater from the University of South Carolina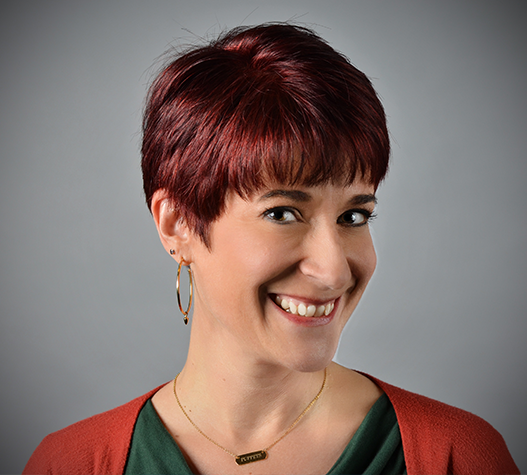 Aretta Baumgartner
Education Director
Aretta is a performer/teaching artist specializing in puppetry, mask, and movement. She's been a professional puppeteer since 1992. Aretta oversees more than 50 distinct types of educational programming and outreach. She is an active performer, teacher and creator of new works for puppetry. As a testament to her leadership in the puppetry community, Aretta was recently elected President of the Puppeteers of America.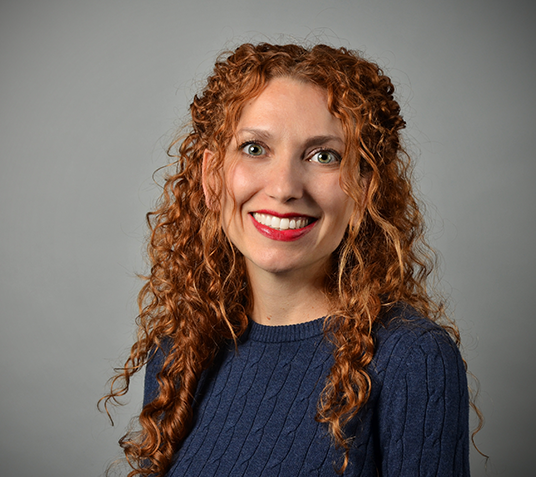 Sara Burmenko
Digital Learning Director
Sara started her career at the Center in 2000, after receiving her degree in Education. Her first position was in the Education department, where she was able to combine her passion for the arts, as well as her love for teaching. Throughout her time at the Center, Sara took on many different roles, settling in the Digital Learning Department. In 2016, she became the department's director and has continued to expand its award-winning programming. Digital Learning is currently in all 50 states and 88 countries.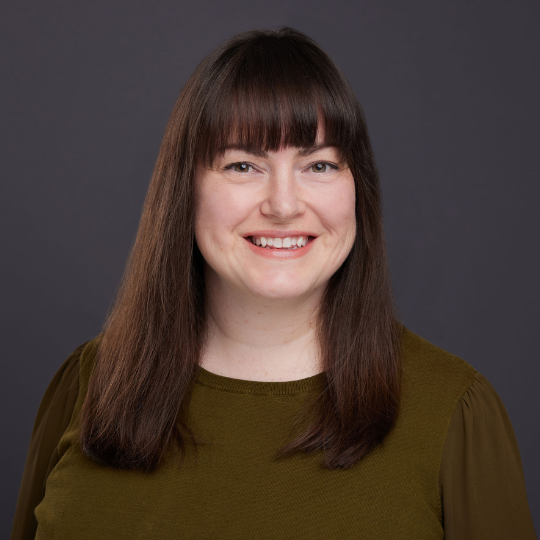 Alyssa James
Accounting Director
Alyssa James currently serves as the Accounting Director for the Center for Puppetry Arts. Prior to joining the Center in 2012, Alyssa worked at the Georgia Divisional Headquarters of The Salvation Army. Alyssa holds a BBA in Accounting from the University of Georgia, and an MBA from Georgia State University. She also currently serves as board treasurer for Neighbors of Gresham Park and McNair Discovery Learning Academy PTA. Raised in metro Atlanta, Alyssa went on field trips to the Center for Puppetry Arts as a child – and is grateful to be a part of the organization today, as it continues to share the joy of puppetry with new generations!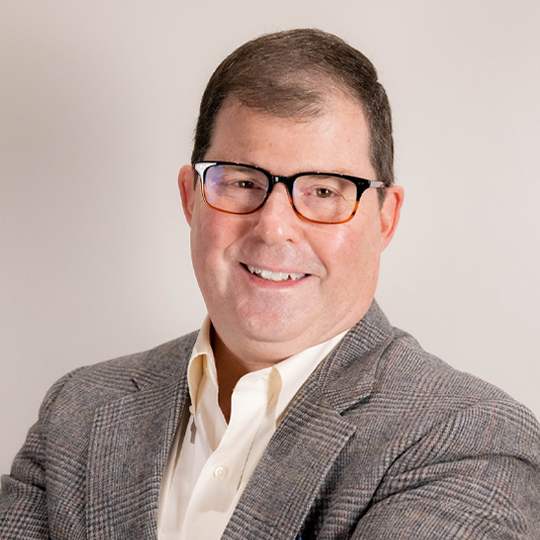 Ben Linton
HR Generalist
Ben currently serves as Human Resources Generalist for the Center for Puppetry Arts. Ben joined the Center in December of 2021 after serving over 13 years in Credit, Bankruptcy and Housing Education with Consumer Credit Counseling Service of Greater Atlanta (CCCS) and over ten years in Human Resources in industries including industrial fire prevention equipment, airport parking and addiction recovery. While at CCCS, he won the CCCS Award of Excellence for Bankruptcy Education classes that his team developed to deliver in-person, on the internet and over the phone. He received two awards of Excellence from Jefferson Place Transitional Services and a Certificate of Merit from the Georgia Department of Community Affairs for financial literacy classes he developed to teach the unemployed and those in temporary homelessness on how to manage their income, save for future goals and work with creditors to get out debt. He received his BA from Armstrong State College in Savannah. He is also an Eagle Scout.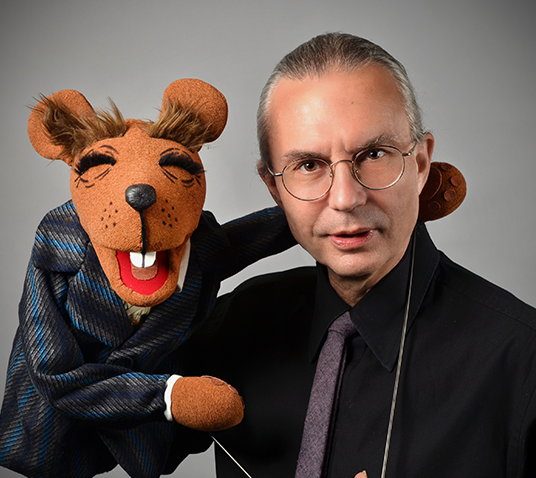 Jon Ludwig
Artistic Director / Director / Performer
As the Artistic Director at the Center for Puppetry Arts, Jon Ludwig has overseen the creation of dozens of awe-inspiring puppet shows for all ages. Ludwig's innovative, immersive, educational, and unique productions have engaged millions of children and adults since he joined the Center's staff in 1978. He has brought to life beloved characters such as Cinderella, Rudolph the Red-Nosed Reindeer™, and Pete the Cat in addition to creating original characters and worlds. Nine of Ludwig's productions have received Citations of Excellence from UNIMA-USA, and he was one of the first individual artists to be honored with the Charles Loridans Foundation's Arts Medal in 2007. Ludwig was the recipient of the Puppeteers of America President's Award for Outstanding Contributions to the Art of Puppetry in 2013, and Newsweek Magazine said his adaptation of Mary Shelley's Frankenstein was one of the highlights of the 1996 Olympic Arts Festival. In addition to his work with the Center for Puppetry Arts, Ludwig wrote, designed, and puppeteered the shadow puppet portions of The Jim Henson Company's Bear in the Big Blue House. He has also received an Emmy nomination for Outstanding Directing in a Children's Series for his work on Disney Channel's The Book of Pooh. He has served as a Theatre Artist-in-Residence with Atlanta Public Schools, an Artist-in-Residence at Emory University's Department of Theatre, and participated in an exhibition of puppets at the Lincoln Center for the Performing Arts. Ludwig has co-presented workshops with Georgia State University's arts and education department to develop concepts, scripts, and designs for mainstage productions by engaging children from pre-school to 3rd grade in the creative process of making a full-length puppet play. Projects have included award-winning books "Click, Clack, Moo Cows That Type" and the "Pete the Cat" series.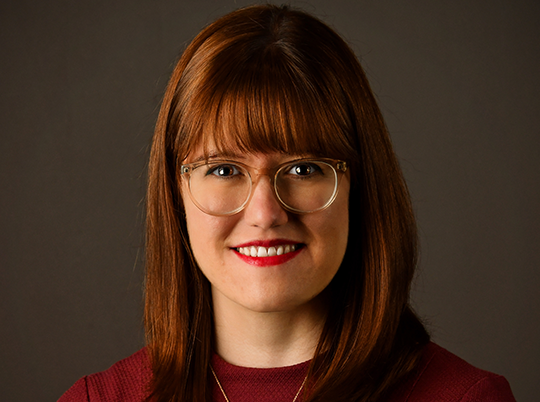 Sarah Dylla
Chief Development Officer
Sarah is a self-described public humanist and creative strategist who has worked heavily in museums, libraries, and arts organizations for nearly 15 years. Her personal mission is to encourage public interaction with the arts and humanities and shed light on lesser-known narratives. She knows firsthand how the arts can help us understand our world and inspire us to make changes in it. Whether leading endeavors on the content or administration side of organizations, her work has supported organizations to grow responsibly, optimize the unique opportunities they hold, and expand the impact of their mission. Sarah has also served as the Curator for an exhibition about the history and impact of the 1996 Olympic and Paralympic Games at the Atlanta History Center. Prior to moving to Atlanta, Sarah held positions in the special collections libraries at Rhode Island School of Design and Brown University, the Savannah Music Festival, and Virgin Islands National Park. Sarah holds degrees from the University of Virginia (B.A., Art and Art History, '09) and Brown University (M.A., Public Humanities, '16).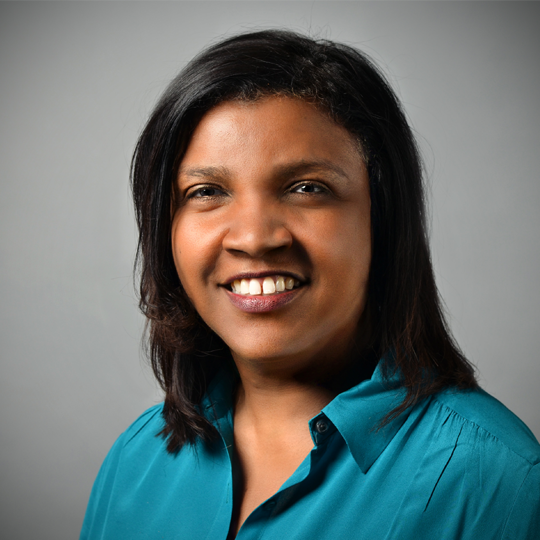 Carol Van Leer
Ticket Sales Director
Carol Van Leer is the Ticket Sales Director at the Center for Puppetry Arts and a graduate of Washington University in St Louis with a BA in Business Administration. After graduating Carol worked at the Center for Puppetry Arts as the Box Office Manager for a number of years. Then, Carol pursued her career in ticketing and worked with Ticketmaster, as Marketing Manager, providing her with experience across many events and venues in Atlanta, working with ticketing professionals across the city. She has worked with Ticketmaster, Audience View, and Tessitura ticketing systems. Carol returned to the Center in 2009 and managed the ticketing software conversion to the Tessitura ticketing system in 2012 to help the Center have access to the latest ticketing technology. Carol enjoys reading, hiking, and tasting wine with her husband Rob who is Wine Director at Vino Venue.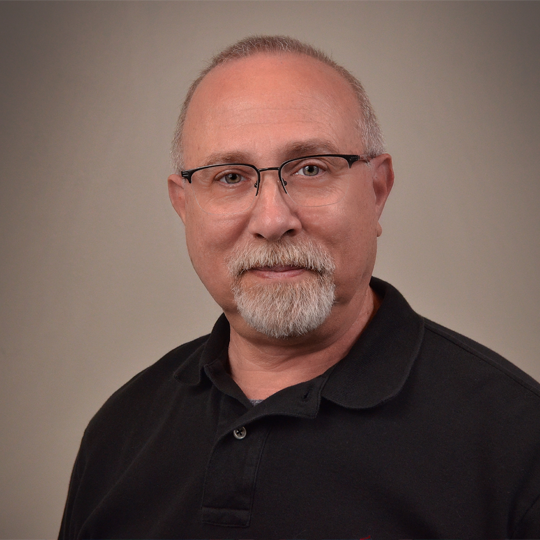 Gino Zamoscinski
Facilities Director
Administration

Ben Linton, Human Resources

Alyssa James, Accounting Director

Hunter Richardson, Administrative Assistant

Randall James, Concessions Lead

Laurie Swygert, Director of Membership Services for UNIMA-USA

Lisa Rhodes, UNIMA-USA Controller

Dani Herd, Summer Camp Business Manager
Building

Bill Jones, Assistant Building Manager

Building & Facilities Staff
William Ellis
Michael Francis
Antwone Monforte
Development

Bradley Hartman, Grants Manager

Kate Biddle, Membership & Rentals Manager
Digital Learning

Hilary Meredith, Digital Learning Office Manager
Education

Jeff Domke, Associate Education Director

Reay Maxwell, Education Initiatives Manager

Elizabeth Fagbile, Education Coordinator

Damon Young, Lead Teaching Artist

Teaching Artists
Niko Carleo
Angela Forte
Reay Maxwell
Hamilton Young
Marketing

Daniel Amrhein, Marketing Director

Sarah Augsburger, Associate Marketing Director

Shannon Thrift, Lead Graphic Designer
Museum

Bill Jones, Museum Preparator

Micah Walsh, Collections Manager

Ian McCarthy, Museum Operations Manager

Museum Services Coordinators
Grace Callaway
Liz Vitale
Sawyer Correa
Museum Conservators
Production

Jason Hines, Resident Puppet Builder

Jeremy Villines, Technical Director

Chris Moneymaker, Associate Technical Director

William Harmon, Production Manager

Ari Jerome, Resident Stage Manager / Production Coordinator
Ticket Sales

Cliff Jackson, Ticket Sales Lead Supervisor

Rykie Belles, Ticket Sales Assistant Supervisor

Kimberly Allely, Ticket Sales Assistant

Guest Services Coordinators

Stephanie Bowling

Antavious Lewis

Claire Mattera

Bobby Ogletree

Anh Tong

Emma Zamoscinski

Alan Strange, Tessitura Database Manager