Puppet Shows
|
Ages 4-12
|
center
{"performances":{"34835":{"Id":34835,"Description":"Pete the Cat Preview","PerfDate":{"date":"2022-04-05 10:00:00.000000","timezone_type":1,"timezone":"-04:00"},"PerfTS":1649167200,"DateTimeString":"April 5, 10:00 AM","InThePast":true,"BeforeToday":true,"ProductionSeason":34547,"generalPrice":null,"memberPrice":null,"generalZonePrices":null,"memberZonePrices":null,"seats":15},"35840":{"Id":35840,"Description":"Pete the Cat","PerfDate":{"date":"2022-04-08 10:00:00.000000","timezone_type":1,"timezone":"-04:00"},"PerfTS":1649426400,"DateTimeString":"April 8, 10:00 AM","InThePast":true,"BeforeToday":true,"ProductionSeason":34547,"generalPrice":null,"memberPrice":null,"generalZonePrices":null,"memberZonePrices":null,"seats":53},"35841":{"Id":35841,"Description":"Pete the Cat","PerfDate":{"date":"2022-04-15 10:00:00.000000","timezone_type":1,"timezone":"-04:00"},"PerfTS":1650031200,"DateTimeString":"April 15, 10:00 AM","InThePast":true,"BeforeToday":true,"ProductionSeason":34547,"generalPrice":null,"memberPrice":null,"generalZonePrices":null,"memberZonePrices":null,"seats":33},"35842":{"Id":35842,"Description":"Pete the Cat","PerfDate":{"date":"2022-04-22 10:00:00.000000","timezone_type":1,"timezone":"-04:00"},"PerfTS":1650636000,"DateTimeString":"April 22, 10:00 AM","InThePast":true,"BeforeToday":true,"ProductionSeason":34547,"generalPrice":null,"memberPrice":null,"generalZonePrices":null,"memberZonePrices":null,"seats":4},"35843":{"Id":35843,"Description":"Pete the Cat","PerfDate":{"date":"2022-04-29 10:00:00.000000","timezone_type":1,"timezone":"-04:00"},"PerfTS":1651240800,"DateTimeString":"April 29, 10:00 AM","InThePast":true,"BeforeToday":true,"ProductionSeason":34547,"generalPrice":null,"memberPrice":null,"generalZonePrices":null,"memberZonePrices":null,"seats":1},"35844":{"Id":35844,"Description":"Pete the Cat","PerfDate":{"date":"2022-05-06 10:00:00.000000","timezone_type":1,"timezone":"-04:00"},"PerfTS":1651845600,"DateTimeString":"May 6, 10:00 AM","InThePast":true,"BeforeToday":true,"ProductionSeason":34547,"generalPrice":null,"memberPrice":null,"generalZonePrices":null,"memberZonePrices":null,"seats":208},"35845":{"Id":35845,"Description":"Pete the Cat","PerfDate":{"date":"2022-05-13 10:00:00.000000","timezone_type":1,"timezone":"-04:00"},"PerfTS":1652450400,"DateTimeString":"May 13, 10:00 AM","InThePast":true,"BeforeToday":true,"ProductionSeason":34547,"generalPrice":null,"memberPrice":null,"generalZonePrices":null,"memberZonePrices":null,"seats":287},"35846":{"Id":35846,"Description":"Pete the Cat","PerfDate":{"date":"2022-05-20 10:00:00.000000","timezone_type":1,"timezone":"-04:00"},"PerfTS":1653055200,"DateTimeString":"May 20, 10:00 AM","InThePast":true,"BeforeToday":true,"ProductionSeason":34547,"generalPrice":null,"memberPrice":null,"generalZonePrices":null,"memberZonePrices":null,"seats":156},"35847":{"Id":35847,"Description":"Pete the Cat","PerfDate":{"date":"2022-05-27 10:00:00.000000","timezone_type":1,"timezone":"-04:00"},"PerfTS":1653660000,"DateTimeString":"May 27, 10:00 AM","InThePast":false,"BeforeToday":false,"ProductionSeason":34547,"generalPrice":22,"memberPrice":null,"generalZonePrices":{"31":22},"memberZonePrices":null,"seats":205},"35848":{"Id":35848,"Description":"Pete the Cat","PerfDate":{"date":"2022-04-08 12:00:00.000000","timezone_type":1,"timezone":"-04:00"},"PerfTS":1649433600,"DateTimeString":"April 8, 12:00 PM","InThePast":true,"BeforeToday":true,"ProductionSeason":34547,"generalPrice":null,"memberPrice":null,"generalZonePrices":null,"memberZonePrices":null,"seats":99},"35849":{"Id":35849,"Description":"Pete the Cat","PerfDate":{"date":"2022-04-15 11:30:00.000000","timezone_type":1,"timezone":"-04:00"},"PerfTS":1650036600,"DateTimeString":"April 15, 11:30 AM","InThePast":true,"BeforeToday":true,"ProductionSeason":34547,"generalPrice":null,"memberPrice":null,"generalZonePrices":null,"memberZonePrices":null,"seats":53},"35850":{"Id":35850,"Description":"Pete the Cat","PerfDate":{"date":"2022-04-22 11:30:00.000000","timezone_type":1,"timezone":"-04:00"},"PerfTS":1650641400,"DateTimeString":"April 22, 11:30 AM","InThePast":true,"BeforeToday":true,"ProductionSeason":34547,"generalPrice":null,"memberPrice":null,"generalZonePrices":null,"memberZonePrices":null,"seats":138},"35851":{"Id":35851,"Description":"Pete the Cat","PerfDate":{"date":"2022-04-29 11:30:00.000000","timezone_type":1,"timezone":"-04:00"},"PerfTS":1651246200,"DateTimeString":"April 29, 11:30 AM","InThePast":true,"BeforeToday":true,"ProductionSeason":34547,"generalPrice":null,"memberPrice":null,"generalZonePrices":null,"memberZonePrices":null,"seats":17},"35852":{"Id":35852,"Description":"Pete the Cat","PerfDate":{"date":"2022-05-06 11:30:00.000000","timezone_type":1,"timezone":"-04:00"},"PerfTS":1651851000,"DateTimeString":"May 6, 11:30 AM","InThePast":true,"BeforeToday":true,"ProductionSeason":34547,"generalPrice":null,"memberPrice":null,"generalZonePrices":null,"memberZonePrices":null,"seats":271},"35853":{"Id":35853,"Description":"Pete the Cat","PerfDate":{"date":"2022-05-13 11:30:00.000000","timezone_type":1,"timezone":"-04:00"},"PerfTS":1652455800,"DateTimeString":"May 13, 11:30 AM","InThePast":true,"BeforeToday":true,"ProductionSeason":34547,"generalPrice":null,"memberPrice":null,"generalZonePrices":null,"memberZonePrices":null,"seats":286},"35854":{"Id":35854,"Description":"Pete the Cat","PerfDate":{"date":"2022-05-20 11:30:00.000000","timezone_type":1,"timezone":"-04:00"},"PerfTS":1653060600,"DateTimeString":"May 20, 11:30 AM","InThePast":true,"BeforeToday":true,"ProductionSeason":34547,"generalPrice":null,"memberPrice":null,"generalZonePrices":null,"memberZonePrices":null,"seats":260},"35855":{"Id":35855,"Description":"Pete the Cat","PerfDate":{"date":"2022-05-27 11:30:00.000000","timezone_type":1,"timezone":"-04:00"},"PerfTS":1653665400,"DateTimeString":"May 27, 11:30 AM","InThePast":false,"BeforeToday":false,"ProductionSeason":34547,"generalPrice":22,"memberPrice":null,"generalZonePrices":{"31":22},"memberZonePrices":null,"seats":250},"35856":{"Id":35856,"Description":"Pete the Cat","PerfDate":{"date":"2022-04-09 11:00:00.000000","timezone_type":1,"timezone":"-04:00"},"PerfTS":1649516400,"DateTimeString":"April 9, 11:00 AM","InThePast":true,"BeforeToday":true,"ProductionSeason":34547,"generalPrice":null,"memberPrice":null,"generalZonePrices":null,"memberZonePrices":null,"seats":83},"35857":{"Id":35857,"Description":"Pete the Cat","PerfDate":{"date":"2022-04-16 11:00:00.000000","timezone_type":1,"timezone":"-04:00"},"PerfTS":1650121200,"DateTimeString":"April 16, 11:00 AM","InThePast":true,"BeforeToday":true,"ProductionSeason":34547,"generalPrice":null,"memberPrice":null,"generalZonePrices":null,"memberZonePrices":null,"seats":85},"35858":{"Id":35858,"Description":"Pete the Cat","PerfDate":{"date":"2022-04-23 11:00:00.000000","timezone_type":1,"timezone":"-04:00"},"PerfTS":1650726000,"DateTimeString":"April 23, 11:00 AM","InThePast":true,"BeforeToday":true,"ProductionSeason":34547,"generalPrice":null,"memberPrice":null,"generalZonePrices":null,"memberZonePrices":null,"seats":166},"35859":{"Id":35859,"Description":"Pete the Cat","PerfDate":{"date":"2022-04-30 11:00:00.000000","timezone_type":1,"timezone":"-04:00"},"PerfTS":1651330800,"DateTimeString":"April 30, 11:00 AM","InThePast":true,"BeforeToday":true,"ProductionSeason":34547,"generalPrice":null,"memberPrice":null,"generalZonePrices":null,"memberZonePrices":null,"seats":171},"35860":{"Id":35860,"Description":"Pete the Cat","PerfDate":{"date":"2022-05-07 11:00:00.000000","timezone_type":1,"timezone":"-04:00"},"PerfTS":1651935600,"DateTimeString":"May 7, 11:00 AM","InThePast":true,"BeforeToday":true,"ProductionSeason":34547,"generalPrice":null,"memberPrice":null,"generalZonePrices":null,"memberZonePrices":null,"seats":246},"35861":{"Id":35861,"Description":"Pete the Cat","PerfDate":{"date":"2022-05-14 11:00:00.000000","timezone_type":1,"timezone":"-04:00"},"PerfTS":1652540400,"DateTimeString":"May 14, 11:00 AM","InThePast":true,"BeforeToday":true,"ProductionSeason":34547,"generalPrice":null,"memberPrice":null,"generalZonePrices":null,"memberZonePrices":null,"seats":214},"35862":{"Id":35862,"Description":"Pete the Cat","PerfDate":{"date":"2022-05-21 11:00:00.000000","timezone_type":1,"timezone":"-04:00"},"PerfTS":1653145200,"DateTimeString":"May 21, 11:00 AM","InThePast":true,"BeforeToday":true,"ProductionSeason":34547,"generalPrice":null,"memberPrice":null,"generalZonePrices":null,"memberZonePrices":null,"seats":147},"35863":{"Id":35863,"Description":"Pete the Cat","PerfDate":{"date":"2022-05-28 11:00:00.000000","timezone_type":1,"timezone":"-04:00"},"PerfTS":1653750000,"DateTimeString":"May 28, 11:00 AM","InThePast":false,"BeforeToday":false,"ProductionSeason":34547,"generalPrice":26,"memberPrice":null,"generalZonePrices":{"31":26},"memberZonePrices":null,"seats":188},"35864":{"Id":35864,"Description":"Pete the Cat","PerfDate":{"date":"2022-04-09 13:00:00.000000","timezone_type":1,"timezone":"-04:00"},"PerfTS":1649523600,"DateTimeString":"April 9, 1:00 PM","InThePast":true,"BeforeToday":true,"ProductionSeason":34547,"generalPrice":null,"memberPrice":null,"generalZonePrices":null,"memberZonePrices":null,"seats":203},"35865":{"Id":35865,"Description":"Pete the Cat","PerfDate":{"date":"2022-04-16 13:00:00.000000","timezone_type":1,"timezone":"-04:00"},"PerfTS":1650128400,"DateTimeString":"April 16, 1:00 PM","InThePast":true,"BeforeToday":true,"ProductionSeason":34547,"generalPrice":null,"memberPrice":null,"generalZonePrices":null,"memberZonePrices":null,"seats":201},"35866":{"Id":35866,"Description":"Pete the Cat","PerfDate":{"date":"2022-04-23 13:00:00.000000","timezone_type":1,"timezone":"-04:00"},"PerfTS":1650733200,"DateTimeString":"April 23, 1:00 PM","InThePast":true,"BeforeToday":true,"ProductionSeason":34547,"generalPrice":null,"memberPrice":null,"generalZonePrices":null,"memberZonePrices":null,"seats":256},"35867":{"Id":35867,"Description":"Pete the Cat","PerfDate":{"date":"2022-04-30 13:00:00.000000","timezone_type":1,"timezone":"-04:00"},"PerfTS":1651338000,"DateTimeString":"April 30, 1:00 PM","InThePast":true,"BeforeToday":true,"ProductionSeason":34547,"generalPrice":null,"memberPrice":null,"generalZonePrices":null,"memberZonePrices":null,"seats":241},"35868":{"Id":35868,"Description":"Pete the Cat","PerfDate":{"date":"2022-05-07 13:00:00.000000","timezone_type":1,"timezone":"-04:00"},"PerfTS":1651942800,"DateTimeString":"May 7, 1:00 PM","InThePast":true,"BeforeToday":true,"ProductionSeason":34547,"generalPrice":null,"memberPrice":null,"generalZonePrices":null,"memberZonePrices":null,"seats":263},"35869":{"Id":35869,"Description":"Pete the Cat","PerfDate":{"date":"2022-05-14 13:00:00.000000","timezone_type":1,"timezone":"-04:00"},"PerfTS":1652547600,"DateTimeString":"May 14, 1:00 PM","InThePast":true,"BeforeToday":true,"ProductionSeason":34547,"generalPrice":null,"memberPrice":null,"generalZonePrices":null,"memberZonePrices":null,"seats":262},"35870":{"Id":35870,"Description":"Pete the Cat","PerfDate":{"date":"2022-05-21 13:00:00.000000","timezone_type":1,"timezone":"-04:00"},"PerfTS":1653152400,"DateTimeString":"May 21, 1:00 PM","InThePast":true,"BeforeToday":true,"ProductionSeason":34547,"generalPrice":null,"memberPrice":null,"generalZonePrices":null,"memberZonePrices":null,"seats":231},"35871":{"Id":35871,"Description":"Pete the Cat","PerfDate":{"date":"2022-05-28 13:00:00.000000","timezone_type":1,"timezone":"-04:00"},"PerfTS":1653757200,"DateTimeString":"May 28, 1:00 PM","InThePast":false,"BeforeToday":false,"ProductionSeason":34547,"generalPrice":26,"memberPrice":null,"generalZonePrices":{"31":26},"memberZonePrices":null,"seats":286},"35872":{"Id":35872,"Description":"Pete the Cat Member event","PerfDate":{"date":"2022-04-09 15:00:00.000000","timezone_type":1,"timezone":"-04:00"},"PerfTS":1649530800,"DateTimeString":"April 9, 3:00 PM","InThePast":true,"BeforeToday":true,"ProductionSeason":34547,"generalPrice":null,"memberPrice":null,"generalZonePrices":null,"memberZonePrices":null,"seats":44},"35873":{"Id":35873,"Description":"Pete the Cat","PerfDate":{"date":"2022-04-16 15:00:00.000000","timezone_type":1,"timezone":"-04:00"},"PerfTS":1650135600,"DateTimeString":"April 16, 3:00 PM","InThePast":true,"BeforeToday":true,"ProductionSeason":34547,"generalPrice":null,"memberPrice":null,"generalZonePrices":null,"memberZonePrices":null,"seats":187},"35874":{"Id":35874,"Description":"Pete the Cat","PerfDate":{"date":"2022-04-23 15:00:00.000000","timezone_type":1,"timezone":"-04:00"},"PerfTS":1650740400,"DateTimeString":"April 23, 3:00 PM","InThePast":true,"BeforeToday":true,"ProductionSeason":34547,"generalPrice":null,"memberPrice":null,"generalZonePrices":null,"memberZonePrices":null,"seats":269},"35875":{"Id":35875,"Description":"Pete the Cat","PerfDate":{"date":"2022-04-30 15:00:00.000000","timezone_type":1,"timezone":"-04:00"},"PerfTS":1651345200,"DateTimeString":"April 30, 3:00 PM","InThePast":true,"BeforeToday":true,"ProductionSeason":34547,"generalPrice":null,"memberPrice":null,"generalZonePrices":null,"memberZonePrices":null,"seats":229},"35876":{"Id":35876,"Description":"Pete the Cat","PerfDate":{"date":"2022-05-07 15:00:00.000000","timezone_type":1,"timezone":"-04:00"},"PerfTS":1651950000,"DateTimeString":"May 7, 3:00 PM","InThePast":true,"BeforeToday":true,"ProductionSeason":34547,"generalPrice":null,"memberPrice":null,"generalZonePrices":null,"memberZonePrices":null,"seats":266},"35877":{"Id":35877,"Description":"Pete the Cat","PerfDate":{"date":"2022-05-14 15:00:00.000000","timezone_type":1,"timezone":"-04:00"},"PerfTS":1652554800,"DateTimeString":"May 14, 3:00 PM","InThePast":true,"BeforeToday":true,"ProductionSeason":34547,"generalPrice":null,"memberPrice":null,"generalZonePrices":null,"memberZonePrices":null,"seats":180},"35878":{"Id":35878,"Description":"Pete the Cat","PerfDate":{"date":"2022-05-21 15:00:00.000000","timezone_type":1,"timezone":"-04:00"},"PerfTS":1653159600,"DateTimeString":"May 21, 3:00 PM","InThePast":true,"BeforeToday":true,"ProductionSeason":34547,"generalPrice":null,"memberPrice":null,"generalZonePrices":null,"memberZonePrices":null,"seats":232},"35879":{"Id":35879,"Description":"Pete the Cat","PerfDate":{"date":"2022-05-28 15:00:00.000000","timezone_type":1,"timezone":"-04:00"},"PerfTS":1653764400,"DateTimeString":"May 28, 3:00 PM","InThePast":false,"BeforeToday":false,"ProductionSeason":34547,"generalPrice":26,"memberPrice":null,"generalZonePrices":{"31":26},"memberZonePrices":null,"seats":309},"35880":{"Id":35880,"Description":"Pete the Cat","PerfDate":{"date":"2022-04-24 15:00:00.000000","timezone_type":1,"timezone":"-04:00"},"PerfTS":1650826800,"DateTimeString":"April 24, 3:00 PM","InThePast":true,"BeforeToday":true,"ProductionSeason":34547,"generalPrice":null,"memberPrice":null,"generalZonePrices":null,"memberZonePrices":null,"seats":219},"35881":{"Id":35881,"Description":"Pete the Cat","PerfDate":{"date":"2022-05-01 15:00:00.000000","timezone_type":1,"timezone":"-04:00"},"PerfTS":1651431600,"DateTimeString":"May 1, 3:00 PM","InThePast":true,"BeforeToday":true,"ProductionSeason":34547,"generalPrice":null,"memberPrice":null,"generalZonePrices":null,"memberZonePrices":null,"seats":190},"35882":{"Id":35882,"Description":"Pete the Cat","PerfDate":{"date":"2022-05-08 15:00:00.000000","timezone_type":1,"timezone":"-04:00"},"PerfTS":1652036400,"DateTimeString":"May 8, 3:00 PM","InThePast":true,"BeforeToday":true,"ProductionSeason":34547,"generalPrice":null,"memberPrice":null,"generalZonePrices":null,"memberZonePrices":null,"seats":321},"35883":{"Id":35883,"Description":"Pete the Cat","PerfDate":{"date":"2022-05-15 15:00:00.000000","timezone_type":1,"timezone":"-04:00"},"PerfTS":1652641200,"DateTimeString":"May 15, 3:00 PM","InThePast":true,"BeforeToday":true,"ProductionSeason":34547,"generalPrice":null,"memberPrice":null,"generalZonePrices":null,"memberZonePrices":null,"seats":65},"35884":{"Id":35884,"Description":"Pete the Cat","PerfDate":{"date":"2022-05-22 15:00:00.000000","timezone_type":1,"timezone":"-04:00"},"PerfTS":1653246000,"DateTimeString":"May 22, 3:00 PM","InThePast":true,"BeforeToday":true,"ProductionSeason":34547,"generalPrice":null,"memberPrice":null,"generalZonePrices":null,"memberZonePrices":null,"seats":130},"35885":{"Id":35885,"Description":"Pete the Cat","PerfDate":{"date":"2022-05-29 15:00:00.000000","timezone_type":1,"timezone":"-04:00"},"PerfTS":1653850800,"DateTimeString":"May 29, 3:00 PM","InThePast":false,"BeforeToday":false,"ProductionSeason":34547,"generalPrice":26,"memberPrice":null,"generalZonePrices":{"31":26},"memberZonePrices":null,"seats":268},"35886":{"Id":35886,"Description":"Pete the Cat","PerfDate":{"date":"2022-04-24 13:00:00.000000","timezone_type":1,"timezone":"-04:00"},"PerfTS":1650819600,"DateTimeString":"April 24, 1:00 PM","InThePast":true,"BeforeToday":true,"ProductionSeason":34547,"generalPrice":null,"memberPrice":null,"generalZonePrices":null,"memberZonePrices":null,"seats":230},"35887":{"Id":35887,"Description":"Pete the Cat","PerfDate":{"date":"2022-05-01 13:00:00.000000","timezone_type":1,"timezone":"-04:00"},"PerfTS":1651424400,"DateTimeString":"May 1, 1:00 PM","InThePast":true,"BeforeToday":true,"ProductionSeason":34547,"generalPrice":null,"memberPrice":null,"generalZonePrices":null,"memberZonePrices":null,"seats":211},"35888":{"Id":35888,"Description":"Pete the Cat","PerfDate":{"date":"2022-05-08 13:00:00.000000","timezone_type":1,"timezone":"-04:00"},"PerfTS":1652029200,"DateTimeString":"May 8, 1:00 PM","InThePast":true,"BeforeToday":true,"ProductionSeason":34547,"generalPrice":null,"memberPrice":null,"generalZonePrices":null,"memberZonePrices":null,"seats":330},"35889":{"Id":35889,"Description":"Pete the Cat","PerfDate":{"date":"2022-05-15 13:00:00.000000","timezone_type":1,"timezone":"-04:00"},"PerfTS":1652634000,"DateTimeString":"May 15, 1:00 PM","InThePast":true,"BeforeToday":true,"ProductionSeason":34547,"generalPrice":null,"memberPrice":null,"generalZonePrices":null,"memberZonePrices":null,"seats":48},"35890":{"Id":35890,"Description":"Pete the Cat","PerfDate":{"date":"2022-05-22 13:00:00.000000","timezone_type":1,"timezone":"-04:00"},"PerfTS":1653238800,"DateTimeString":"May 22, 1:00 PM","InThePast":true,"BeforeToday":true,"ProductionSeason":34547,"generalPrice":null,"memberPrice":null,"generalZonePrices":null,"memberZonePrices":null,"seats":190},"35891":{"Id":35891,"Description":"Pete the Cat","PerfDate":{"date":"2022-05-29 13:00:00.000000","timezone_type":1,"timezone":"-04:00"},"PerfTS":1653843600,"DateTimeString":"May 29, 1:00 PM","InThePast":false,"BeforeToday":false,"ProductionSeason":34547,"generalPrice":26,"memberPrice":null,"generalZonePrices":{"31":26},"memberZonePrices":null,"seats":248},"35892":{"Id":35892,"Description":"Pete the Cat","PerfDate":{"date":"2022-04-10 13:00:00.000000","timezone_type":1,"timezone":"-04:00"},"PerfTS":1649610000,"DateTimeString":"April 10, 1:00 PM","InThePast":true,"BeforeToday":true,"ProductionSeason":34547,"generalPrice":null,"memberPrice":null,"generalZonePrices":null,"memberZonePrices":null,"seats":193},"35893":{"Id":35893,"Description":"Pete the Cat","PerfDate":{"date":"2022-04-10 15:00:00.000000","timezone_type":1,"timezone":"-04:00"},"PerfTS":1649617200,"DateTimeString":"April 10, 3:00 PM","InThePast":true,"BeforeToday":true,"ProductionSeason":34547,"generalPrice":null,"memberPrice":null,"generalZonePrices":null,"memberZonePrices":null,"seats":218},"35896":{"Id":35896,"Description":"Pete the Cat","PerfDate":{"date":"2022-04-21 10:00:00.000000","timezone_type":1,"timezone":"-04:00"},"PerfTS":1650549600,"DateTimeString":"April 21, 10:00 AM","InThePast":true,"BeforeToday":true,"ProductionSeason":34547,"generalPrice":null,"memberPrice":null,"generalZonePrices":null,"memberZonePrices":null,"seats":4},"35899":{"Id":35899,"Description":"Pete the Cat","PerfDate":{"date":"2022-04-21 11:30:00.000000","timezone_type":1,"timezone":"-04:00"},"PerfTS":1650555000,"DateTimeString":"April 21, 11:30 AM","InThePast":true,"BeforeToday":true,"ProductionSeason":34547,"generalPrice":null,"memberPrice":null,"generalZonePrices":null,"memberZonePrices":null,"seats":1},"36380":{"Id":36380,"Description":"Pete the Cat Preview","PerfDate":{"date":"2022-04-05 12:00:00.000000","timezone_type":1,"timezone":"-04:00"},"PerfTS":1649174400,"DateTimeString":"April 5, 12:00 PM","InThePast":true,"BeforeToday":true,"ProductionSeason":34547,"generalPrice":null,"memberPrice":null,"generalZonePrices":null,"memberZonePrices":null,"seats":26},"36381":{"Id":36381,"Description":"Pete the Cat","PerfDate":{"date":"2022-04-06 10:00:00.000000","timezone_type":1,"timezone":"-04:00"},"PerfTS":1649253600,"DateTimeString":"April 6, 10:00 AM","InThePast":true,"BeforeToday":true,"ProductionSeason":34547,"generalPrice":null,"memberPrice":null,"generalZonePrices":null,"memberZonePrices":null,"seats":29},"36382":{"Id":36382,"Description":"Pete the Cat","PerfDate":{"date":"2022-04-06 12:00:00.000000","timezone_type":1,"timezone":"-04:00"},"PerfTS":1649260800,"DateTimeString":"April 6, 12:00 PM","InThePast":true,"BeforeToday":true,"ProductionSeason":34547,"generalPrice":null,"memberPrice":null,"generalZonePrices":null,"memberZonePrices":null,"seats":14},"36383":{"Id":36383,"Description":"Pete the Cat","PerfDate":{"date":"2022-04-07 10:00:00.000000","timezone_type":1,"timezone":"-04:00"},"PerfTS":1649340000,"DateTimeString":"April 7, 10:00 AM","InThePast":true,"BeforeToday":true,"ProductionSeason":34547,"generalPrice":null,"memberPrice":null,"generalZonePrices":null,"memberZonePrices":null,"seats":183},"36384":{"Id":36384,"Description":"Pete the Cat","PerfDate":{"date":"2022-04-07 12:00:00.000000","timezone_type":1,"timezone":"-04:00"},"PerfTS":1649347200,"DateTimeString":"April 7, 12:00 PM","InThePast":true,"BeforeToday":true,"ProductionSeason":34547,"generalPrice":null,"memberPrice":null,"generalZonePrices":null,"memberZonePrices":null,"seats":96},"36385":{"Id":36385,"Description":"Pete the Cat","PerfDate":{"date":"2022-04-28 10:00:00.000000","timezone_type":1,"timezone":"-04:00"},"PerfTS":1651154400,"DateTimeString":"April 28, 10:00 AM","InThePast":true,"BeforeToday":true,"ProductionSeason":34547,"generalPrice":null,"memberPrice":null,"generalZonePrices":null,"memberZonePrices":null,"seats":4},"36386":{"Id":36386,"Description":"Pete the Cat","PerfDate":{"date":"2022-05-05 10:00:00.000000","timezone_type":1,"timezone":"-04:00"},"PerfTS":1651759200,"DateTimeString":"May 5, 10:00 AM","InThePast":true,"BeforeToday":true,"ProductionSeason":34547,"generalPrice":null,"memberPrice":null,"generalZonePrices":null,"memberZonePrices":null,"seats":142},"36387":{"Id":36387,"Description":"Pete the Cat","PerfDate":{"date":"2022-05-12 10:00:00.000000","timezone_type":1,"timezone":"-04:00"},"PerfTS":1652364000,"DateTimeString":"May 12, 10:00 AM","InThePast":true,"BeforeToday":true,"ProductionSeason":34547,"generalPrice":null,"memberPrice":null,"generalZonePrices":null,"memberZonePrices":null,"seats":236},"36388":{"Id":36388,"Description":"Pete the Cat","PerfDate":{"date":"2022-05-19 10:00:00.000000","timezone_type":1,"timezone":"-04:00"},"PerfTS":1652968800,"DateTimeString":"May 19, 10:00 AM","InThePast":true,"BeforeToday":true,"ProductionSeason":34547,"generalPrice":null,"memberPrice":null,"generalZonePrices":null,"memberZonePrices":null,"seats":84},"36389":{"Id":36389,"Description":"Pete the Cat","PerfDate":{"date":"2022-05-26 10:00:00.000000","timezone_type":1,"timezone":"-04:00"},"PerfTS":1653573600,"DateTimeString":"May 26, 10:00 AM","InThePast":false,"BeforeToday":false,"ProductionSeason":34547,"generalPrice":22,"memberPrice":null,"generalZonePrices":{"31":22},"memberZonePrices":null,"seats":257},"36390":{"Id":36390,"Description":"Pete the Cat","PerfDate":{"date":"2022-04-28 11:30:00.000000","timezone_type":1,"timezone":"-04:00"},"PerfTS":1651159800,"DateTimeString":"April 28, 11:30 AM","InThePast":true,"BeforeToday":true,"ProductionSeason":34547,"generalPrice":null,"memberPrice":null,"generalZonePrices":null,"memberZonePrices":null,"seats":0},"36391":{"Id":36391,"Description":"Pete the Cat","PerfDate":{"date":"2022-05-05 11:30:00.000000","timezone_type":1,"timezone":"-04:00"},"PerfTS":1651764600,"DateTimeString":"May 5, 11:30 AM","InThePast":true,"BeforeToday":true,"ProductionSeason":34547,"generalPrice":null,"memberPrice":null,"generalZonePrices":null,"memberZonePrices":null,"seats":32},"36392":{"Id":36392,"Description":"Pete the Cat","PerfDate":{"date":"2022-05-12 11:30:00.000000","timezone_type":1,"timezone":"-04:00"},"PerfTS":1652369400,"DateTimeString":"May 12, 11:30 AM","InThePast":true,"BeforeToday":true,"ProductionSeason":34547,"generalPrice":null,"memberPrice":null,"generalZonePrices":null,"memberZonePrices":null,"seats":235},"36393":{"Id":36393,"Description":"Pete the Cat","PerfDate":{"date":"2022-05-19 11:30:00.000000","timezone_type":1,"timezone":"-04:00"},"PerfTS":1652974200,"DateTimeString":"May 19, 11:30 AM","InThePast":true,"BeforeToday":true,"ProductionSeason":34547,"generalPrice":null,"memberPrice":null,"generalZonePrices":null,"memberZonePrices":null,"seats":255},"36394":{"Id":36394,"Description":"Pete the Cat","PerfDate":{"date":"2022-05-26 11:30:00.000000","timezone_type":1,"timezone":"-04:00"},"PerfTS":1653579000,"DateTimeString":"May 26, 11:30 AM","InThePast":false,"BeforeToday":false,"ProductionSeason":34547,"generalPrice":22,"memberPrice":null,"generalZonePrices":{"31":22},"memberZonePrices":null,"seats":256},"36395":{"Id":36395,"Description":"Pete the Cat","PerfDate":{"date":"2022-04-14 10:00:00.000000","timezone_type":1,"timezone":"-04:00"},"PerfTS":1649944800,"DateTimeString":"April 14, 10:00 AM","InThePast":true,"BeforeToday":true,"ProductionSeason":34547,"generalPrice":null,"memberPrice":null,"generalZonePrices":null,"memberZonePrices":null,"seats":2},"36396":{"Id":36396,"Description":"Pete the Cat","PerfDate":{"date":"2022-04-14 11:30:00.000000","timezone_type":1,"timezone":"-04:00"},"PerfTS":1649950200,"DateTimeString":"April 14, 11:30 AM","InThePast":true,"BeforeToday":true,"ProductionSeason":34547,"generalPrice":null,"memberPrice":null,"generalZonePrices":null,"memberZonePrices":null,"seats":6},"37481":{"Id":37481,"Description":"Pete the Cat","PerfDate":{"date":"2022-04-20 10:00:00.000000","timezone_type":1,"timezone":"-04:00"},"PerfTS":1650463200,"DateTimeString":"April 20, 10:00 AM","InThePast":true,"BeforeToday":true,"ProductionSeason":34547,"generalPrice":null,"memberPrice":null,"generalZonePrices":null,"memberZonePrices":null,"seats":231},"37482":{"Id":37482,"Description":"Pete the Cat","PerfDate":{"date":"2022-04-20 11:30:00.000000","timezone_type":1,"timezone":"-04:00"},"PerfTS":1650468600,"DateTimeString":"April 20, 11:30 AM","InThePast":true,"BeforeToday":true,"ProductionSeason":34547,"generalPrice":null,"memberPrice":null,"generalZonePrices":null,"memberZonePrices":null,"seats":259},"37483":{"Id":37483,"Description":"Pete the Cat","PerfDate":{"date":"2022-04-27 10:00:00.000000","timezone_type":1,"timezone":"-04:00"},"PerfTS":1651068000,"DateTimeString":"April 27, 10:00 AM","InThePast":true,"BeforeToday":true,"ProductionSeason":34547,"generalPrice":null,"memberPrice":null,"generalZonePrices":null,"memberZonePrices":null,"seats":187},"37484":{"Id":37484,"Description":"Pete the Cat","PerfDate":{"date":"2022-04-27 11:30:00.000000","timezone_type":1,"timezone":"-04:00"},"PerfTS":1651073400,"DateTimeString":"April 27, 11:30 AM","InThePast":true,"BeforeToday":true,"ProductionSeason":34547,"generalPrice":null,"memberPrice":null,"generalZonePrices":null,"memberZonePrices":null,"seats":234},"37797":{"Id":37797,"Description":"Pete the Cat","PerfDate":{"date":"2022-05-24 10:00:00.000000","timezone_type":1,"timezone":"-04:00"},"PerfTS":1653400800,"DateTimeString":"May 24, 10:00 AM","InThePast":true,"BeforeToday":true,"ProductionSeason":34547,"generalPrice":null,"memberPrice":null,"generalZonePrices":null,"memberZonePrices":null,"seats":278},"37798":{"Id":37798,"Description":"Pete the Cat","PerfDate":{"date":"2022-05-24 11:30:00.000000","timezone_type":1,"timezone":"-04:00"},"PerfTS":1653406200,"DateTimeString":"May 24, 11:30 AM","InThePast":true,"BeforeToday":true,"ProductionSeason":34547,"generalPrice":null,"memberPrice":null,"generalZonePrices":null,"memberZonePrices":null,"seats":185},"37802":{"Id":37802,"Description":"Pete the Cat","PerfDate":{"date":"2022-05-17 10:00:00.000000","timezone_type":1,"timezone":"-04:00"},"PerfTS":1652796000,"DateTimeString":"May 17, 10:00 AM","InThePast":true,"BeforeToday":true,"ProductionSeason":34547,"generalPrice":null,"memberPrice":null,"generalZonePrices":null,"memberZonePrices":null,"seats":213},"37803":{"Id":37803,"Description":"Pete the Cat","PerfDate":{"date":"2022-05-17 11:30:00.000000","timezone_type":1,"timezone":"-04:00"},"PerfTS":1652801400,"DateTimeString":"May 17, 11:30 AM","InThePast":true,"BeforeToday":true,"ProductionSeason":34547,"generalPrice":null,"memberPrice":null,"generalZonePrices":null,"memberZonePrices":null,"seats":199},"37858":{"Id":37858,"Description":"Pete the Cat","PerfDate":{"date":"2022-05-10 11:30:00.000000","timezone_type":1,"timezone":"-04:00"},"PerfTS":1652196600,"DateTimeString":"May 10, 11:30 AM","InThePast":true,"BeforeToday":true,"ProductionSeason":34547,"generalPrice":null,"memberPrice":null,"generalZonePrices":null,"memberZonePrices":null,"seats":360}},"performanceDates":{"34835":1649131200,"35840":1649390400,"35841":1649995200,"35842":1650600000,"35843":1651204800,"35844":1651809600,"35845":1652414400,"35846":1653019200,"35847":1653624000,"35848":1649390400,"35849":1649995200,"35850":1650600000,"35851":1651204800,"35852":1651809600,"35853":1652414400,"35854":1653019200,"35855":1653624000,"35856":1649476800,"35857":1650081600,"35858":1650686400,"35859":1651291200,"35860":1651896000,"35861":1652500800,"35862":1653105600,"35863":1653710400,"35864":1649476800,"35865":1650081600,"35866":1650686400,"35867":1651291200,"35868":1651896000,"35869":1652500800,"35870":1653105600,"35871":1653710400,"35872":1649476800,"35873":1650081600,"35874":1650686400,"35875":1651291200,"35876":1651896000,"35877":1652500800,"35878":1653105600,"35879":1653710400,"35880":1650772800,"35881":1651377600,"35882":1651982400,"35883":1652587200,"35884":1653192000,"35885":1653796800,"35886":1650772800,"35887":1651377600,"35888":1651982400,"35889":1652587200,"35890":1653192000,"35891":1653796800,"35892":1649563200,"35893":1649563200,"35896":1650513600,"35899":1650513600,"36380":1649131200,"36381":1649217600,"36382":1649217600,"36383":1649304000,"36384":1649304000,"36385":1651118400,"36386":1651723200,"36387":1652328000,"36388":1652932800,"36389":1653537600,"36390":1651118400,"36391":1651723200,"36392":1652328000,"36393":1652932800,"36394":1653537600,"36395":1649908800,"36396":1649908800,"37481":1650427200,"37482":1650427200,"37483":1651032000,"37484":1651032000,"37797":1653364800,"37798":1653364800,"37802":1652760000,"37803":1652760000,"37858":1652155200},"reducedPricePerfs":[34835],"sensoryFriendlyPerfs":[35889,35883],"soldOutPerfs":[36390],"firstDate":1653573600,"urlOverride":""}
Feeling Groovy!
Based on the award-winning book series by Kim and James Dean | Adapted by Jon Ludwig and Jason Hines
A groovy adventure of one cool, skateboarding, surfing, rocking blue cat and his fine friends. Inspired by the NYTimes bestseller series, the production invites audiences to the "Pete the Cat Club." Stories included are: Pete the Cat: Rock On Mom and Dad, Pete the Cat and His Magic Sunglasses, Pete the Cat's Big Lunch, SCUBA-Cat,  The New Guy, Valentine's Day is Cool, Robo-Pete, and Bedtime Blues. Pete the Cat features rod puppets, projected animations, original music and interactive elements, such as singing along with The Wheels on the Bus and helping Pete solve a math problem. The cast includes veteran performers at the Center for Puppetry Arts and Puppeteer/Composer Dolph Amick, who wrote the original music.
Reduced-priced preview performances are available on April 5.
Our goal is for people to leave the theater saying, "I just saw Pete the Cat. Alive-right there in front of me! – Jon Ludwig, Artistic Director
Themes: Emotions, celebrating differences, friendship, music
Puppetry Styles: Rod
Create-A-Puppet Workshop™ : Pete the Cat Hand Puppet
Show Length: ~55 Minutes
Sensory-Friendly Sunday for Pete the Cat is May 15
Click here to read more about our programming.
Your Center ticket includes the performance, the Worlds of Puppetry Museum, and the Create-A-Puppet Workshop.™
Create-A-Puppet Workshop™: Pete the Cat Rod Puppet
Below is a sneak peek at Pete!
Meet the Artists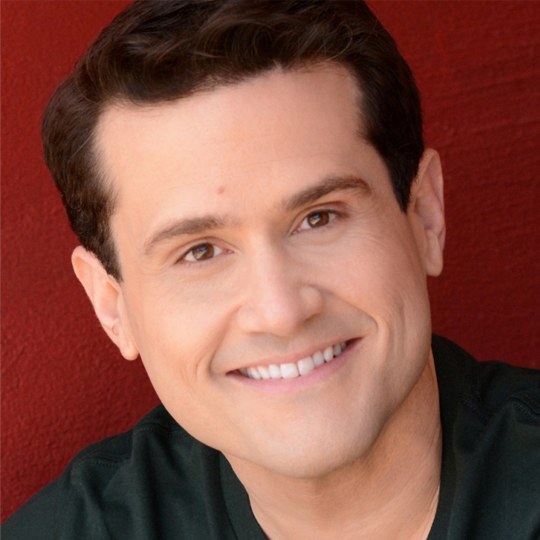 Luis Hernandez
Performer
Luis R. Hernandez has previously appeared at the Center in Mother Goose (2018 Suzi Bass Award Nominee), Cinderella Della Circus, Pete the Cat, SPACE!, Rudolph the Red-Nosed Reindeer, Beauty & the Beast, Charlotte's Web, Winnie the Pooh, The Adventures of Mighty Bug, Tales of Edgar Allan Poe, and in the title role of Don Quixote. Some of his favorite past shows in Atlanta theatre include Spamalot(Atlanta Lyric Theatre), Inside I and The Navigator (7 Stages), The Boys Next Door (Georgia Ensemble Theatre), Kiss Me Kate (Stage Door) Guys and Dolls (Aurora Theatre), and The True Story of the 3 Little Pigs (Theatre in the Square). He has also performed several times and directed a show for Teatro del Sol, Atlanta's only professional Spanish language theatre, since its inception. You may have also seen him on the stages of Actor's Express, Horizon Theatre, Synchronicity, Dad's Garage, and The Shakespeare Tavern. His TV credits include Devious Maids (Lifetime), Dynasty (CW), and NCIS: New Orleans (CBS).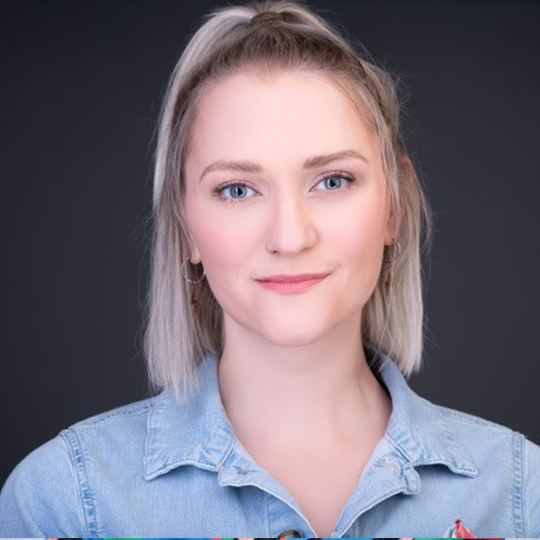 Kristin Storla
Performer
KRISTIN STORLA is an Atlanta-based Actor and Fight and Intimacy Director. Previous CPA credits include Aesop's Fables, Peter Pan, and Rudolph the Red-Nosed Reindeer. Her work has been seen at Actor's Express, Shakespeare Tavern, OnStage Atlanta, Havoc Movement Company, Capitol City Opera, Synchronicity, Out of Box, and more. You can also find her as a Culinary Storyteller with Atlanta Food Walks. Keep up with the shenanigans at www.KristinStorla.com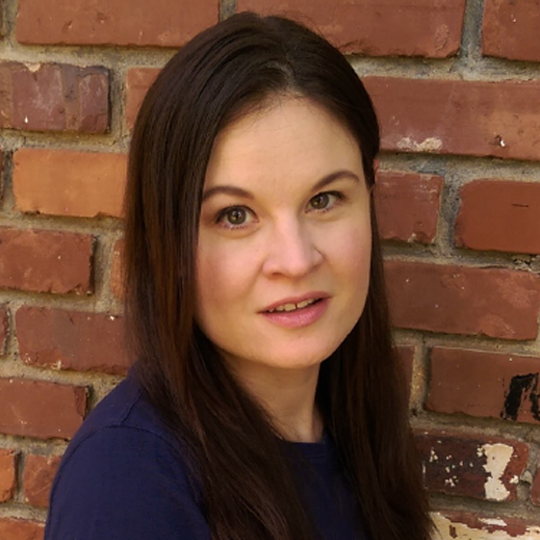 Amy Sweeney
Performer
Amy Sweeney is a Suzi Bass Award winning performer and director at CPA. You may have seen her in past productions such as Stan the Lovesick Snowman, Ugly Duckling, Mother Goose, Stellaluna, Click Clack Moo, Old MacDonald's Farm, Ruth and the Green Book, Space! and many more. She loves having her Alligator, Tim Sweeney, performing alongside her in this groovy production. She sends snuggles to her girls Elora and Stella. Much gratitude and love to her Mom and Dad for all of their support!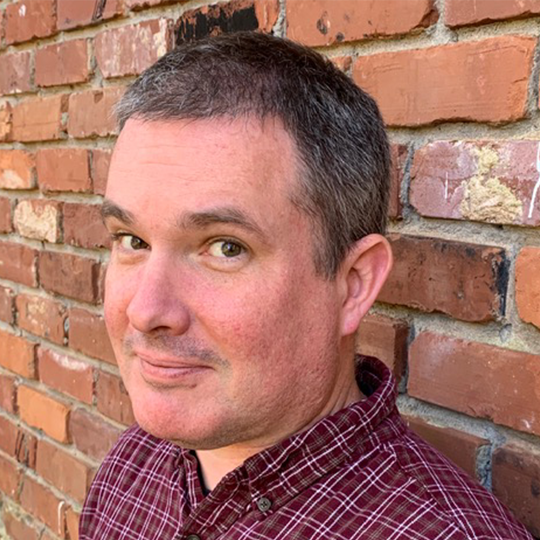 Tim Sweeney
Performer
Tim Sweeney is excited to be back for another show. He has appeared in over 40 productions at the Center over the last 23 years and most recently appeared in "Click Clack Moo". Thanks to everyone at the Center for all their fantastic work and a special shout out to my girls Elora and Stella. They are cooooool.
Anna Williford
Performer
ANNA WILLIFORD is an Atlanta native who graduated from Auburn University with a BFA in theatre performance. You may have previously seen Anna at the Center for Puppetry Arts as Rudolph in Rudolph the Red-Nosed Reindeer, Fern in Charlotte's Web, and most recently, as Duck in Click Clack Moo. She has also performed at Horizon Theatre, Synchronicity, the Alliance Theatre, Serenbe, the Strand, Shakespeare Kennesaw, and the Atlanta Theatre Club. Anna has trained in acrobatic arts, and she has narrated 15 audiobook titles, including two children's book series. She is represented by the People Store. www.annawilliford.com
Are you booking a group?
While we recommend that you call our Ticker Sales Office (404-873-3391) for the quickest group booking, you can begin the process by clicking the button below. Our Ticket Sates office is open Tues-Sun.