Puppet Shows
|
All Ages
|
Our Location
{"performances":{"39015":{"Id":39015,"Description":"Rudolph the Red-Nosed Reindeer","PerfDate":{"date":"2023-11-08 00:00:00.000000","timezone_type":1,"timezone":"-05:00"},"PerfTS":1699455600,"DateTimeString":"November 8, 10:00 AM","InThePast":true,"BeforeToday":true,"ProductionSeason":38955,"generalPrice":null,"memberPrice":null,"generalZonePrices":null,"memberZonePrices":null,"seats":110},"39315":{"Id":39315,"Description":"Rudolph the Red-Nosed Reindeer","PerfDate":{"date":"2023-11-09 00:00:00.000000","timezone_type":1,"timezone":"-05:00"},"PerfTS":1699542000,"DateTimeString":"November 9, 10:00 AM","InThePast":true,"BeforeToday":true,"ProductionSeason":38955,"generalPrice":null,"memberPrice":null,"generalZonePrices":null,"memberZonePrices":null,"seats":70},"39316":{"Id":39316,"Description":"Rudolph the Red-Nosed Reindeer","PerfDate":{"date":"2023-11-10 00:00:00.000000","timezone_type":1,"timezone":"-05:00"},"PerfTS":1699628400,"DateTimeString":"November 10, 10:00 AM","InThePast":true,"BeforeToday":true,"ProductionSeason":38955,"generalPrice":null,"memberPrice":null,"generalZonePrices":null,"memberZonePrices":null,"seats":114},"39317":{"Id":39317,"Description":"Rudolph the Red-Nosed Reindeer","PerfDate":{"date":"2023-11-15 00:00:00.000000","timezone_type":1,"timezone":"-05:00"},"PerfTS":1700060400,"DateTimeString":"November 15, 10:00 AM","InThePast":true,"BeforeToday":true,"ProductionSeason":38955,"generalPrice":null,"memberPrice":null,"generalZonePrices":null,"memberZonePrices":null,"seats":8},"39318":{"Id":39318,"Description":"Rudolph the Red-Nosed Reindeer","PerfDate":{"date":"2023-11-16 00:00:00.000000","timezone_type":1,"timezone":"-05:00"},"PerfTS":1700146800,"DateTimeString":"November 16, 10:00 AM","InThePast":true,"BeforeToday":true,"ProductionSeason":38955,"generalPrice":null,"memberPrice":null,"generalZonePrices":null,"memberZonePrices":null,"seats":80},"39319":{"Id":39319,"Description":"Rudolph the Red-Nosed Reindeer","PerfDate":{"date":"2023-11-17 00:00:00.000000","timezone_type":1,"timezone":"-05:00"},"PerfTS":1700233200,"DateTimeString":"November 17, 10:00 AM","InThePast":true,"BeforeToday":true,"ProductionSeason":38955,"generalPrice":null,"memberPrice":null,"generalZonePrices":null,"memberZonePrices":null,"seats":8},"39320":{"Id":39320,"Description":"Rudolph the Red-Nosed Reindeer","PerfDate":{"date":"2023-11-09 00:00:00.000000","timezone_type":1,"timezone":"-05:00"},"PerfTS":1699548300,"DateTimeString":"November 9, 11:45 AM","InThePast":true,"BeforeToday":true,"ProductionSeason":38955,"generalPrice":null,"memberPrice":null,"generalZonePrices":null,"memberZonePrices":null,"seats":226},"39321":{"Id":39321,"Description":"Rudolph the Red-Nosed Reindeer","PerfDate":{"date":"2023-11-10 00:00:00.000000","timezone_type":1,"timezone":"-05:00"},"PerfTS":1699634700,"DateTimeString":"November 10, 11:45 AM","InThePast":true,"BeforeToday":true,"ProductionSeason":38955,"generalPrice":null,"memberPrice":null,"generalZonePrices":null,"memberZonePrices":null,"seats":70},"39322":{"Id":39322,"Description":"Rudolph the Red-Nosed Reindeer","PerfDate":{"date":"2023-11-15 00:00:00.000000","timezone_type":1,"timezone":"-05:00"},"PerfTS":1700066700,"DateTimeString":"November 15, 11:45 AM","InThePast":true,"BeforeToday":true,"ProductionSeason":38955,"generalPrice":null,"memberPrice":null,"generalZonePrices":null,"memberZonePrices":null,"seats":141},"39323":{"Id":39323,"Description":"Rudolph the Red-Nosed Reindeer","PerfDate":{"date":"2023-11-16 00:00:00.000000","timezone_type":1,"timezone":"-05:00"},"PerfTS":1700153100,"DateTimeString":"November 16, 11:45 AM","InThePast":true,"BeforeToday":true,"ProductionSeason":38955,"generalPrice":null,"memberPrice":null,"generalZonePrices":null,"memberZonePrices":null,"seats":125},"39324":{"Id":39324,"Description":"Rudolph the Red-Nosed Reindeer","PerfDate":{"date":"2023-11-17 00:00:00.000000","timezone_type":1,"timezone":"-05:00"},"PerfTS":1700239500,"DateTimeString":"November 17, 11:45 AM","InThePast":true,"BeforeToday":true,"ProductionSeason":38955,"generalPrice":null,"memberPrice":null,"generalZonePrices":null,"memberZonePrices":null,"seats":45},"39325":{"Id":39325,"Description":"Rudolph the Red-Nosed Reindeer","PerfDate":{"date":"2023-11-11 00:00:00.000000","timezone_type":1,"timezone":"-05:00"},"PerfTS":1699718400,"DateTimeString":"November 11, 11:00 AM","InThePast":true,"BeforeToday":true,"ProductionSeason":38955,"generalPrice":null,"memberPrice":null,"generalZonePrices":null,"memberZonePrices":null,"seats":92},"39326":{"Id":39326,"Description":"Rudolph the Red-Nosed Reindeer","PerfDate":{"date":"2023-11-18 00:00:00.000000","timezone_type":1,"timezone":"-05:00"},"PerfTS":1700323200,"DateTimeString":"November 18, 11:00 AM","InThePast":true,"BeforeToday":true,"ProductionSeason":38955,"generalPrice":null,"memberPrice":null,"generalZonePrices":null,"memberZonePrices":null,"seats":136},"39327":{"Id":39327,"Description":"Rudolph the Red-Nosed Reindeer","PerfDate":{"date":"2023-11-25 00:00:00.000000","timezone_type":1,"timezone":"-05:00"},"PerfTS":1700928000,"DateTimeString":"November 25, 11:00 AM","InThePast":true,"BeforeToday":true,"ProductionSeason":38955,"generalPrice":null,"memberPrice":null,"generalZonePrices":null,"memberZonePrices":null,"seats":106},"39328":{"Id":39328,"Description":"Rudolph the Red-Nosed Reindeer","PerfDate":{"date":"2023-12-02 00:00:00.000000","timezone_type":1,"timezone":"-05:00"},"PerfTS":1701532800,"DateTimeString":"December 2, 11:00 AM","InThePast":true,"BeforeToday":true,"ProductionSeason":38955,"generalPrice":null,"memberPrice":null,"generalZonePrices":null,"memberZonePrices":null,"seats":1},"39329":{"Id":39329,"Description":"Rudolph the Red-Nosed Reindeer","PerfDate":{"date":"2023-12-09 00:00:00.000000","timezone_type":1,"timezone":"-05:00"},"PerfTS":1702137600,"DateTimeString":"December 9, 11:00 AM","InThePast":false,"BeforeToday":false,"ProductionSeason":38955,"generalPrice":36,"memberPrice":null,"generalZonePrices":{"31":36},"memberZonePrices":null,"seats":70},"39330":{"Id":39330,"Description":"Rudolph the Red-Nosed Reindeer","PerfDate":{"date":"2023-12-16 00:00:00.000000","timezone_type":1,"timezone":"-05:00"},"PerfTS":1702742400,"DateTimeString":"December 16, 11:00 AM","InThePast":false,"BeforeToday":false,"ProductionSeason":38955,"generalPrice":36,"memberPrice":null,"generalZonePrices":{"31":36},"memberZonePrices":null,"seats":45},"39331":{"Id":39331,"Description":"Rudolph the Red-Nosed Reindeer","PerfDate":{"date":"2023-12-23 00:00:00.000000","timezone_type":1,"timezone":"-05:00"},"PerfTS":1703347200,"DateTimeString":"December 23, 11:00 AM","InThePast":false,"BeforeToday":false,"ProductionSeason":38955,"generalPrice":36,"memberPrice":null,"generalZonePrices":{"31":36},"memberZonePrices":null,"seats":62},"39332":{"Id":39332,"Description":"Rudolph the Red-Nosed Reindeer","PerfDate":{"date":"2023-12-30 00:00:00.000000","timezone_type":1,"timezone":"-05:00"},"PerfTS":1703952000,"DateTimeString":"December 30, 11:00 AM","InThePast":false,"BeforeToday":false,"ProductionSeason":38955,"generalPrice":26,"memberPrice":null,"generalZonePrices":{"31":26},"memberZonePrices":null,"seats":249},"39333":{"Id":39333,"Description":"Rudolph the Red-Nosed Reindeer","PerfDate":{"date":"2023-11-11 00:00:00.000000","timezone_type":1,"timezone":"-05:00"},"PerfTS":1699725600,"DateTimeString":"November 11, 1:00 PM","InThePast":true,"BeforeToday":true,"ProductionSeason":38955,"generalPrice":null,"memberPrice":null,"generalZonePrices":null,"memberZonePrices":null,"seats":195},"39334":{"Id":39334,"Description":"Rudolph the Red-Nosed Reindeer","PerfDate":{"date":"2023-11-18 00:00:00.000000","timezone_type":1,"timezone":"-05:00"},"PerfTS":1700330400,"DateTimeString":"November 18, 1:00 PM","InThePast":true,"BeforeToday":true,"ProductionSeason":38955,"generalPrice":null,"memberPrice":null,"generalZonePrices":null,"memberZonePrices":null,"seats":209},"39335":{"Id":39335,"Description":"Rudolph the Red-Nosed Reindeer","PerfDate":{"date":"2023-11-25 00:00:00.000000","timezone_type":1,"timezone":"-05:00"},"PerfTS":1700935200,"DateTimeString":"November 25, 1:00 PM","InThePast":true,"BeforeToday":true,"ProductionSeason":38955,"generalPrice":null,"memberPrice":null,"generalZonePrices":null,"memberZonePrices":null,"seats":161},"39336":{"Id":39336,"Description":"Rudolph the Red-Nosed Reindeer","PerfDate":{"date":"2023-12-02 00:00:00.000000","timezone_type":1,"timezone":"-05:00"},"PerfTS":1701540000,"DateTimeString":"December 2, 1:00 PM","InThePast":true,"BeforeToday":true,"ProductionSeason":38955,"generalPrice":null,"memberPrice":null,"generalZonePrices":null,"memberZonePrices":null,"seats":119},"39337":{"Id":39337,"Description":"Rudolph the Red-Nosed Reindeer","PerfDate":{"date":"2023-12-09 00:00:00.000000","timezone_type":1,"timezone":"-05:00"},"PerfTS":1702144800,"DateTimeString":"December 9, 1:00 PM","InThePast":false,"BeforeToday":false,"ProductionSeason":38955,"generalPrice":36,"memberPrice":null,"generalZonePrices":{"31":36},"memberZonePrices":null,"seats":153},"39338":{"Id":39338,"Description":"Rudolph the Red-Nosed Reindeer","PerfDate":{"date":"2023-12-16 00:00:00.000000","timezone_type":1,"timezone":"-05:00"},"PerfTS":1702749600,"DateTimeString":"December 16, 1:00 PM","InThePast":false,"BeforeToday":false,"ProductionSeason":38955,"generalPrice":36,"memberPrice":null,"generalZonePrices":{"31":36},"memberZonePrices":null,"seats":168},"39339":{"Id":39339,"Description":"Rudolph the Red-Nosed Reindeer","PerfDate":{"date":"2023-12-23 00:00:00.000000","timezone_type":1,"timezone":"-05:00"},"PerfTS":1703354400,"DateTimeString":"December 23, 1:00 PM","InThePast":false,"BeforeToday":false,"ProductionSeason":38955,"generalPrice":36,"memberPrice":null,"generalZonePrices":{"31":36},"memberZonePrices":null,"seats":138},"39340":{"Id":39340,"Description":"Rudolph the Red-Nosed Reindeer","PerfDate":{"date":"2023-12-30 00:00:00.000000","timezone_type":1,"timezone":"-05:00"},"PerfTS":1703959200,"DateTimeString":"December 30, 1:00 PM","InThePast":false,"BeforeToday":false,"ProductionSeason":38955,"generalPrice":26,"memberPrice":null,"generalZonePrices":{"31":26},"memberZonePrices":null,"seats":271},"39341":{"Id":39341,"Description":"Rudolph the Red-Nosed Reindeer","PerfDate":{"date":"2023-11-12 00:00:00.000000","timezone_type":1,"timezone":"-05:00"},"PerfTS":1699812000,"DateTimeString":"November 12, 1:00 PM","InThePast":true,"BeforeToday":true,"ProductionSeason":38955,"generalPrice":null,"memberPrice":null,"generalZonePrices":null,"memberZonePrices":null,"seats":183},"39342":{"Id":39342,"Description":"Rudolph the Red-Nosed Reindeer","PerfDate":{"date":"2023-11-19 00:00:00.000000","timezone_type":1,"timezone":"-05:00"},"PerfTS":1700416800,"DateTimeString":"November 19, 1:00 PM","InThePast":true,"BeforeToday":true,"ProductionSeason":38955,"generalPrice":null,"memberPrice":null,"generalZonePrices":null,"memberZonePrices":null,"seats":14},"39343":{"Id":39343,"Description":"Rudolph the Red-Nosed Reindeer","PerfDate":{"date":"2023-11-26 00:00:00.000000","timezone_type":1,"timezone":"-05:00"},"PerfTS":1701021600,"DateTimeString":"November 26, 1:00 PM","InThePast":true,"BeforeToday":true,"ProductionSeason":38955,"generalPrice":null,"memberPrice":null,"generalZonePrices":null,"memberZonePrices":null,"seats":156},"39344":{"Id":39344,"Description":"Rudolph the Red-Nosed Reindeer","PerfDate":{"date":"2023-12-03 00:00:00.000000","timezone_type":1,"timezone":"-05:00"},"PerfTS":1701626400,"DateTimeString":"December 3, 1:00 PM","InThePast":true,"BeforeToday":true,"ProductionSeason":38955,"generalPrice":null,"memberPrice":null,"generalZonePrices":null,"memberZonePrices":null,"seats":5},"39345":{"Id":39345,"Description":"Rudolph the Red-Nosed Reindeer","PerfDate":{"date":"2023-12-10 00:00:00.000000","timezone_type":1,"timezone":"-05:00"},"PerfTS":1702231200,"DateTimeString":"December 10, 1:00 PM","InThePast":false,"BeforeToday":false,"ProductionSeason":38955,"generalPrice":36,"memberPrice":null,"generalZonePrices":{"31":36},"memberZonePrices":null,"seats":167},"39346":{"Id":39346,"Description":"Rudolph the Red-Nosed Reindeer","PerfDate":{"date":"2023-12-17 00:00:00.000000","timezone_type":1,"timezone":"-05:00"},"PerfTS":1702836000,"DateTimeString":"December 17, 1:00 PM","InThePast":false,"BeforeToday":false,"ProductionSeason":38955,"generalPrice":36,"memberPrice":null,"generalZonePrices":{"31":36},"memberZonePrices":null,"seats":111},"39347":{"Id":39347,"Description":"Rudolph the Red-Nosed Reindeer","PerfDate":{"date":"2023-12-24 00:00:00.000000","timezone_type":1,"timezone":"-05:00"},"PerfTS":1703440800,"DateTimeString":"December 24, 1:00 PM","InThePast":false,"BeforeToday":false,"ProductionSeason":38955,"generalPrice":36,"memberPrice":null,"generalZonePrices":{"31":36},"memberZonePrices":null,"seats":112},"39348":{"Id":39348,"Description":"Rudolph the Red-Nosed Reindeer","PerfDate":{"date":"2023-12-31 00:00:00.000000","timezone_type":1,"timezone":"-05:00"},"PerfTS":1704045600,"DateTimeString":"December 31, 1:00 PM","InThePast":false,"BeforeToday":false,"ProductionSeason":38955,"generalPrice":26,"memberPrice":null,"generalZonePrices":{"31":26},"memberZonePrices":null,"seats":279},"39349":{"Id":39349,"Description":"Rudolph the Red-Nosed Reindeer","PerfDate":{"date":"2023-11-11 00:00:00.000000","timezone_type":1,"timezone":"-05:00"},"PerfTS":1699732800,"DateTimeString":"November 11, 3:00 PM","InThePast":true,"BeforeToday":true,"ProductionSeason":38955,"generalPrice":null,"memberPrice":null,"generalZonePrices":null,"memberZonePrices":null,"seats":211},"39350":{"Id":39350,"Description":"Rudolph the Red-Nosed Reindeer","PerfDate":{"date":"2023-11-12 00:00:00.000000","timezone_type":1,"timezone":"-05:00"},"PerfTS":1699819200,"DateTimeString":"November 12, 3:00 PM","InThePast":true,"BeforeToday":true,"ProductionSeason":38955,"generalPrice":null,"memberPrice":null,"generalZonePrices":null,"memberZonePrices":null,"seats":175},"39351":{"Id":39351,"Description":"Rudolph the Red-Nosed Reindeer","PerfDate":{"date":"2023-11-18 00:00:00.000000","timezone_type":1,"timezone":"-05:00"},"PerfTS":1700337600,"DateTimeString":"November 18, 3:00 PM","InThePast":true,"BeforeToday":true,"ProductionSeason":38955,"generalPrice":null,"memberPrice":null,"generalZonePrices":null,"memberZonePrices":null,"seats":175},"39352":{"Id":39352,"Description":"Rudolph the Red-Nosed Reindeer","PerfDate":{"date":"2023-11-19 00:00:00.000000","timezone_type":1,"timezone":"-05:00"},"PerfTS":1700424000,"DateTimeString":"November 19, 3:00 PM","InThePast":true,"BeforeToday":true,"ProductionSeason":38955,"generalPrice":null,"memberPrice":null,"generalZonePrices":null,"memberZonePrices":null,"seats":78},"39353":{"Id":39353,"Description":"Rudolph the Red-Nosed Reindeer","PerfDate":{"date":"2023-11-25 00:00:00.000000","timezone_type":1,"timezone":"-05:00"},"PerfTS":1700942400,"DateTimeString":"November 25, 3:00 PM","InThePast":true,"BeforeToday":true,"ProductionSeason":38955,"generalPrice":null,"memberPrice":null,"generalZonePrices":null,"memberZonePrices":null,"seats":140},"39354":{"Id":39354,"Description":"Rudolph the Red-Nosed Reindeer","PerfDate":{"date":"2023-11-26 00:00:00.000000","timezone_type":1,"timezone":"-05:00"},"PerfTS":1701028800,"DateTimeString":"November 26, 3:00 PM","InThePast":true,"BeforeToday":true,"ProductionSeason":38955,"generalPrice":null,"memberPrice":null,"generalZonePrices":null,"memberZonePrices":null,"seats":171},"39355":{"Id":39355,"Description":"Rudolph the Red-Nosed Reindeer","PerfDate":{"date":"2023-12-02 00:00:00.000000","timezone_type":1,"timezone":"-05:00"},"PerfTS":1701547200,"DateTimeString":"December 2, 3:00 PM","InThePast":true,"BeforeToday":true,"ProductionSeason":38955,"generalPrice":null,"memberPrice":null,"generalZonePrices":null,"memberZonePrices":null,"seats":10},"39356":{"Id":39356,"Description":"Rudolph the Red-Nosed Reindeer","PerfDate":{"date":"2023-12-03 00:00:00.000000","timezone_type":1,"timezone":"-05:00"},"PerfTS":1701633600,"DateTimeString":"December 3, 3:00 PM","InThePast":true,"BeforeToday":true,"ProductionSeason":38955,"generalPrice":null,"memberPrice":null,"generalZonePrices":null,"memberZonePrices":null,"seats":10},"39357":{"Id":39357,"Description":"Rudolph the Red-Nosed Reindeer","PerfDate":{"date":"2023-12-09 00:00:00.000000","timezone_type":1,"timezone":"-05:00"},"PerfTS":1702152000,"DateTimeString":"December 9, 3:00 PM","InThePast":false,"BeforeToday":false,"ProductionSeason":38955,"generalPrice":36,"memberPrice":null,"generalZonePrices":{"31":36},"memberZonePrices":null,"seats":117},"39358":{"Id":39358,"Description":"Rudolph the Red-Nosed Reindeer","PerfDate":{"date":"2023-12-10 00:00:00.000000","timezone_type":1,"timezone":"-05:00"},"PerfTS":1702238400,"DateTimeString":"December 10, 3:00 PM","InThePast":false,"BeforeToday":false,"ProductionSeason":38955,"generalPrice":36,"memberPrice":null,"generalZonePrices":{"31":36},"memberZonePrices":null,"seats":160},"39359":{"Id":39359,"Description":"Rudolph the Red-Nosed Reindeer","PerfDate":{"date":"2023-12-16 00:00:00.000000","timezone_type":1,"timezone":"-05:00"},"PerfTS":1702756800,"DateTimeString":"December 16, 3:00 PM","InThePast":false,"BeforeToday":false,"ProductionSeason":38955,"generalPrice":36,"memberPrice":null,"generalZonePrices":{"31":36},"memberZonePrices":null,"seats":151},"39360":{"Id":39360,"Description":"Rudolph the Red-Nosed Reindeer","PerfDate":{"date":"2023-12-17 00:00:00.000000","timezone_type":1,"timezone":"-05:00"},"PerfTS":1702843200,"DateTimeString":"December 17, 3:00 PM","InThePast":false,"BeforeToday":false,"ProductionSeason":38955,"generalPrice":36,"memberPrice":null,"generalZonePrices":{"31":36},"memberZonePrices":null,"seats":112},"39361":{"Id":39361,"Description":"Rudolph the Red-Nosed Reindeer","PerfDate":{"date":"2023-11-28 00:00:00.000000","timezone_type":1,"timezone":"-05:00"},"PerfTS":1701183600,"DateTimeString":"November 28, 10:00 AM","InThePast":true,"BeforeToday":true,"ProductionSeason":38955,"generalPrice":null,"memberPrice":null,"generalZonePrices":null,"memberZonePrices":null,"seats":0},"39362":{"Id":39362,"Description":"Rudolph the Red-Nosed Reindeer","PerfDate":{"date":"2023-11-29 00:00:00.000000","timezone_type":1,"timezone":"-05:00"},"PerfTS":1701270000,"DateTimeString":"November 29, 10:00 AM","InThePast":true,"BeforeToday":true,"ProductionSeason":38955,"generalPrice":null,"memberPrice":null,"generalZonePrices":null,"memberZonePrices":null,"seats":2},"39363":{"Id":39363,"Description":"Rudolph the Red-Nosed Reindeer","PerfDate":{"date":"2023-11-30 00:00:00.000000","timezone_type":1,"timezone":"-05:00"},"PerfTS":1701356400,"DateTimeString":"November 30, 10:00 AM","InThePast":true,"BeforeToday":true,"ProductionSeason":38955,"generalPrice":null,"memberPrice":null,"generalZonePrices":null,"memberZonePrices":null,"seats":11},"39364":{"Id":39364,"Description":"Rudolph the Red-Nosed Reindeer","PerfDate":{"date":"2023-12-01 00:00:00.000000","timezone_type":1,"timezone":"-05:00"},"PerfTS":1701442800,"DateTimeString":"December 1, 10:00 AM","InThePast":true,"BeforeToday":true,"ProductionSeason":38955,"generalPrice":null,"memberPrice":null,"generalZonePrices":null,"memberZonePrices":null,"seats":4},"39365":{"Id":39365,"Description":"Rudolph the Red-Nosed Reindeer","PerfDate":{"date":"2023-12-05 00:00:00.000000","timezone_type":1,"timezone":"-05:00"},"PerfTS":1701788400,"DateTimeString":"December 5, 10:00 AM","InThePast":false,"BeforeToday":false,"ProductionSeason":38955,"generalPrice":30,"memberPrice":null,"generalZonePrices":{"31":30},"memberZonePrices":null,"seats":10},"39366":{"Id":39366,"Description":"Rudolph the Red-Nosed Reindeer","PerfDate":{"date":"2023-12-06 00:00:00.000000","timezone_type":1,"timezone":"-05:00"},"PerfTS":1701874800,"DateTimeString":"December 6, 10:00 AM","InThePast":false,"BeforeToday":false,"ProductionSeason":38955,"generalPrice":30,"memberPrice":null,"generalZonePrices":{"31":30},"memberZonePrices":null,"seats":5},"39367":{"Id":39367,"Description":"Rudolph the Red-Nosed Reindeer","PerfDate":{"date":"2023-12-07 00:00:00.000000","timezone_type":1,"timezone":"-05:00"},"PerfTS":1701961200,"DateTimeString":"December 7, 10:00 AM","InThePast":false,"BeforeToday":false,"ProductionSeason":38955,"generalPrice":30,"memberPrice":null,"generalZonePrices":{"31":30},"memberZonePrices":null,"seats":0},"39368":{"Id":39368,"Description":"Rudolph the Red-Nosed Reindeer","PerfDate":{"date":"2023-12-08 00:00:00.000000","timezone_type":1,"timezone":"-05:00"},"PerfTS":1702047600,"DateTimeString":"December 8, 10:00 AM","InThePast":false,"BeforeToday":false,"ProductionSeason":38955,"generalPrice":30,"memberPrice":null,"generalZonePrices":{"31":30},"memberZonePrices":null,"seats":7},"39369":{"Id":39369,"Description":"Rudolph the Red-Nosed Reindeer","PerfDate":{"date":"2023-12-12 00:00:00.000000","timezone_type":1,"timezone":"-05:00"},"PerfTS":1702393200,"DateTimeString":"December 12, 10:00 AM","InThePast":false,"BeforeToday":false,"ProductionSeason":38955,"generalPrice":30,"memberPrice":null,"generalZonePrices":{"31":30},"memberZonePrices":null,"seats":18},"39370":{"Id":39370,"Description":"Rudolph the Red-Nosed Reindeer","PerfDate":{"date":"2023-12-13 00:00:00.000000","timezone_type":1,"timezone":"-05:00"},"PerfTS":1702479600,"DateTimeString":"December 13, 10:00 AM","InThePast":false,"BeforeToday":false,"ProductionSeason":38955,"generalPrice":30,"memberPrice":null,"generalZonePrices":{"31":30},"memberZonePrices":null,"seats":12},"39371":{"Id":39371,"Description":"Rudolph the Red-Nosed Reindeer","PerfDate":{"date":"2023-12-14 00:00:00.000000","timezone_type":1,"timezone":"-05:00"},"PerfTS":1702566000,"DateTimeString":"December 14, 10:00 AM","InThePast":false,"BeforeToday":false,"ProductionSeason":38955,"generalPrice":30,"memberPrice":null,"generalZonePrices":{"31":30},"memberZonePrices":null,"seats":0},"39372":{"Id":39372,"Description":"Rudolph the Red-Nosed Reindeer","PerfDate":{"date":"2023-12-15 00:00:00.000000","timezone_type":1,"timezone":"-05:00"},"PerfTS":1702652400,"DateTimeString":"December 15, 10:00 AM","InThePast":false,"BeforeToday":false,"ProductionSeason":38955,"generalPrice":30,"memberPrice":null,"generalZonePrices":{"31":30},"memberZonePrices":null,"seats":70},"39373":{"Id":39373,"Description":"Rudolph the Red-Nosed Reindeer","PerfDate":{"date":"2023-12-19 00:00:00.000000","timezone_type":1,"timezone":"-05:00"},"PerfTS":1702998000,"DateTimeString":"December 19, 10:00 AM","InThePast":false,"BeforeToday":false,"ProductionSeason":38955,"generalPrice":36,"memberPrice":null,"generalZonePrices":{"31":36},"memberZonePrices":null,"seats":0},"39374":{"Id":39374,"Description":"Rudolph the Red-Nosed Reindeer","PerfDate":{"date":"2023-12-20 00:00:00.000000","timezone_type":1,"timezone":"-05:00"},"PerfTS":1703084400,"DateTimeString":"December 20, 10:00 AM","InThePast":false,"BeforeToday":false,"ProductionSeason":38955,"generalPrice":36,"memberPrice":null,"generalZonePrices":{"31":36},"memberZonePrices":null,"seats":14},"39375":{"Id":39375,"Description":"Rudolph the Red-Nosed Reindeer","PerfDate":{"date":"2023-12-21 00:00:00.000000","timezone_type":1,"timezone":"-05:00"},"PerfTS":1703170800,"DateTimeString":"December 21, 10:00 AM","InThePast":false,"BeforeToday":false,"ProductionSeason":38955,"generalPrice":36,"memberPrice":null,"generalZonePrices":{"31":36},"memberZonePrices":null,"seats":147},"39376":{"Id":39376,"Description":"Rudolph the Red-Nosed Reindeer","PerfDate":{"date":"2023-12-22 00:00:00.000000","timezone_type":1,"timezone":"-05:00"},"PerfTS":1703257200,"DateTimeString":"December 22, 10:00 AM","InThePast":false,"BeforeToday":false,"ProductionSeason":38955,"generalPrice":36,"memberPrice":null,"generalZonePrices":{"31":36},"memberZonePrices":null,"seats":68},"39377":{"Id":39377,"Description":"Rudolph the Red-Nosed Reindeer","PerfDate":{"date":"2023-12-26 00:00:00.000000","timezone_type":1,"timezone":"-05:00"},"PerfTS":1703602800,"DateTimeString":"December 26, 10:00 AM","InThePast":false,"BeforeToday":false,"ProductionSeason":38955,"generalPrice":30,"memberPrice":null,"generalZonePrices":{"31":30},"memberZonePrices":null,"seats":236},"39378":{"Id":39378,"Description":"Rudolph the Red-Nosed Reindeer","PerfDate":{"date":"2023-12-27 00:00:00.000000","timezone_type":1,"timezone":"-05:00"},"PerfTS":1703689200,"DateTimeString":"December 27, 10:00 AM","InThePast":false,"BeforeToday":false,"ProductionSeason":38955,"generalPrice":26,"memberPrice":null,"generalZonePrices":{"31":26},"memberZonePrices":null,"seats":249},"39379":{"Id":39379,"Description":"Rudolph the Red-Nosed Reindeer","PerfDate":{"date":"2023-12-28 00:00:00.000000","timezone_type":1,"timezone":"-05:00"},"PerfTS":1703775600,"DateTimeString":"December 28, 10:00 AM","InThePast":false,"BeforeToday":false,"ProductionSeason":38955,"generalPrice":26,"memberPrice":null,"generalZonePrices":{"31":26},"memberZonePrices":null,"seats":269},"39380":{"Id":39380,"Description":"Rudolph the Red-Nosed Reindeer","PerfDate":{"date":"2023-12-29 00:00:00.000000","timezone_type":1,"timezone":"-05:00"},"PerfTS":1703862000,"DateTimeString":"December 29, 10:00 AM","InThePast":false,"BeforeToday":false,"ProductionSeason":38955,"generalPrice":26,"memberPrice":null,"generalZonePrices":{"31":26},"memberZonePrices":null,"seats":261},"39382":{"Id":39382,"Description":"Rudolph the Red-Nosed Reindeer","PerfDate":{"date":"2023-11-22 00:00:00.000000","timezone_type":1,"timezone":"-05:00"},"PerfTS":1700665200,"DateTimeString":"November 22, 10:00 AM","InThePast":true,"BeforeToday":true,"ProductionSeason":38955,"generalPrice":null,"memberPrice":null,"generalZonePrices":null,"memberZonePrices":null,"seats":54},"39383":{"Id":39383,"Description":"Rudolph the Red-Nosed Reindeer","PerfDate":{"date":"2023-11-21 00:00:00.000000","timezone_type":1,"timezone":"-05:00"},"PerfTS":1700586000,"DateTimeString":"November 21, 12:00 PM","InThePast":true,"BeforeToday":true,"ProductionSeason":38955,"generalPrice":null,"memberPrice":null,"generalZonePrices":null,"memberZonePrices":null,"seats":93},"39384":{"Id":39384,"Description":"Rudolph the Red-Nosed Reindeer","PerfDate":{"date":"2023-11-21 00:00:00.000000","timezone_type":1,"timezone":"-05:00"},"PerfTS":1700578800,"DateTimeString":"November 21, 10:00 AM","InThePast":true,"BeforeToday":true,"ProductionSeason":38955,"generalPrice":null,"memberPrice":null,"generalZonePrices":null,"memberZonePrices":null,"seats":15},"39385":{"Id":39385,"Description":"Rudolph the Red-Nosed Reindeer","PerfDate":{"date":"2023-11-22 00:00:00.000000","timezone_type":1,"timezone":"-05:00"},"PerfTS":1700672400,"DateTimeString":"November 22, 12:00 PM","InThePast":true,"BeforeToday":true,"ProductionSeason":38955,"generalPrice":null,"memberPrice":null,"generalZonePrices":null,"memberZonePrices":null,"seats":146},"39386":{"Id":39386,"Description":"Rudolph the Red-Nosed Reindeer","PerfDate":{"date":"2023-11-22 00:00:00.000000","timezone_type":1,"timezone":"-05:00"},"PerfTS":1700679600,"DateTimeString":"November 22, 2:00 PM","InThePast":true,"BeforeToday":true,"ProductionSeason":38955,"generalPrice":null,"memberPrice":null,"generalZonePrices":null,"memberZonePrices":null,"seats":129},"39387":{"Id":39387,"Description":"Rudolph the Red-Nosed Reindeer","PerfDate":{"date":"2023-11-24 00:00:00.000000","timezone_type":1,"timezone":"-05:00"},"PerfTS":1700841600,"DateTimeString":"November 24, 11:00 AM","InThePast":true,"BeforeToday":true,"ProductionSeason":38955,"generalPrice":null,"memberPrice":null,"generalZonePrices":null,"memberZonePrices":null,"seats":2},"39388":{"Id":39388,"Description":"Rudolph the Red-Nosed Reindeer","PerfDate":{"date":"2023-11-24 00:00:00.000000","timezone_type":1,"timezone":"-05:00"},"PerfTS":1700848800,"DateTimeString":"November 24, 1:00 PM","InThePast":true,"BeforeToday":true,"ProductionSeason":38955,"generalPrice":null,"memberPrice":null,"generalZonePrices":null,"memberZonePrices":null,"seats":85},"39389":{"Id":39389,"Description":"Rudolph the Red-Nosed Reindeer","PerfDate":{"date":"2023-11-24 00:00:00.000000","timezone_type":1,"timezone":"-05:00"},"PerfTS":1700856000,"DateTimeString":"November 24, 3:00 PM","InThePast":true,"BeforeToday":true,"ProductionSeason":38955,"generalPrice":null,"memberPrice":null,"generalZonePrices":null,"memberZonePrices":null,"seats":83},"39390":{"Id":39390,"Description":"Rudolph the Red-Nosed Reindeer","PerfDate":{"date":"2023-11-28 00:00:00.000000","timezone_type":1,"timezone":"-05:00"},"PerfTS":1701189900,"DateTimeString":"November 28, 11:45 AM","InThePast":true,"BeforeToday":true,"ProductionSeason":38955,"generalPrice":null,"memberPrice":null,"generalZonePrices":null,"memberZonePrices":null,"seats":34},"39391":{"Id":39391,"Description":"Rudolph the Red-Nosed Reindeer","PerfDate":{"date":"2023-11-29 00:00:00.000000","timezone_type":1,"timezone":"-05:00"},"PerfTS":1701276300,"DateTimeString":"November 29, 11:45 AM","InThePast":true,"BeforeToday":true,"ProductionSeason":38955,"generalPrice":null,"memberPrice":null,"generalZonePrices":null,"memberZonePrices":null,"seats":48},"39392":{"Id":39392,"Description":"Rudolph the Red-Nosed Reindeer","PerfDate":{"date":"2023-11-30 00:00:00.000000","timezone_type":1,"timezone":"-05:00"},"PerfTS":1701362700,"DateTimeString":"November 30, 11:45 AM","InThePast":true,"BeforeToday":true,"ProductionSeason":38955,"generalPrice":null,"memberPrice":null,"generalZonePrices":null,"memberZonePrices":null,"seats":16},"39393":{"Id":39393,"Description":"Rudolph the Red-Nosed Reindeer","PerfDate":{"date":"2023-12-01 00:00:00.000000","timezone_type":1,"timezone":"-05:00"},"PerfTS":1701449100,"DateTimeString":"December 1, 11:45 AM","InThePast":true,"BeforeToday":true,"ProductionSeason":38955,"generalPrice":null,"memberPrice":null,"generalZonePrices":null,"memberZonePrices":null,"seats":6},"39394":{"Id":39394,"Description":"Rudolph the Red-Nosed Reindeer","PerfDate":{"date":"2023-12-19 00:00:00.000000","timezone_type":1,"timezone":"-05:00"},"PerfTS":1703005200,"DateTimeString":"December 19, 12:00 PM","InThePast":false,"BeforeToday":false,"ProductionSeason":38955,"generalPrice":36,"memberPrice":null,"generalZonePrices":{"31":36},"memberZonePrices":null,"seats":215},"39395":{"Id":39395,"Description":"Rudolph the Red-Nosed Reindeer","PerfDate":{"date":"2023-12-20 00:00:00.000000","timezone_type":1,"timezone":"-05:00"},"PerfTS":1703091600,"DateTimeString":"December 20, 12:00 PM","InThePast":false,"BeforeToday":false,"ProductionSeason":38955,"generalPrice":36,"memberPrice":null,"generalZonePrices":{"31":36},"memberZonePrices":null,"seats":196},"39396":{"Id":39396,"Description":"Rudolph the Red-Nosed Reindeer","PerfDate":{"date":"2023-12-21 00:00:00.000000","timezone_type":1,"timezone":"-05:00"},"PerfTS":1703178000,"DateTimeString":"December 21, 12:00 PM","InThePast":false,"BeforeToday":false,"ProductionSeason":38955,"generalPrice":36,"memberPrice":null,"generalZonePrices":{"31":36},"memberZonePrices":null,"seats":170},"39397":{"Id":39397,"Description":"Rudolph the Red-Nosed Reindeer","PerfDate":{"date":"2023-12-22 00:00:00.000000","timezone_type":1,"timezone":"-05:00"},"PerfTS":1703264400,"DateTimeString":"December 22, 12:00 PM","InThePast":false,"BeforeToday":false,"ProductionSeason":38955,"generalPrice":36,"memberPrice":null,"generalZonePrices":{"31":36},"memberZonePrices":null,"seats":197},"39398":{"Id":39398,"Description":"Rudolph the Red-Nosed Reindeer","PerfDate":{"date":"2023-12-26 00:00:00.000000","timezone_type":1,"timezone":"-05:00"},"PerfTS":1703610000,"DateTimeString":"December 26, 12:00 PM","InThePast":false,"BeforeToday":false,"ProductionSeason":38955,"generalPrice":30,"memberPrice":null,"generalZonePrices":{"31":30},"memberZonePrices":null,"seats":278},"39399":{"Id":39399,"Description":"Rudolph the Red-Nosed Reindeer","PerfDate":{"date":"2023-12-27 00:00:00.000000","timezone_type":1,"timezone":"-05:00"},"PerfTS":1703696400,"DateTimeString":"December 27, 12:00 PM","InThePast":false,"BeforeToday":false,"ProductionSeason":38955,"generalPrice":26,"memberPrice":null,"generalZonePrices":{"31":26},"memberZonePrices":null,"seats":254},"39400":{"Id":39400,"Description":"Rudolph the Red-Nosed Reindeer","PerfDate":{"date":"2023-12-28 00:00:00.000000","timezone_type":1,"timezone":"-05:00"},"PerfTS":1703782800,"DateTimeString":"December 28, 12:00 PM","InThePast":false,"BeforeToday":false,"ProductionSeason":38955,"generalPrice":26,"memberPrice":null,"generalZonePrices":{"31":26},"memberZonePrices":null,"seats":256},"39401":{"Id":39401,"Description":"Rudolph the Red-Nosed Reindeer","PerfDate":{"date":"2023-12-29 00:00:00.000000","timezone_type":1,"timezone":"-05:00"},"PerfTS":1703869200,"DateTimeString":"December 29, 12:00 PM","InThePast":false,"BeforeToday":false,"ProductionSeason":38955,"generalPrice":26,"memberPrice":null,"generalZonePrices":{"31":26},"memberZonePrices":null,"seats":261},"39402":{"Id":39402,"Description":"Rudolph the Red-Nosed Reindeer","PerfDate":{"date":"2023-12-19 00:00:00.000000","timezone_type":1,"timezone":"-05:00"},"PerfTS":1703012400,"DateTimeString":"December 19, 2:00 PM","InThePast":false,"BeforeToday":false,"ProductionSeason":38955,"generalPrice":36,"memberPrice":null,"generalZonePrices":{"31":36},"memberZonePrices":null,"seats":235},"39403":{"Id":39403,"Description":"Rudolph the Red-Nosed Reindeer","PerfDate":{"date":"2023-12-20 00:00:00.000000","timezone_type":1,"timezone":"-05:00"},"PerfTS":1703098800,"DateTimeString":"December 20, 2:00 PM","InThePast":false,"BeforeToday":false,"ProductionSeason":38955,"generalPrice":36,"memberPrice":null,"generalZonePrices":{"31":36},"memberZonePrices":null,"seats":208},"39404":{"Id":39404,"Description":"Rudolph the Red-Nosed Reindeer","PerfDate":{"date":"2023-12-26 00:00:00.000000","timezone_type":1,"timezone":"-05:00"},"PerfTS":1703617200,"DateTimeString":"December 26, 2:00 PM","InThePast":false,"BeforeToday":false,"ProductionSeason":38955,"generalPrice":30,"memberPrice":null,"generalZonePrices":{"31":30},"memberZonePrices":null,"seats":224},"39405":{"Id":39405,"Description":"Rudolph the Red-Nosed Reindeer","PerfDate":{"date":"2023-12-27 00:00:00.000000","timezone_type":1,"timezone":"-05:00"},"PerfTS":1703703600,"DateTimeString":"December 27, 2:00 PM","InThePast":false,"BeforeToday":false,"ProductionSeason":38955,"generalPrice":26,"memberPrice":null,"generalZonePrices":{"31":26},"memberZonePrices":null,"seats":269},"40187":{"Id":40187,"Description":"Rudolph the Red-Nosed Reindeer","PerfDate":{"date":"2023-11-08 00:00:00.000000","timezone_type":1,"timezone":"-05:00"},"PerfTS":1699461900,"DateTimeString":"November 8, 11:45 AM","InThePast":true,"BeforeToday":true,"ProductionSeason":38955,"generalPrice":null,"memberPrice":null,"generalZonePrices":null,"memberZonePrices":null,"seats":81},"40188":{"Id":40188,"Description":"Rudolph the Red-Nosed Reindeer","PerfDate":{"date":"2023-12-05 00:00:00.000000","timezone_type":1,"timezone":"-05:00"},"PerfTS":1701794700,"DateTimeString":"December 5, 11:45 AM","InThePast":false,"BeforeToday":false,"ProductionSeason":38955,"generalPrice":30,"memberPrice":null,"generalZonePrices":{"31":30},"memberZonePrices":null,"seats":39},"40189":{"Id":40189,"Description":"Rudolph the Red-Nosed Reindeer","PerfDate":{"date":"2023-12-06 00:00:00.000000","timezone_type":1,"timezone":"-05:00"},"PerfTS":1701881100,"DateTimeString":"December 6, 11:45 AM","InThePast":false,"BeforeToday":false,"ProductionSeason":38955,"generalPrice":30,"memberPrice":null,"generalZonePrices":{"31":30},"memberZonePrices":null,"seats":152},"40190":{"Id":40190,"Description":"Rudolph the Red-Nosed Reindeer","PerfDate":{"date":"2023-12-07 00:00:00.000000","timezone_type":1,"timezone":"-05:00"},"PerfTS":1701967500,"DateTimeString":"December 7, 11:45 AM","InThePast":false,"BeforeToday":false,"ProductionSeason":38955,"generalPrice":30,"memberPrice":null,"generalZonePrices":{"31":30},"memberZonePrices":null,"seats":0},"40191":{"Id":40191,"Description":"Rudolph the Red-Nosed Reindeer","PerfDate":{"date":"2023-12-08 00:00:00.000000","timezone_type":1,"timezone":"-05:00"},"PerfTS":1702053900,"DateTimeString":"December 8, 11:45 AM","InThePast":false,"BeforeToday":false,"ProductionSeason":38955,"generalPrice":30,"memberPrice":null,"generalZonePrices":{"31":30},"memberZonePrices":null,"seats":8},"40192":{"Id":40192,"Description":"Rudolph the Red-Nosed Reindeer","PerfDate":{"date":"2023-12-12 00:00:00.000000","timezone_type":1,"timezone":"-05:00"},"PerfTS":1702399500,"DateTimeString":"December 12, 11:45 AM","InThePast":false,"BeforeToday":false,"ProductionSeason":38955,"generalPrice":30,"memberPrice":null,"generalZonePrices":{"31":30},"memberZonePrices":null,"seats":26},"40193":{"Id":40193,"Description":"Rudolph the Red-Nosed Reindeer","PerfDate":{"date":"2023-12-13 00:00:00.000000","timezone_type":1,"timezone":"-05:00"},"PerfTS":1702485900,"DateTimeString":"December 13, 11:45 AM","InThePast":false,"BeforeToday":false,"ProductionSeason":38955,"generalPrice":30,"memberPrice":null,"generalZonePrices":{"31":30},"memberZonePrices":null,"seats":17},"40194":{"Id":40194,"Description":"Rudolph the Red-Nosed Reindeer","PerfDate":{"date":"2023-12-14 00:00:00.000000","timezone_type":1,"timezone":"-05:00"},"PerfTS":1702572300,"DateTimeString":"December 14, 11:45 AM","InThePast":false,"BeforeToday":false,"ProductionSeason":38955,"generalPrice":30,"memberPrice":null,"generalZonePrices":{"31":30},"memberZonePrices":null,"seats":72},"40195":{"Id":40195,"Description":"Rudolph the Red-Nosed Reindeer","PerfDate":{"date":"2023-12-15 00:00:00.000000","timezone_type":1,"timezone":"-05:00"},"PerfTS":1702658700,"DateTimeString":"December 15, 11:45 AM","InThePast":false,"BeforeToday":false,"ProductionSeason":38955,"generalPrice":30,"memberPrice":null,"generalZonePrices":{"31":30},"memberZonePrices":null,"seats":32}},"performanceDates":{"39015":1699419600,"39315":1699506000,"39316":1699592400,"39317":1700024400,"39318":1700110800,"39319":1700197200,"39320":1699506000,"39321":1699592400,"39322":1700024400,"39323":1700110800,"39324":1700197200,"39325":1699678800,"39326":1700283600,"39327":1700888400,"39328":1701493200,"39329":1702098000,"39330":1702702800,"39331":1703307600,"39332":1703912400,"39333":1699678800,"39334":1700283600,"39335":1700888400,"39336":1701493200,"39337":1702098000,"39338":1702702800,"39339":1703307600,"39340":1703912400,"39341":1699765200,"39342":1700370000,"39343":1700974800,"39344":1701579600,"39345":1702184400,"39346":1702789200,"39347":1703394000,"39348":1703998800,"39349":1699678800,"39350":1699765200,"39351":1700283600,"39352":1700370000,"39353":1700888400,"39354":1700974800,"39355":1701493200,"39356":1701579600,"39357":1702098000,"39358":1702184400,"39359":1702702800,"39360":1702789200,"39361":1701147600,"39362":1701234000,"39363":1701320400,"39364":1701406800,"39365":1701752400,"39366":1701838800,"39367":1701925200,"39368":1702011600,"39369":1702357200,"39370":1702443600,"39371":1702530000,"39372":1702616400,"39373":1702962000,"39374":1703048400,"39375":1703134800,"39376":1703221200,"39377":1703566800,"39378":1703653200,"39379":1703739600,"39380":1703826000,"39382":1700629200,"39383":1700542800,"39384":1700542800,"39385":1700629200,"39386":1700629200,"39387":1700802000,"39388":1700802000,"39389":1700802000,"39390":1701147600,"39391":1701234000,"39392":1701320400,"39393":1701406800,"39394":1702962000,"39395":1703048400,"39396":1703134800,"39397":1703221200,"39398":1703566800,"39399":1703653200,"39400":1703739600,"39401":1703826000,"39402":1702962000,"39403":1703048400,"39404":1703566800,"39405":1703653200,"40187":1699419600,"40188":1701752400,"40189":1701838800,"40190":1701925200,"40191":1702011600,"40192":1702357200,"40193":1702443600,"40194":1702530000,"40195":1702616400},"reducedPricePerfs":[],"sensoryFriendlyPerfs":["",""],"soldOutPerfs":[39361,39367,39371,39373,40190],"firstDate":1701788400,"urlOverride":""}
A Holiday Classic Returns to the Stage
Based on the classic television special and adapted by Jon Ludwig.
Rudolph soars back into town with this faithful adaptation of the beloved 1964 stop-motion animated special. Narrated by the delightful Sam the Snowman™, this celebrated holiday classic follows Rudolph and Hermey the Elf™, two misfits on the run. Along with their traveling companion Yukon Cornelius™, the unlikely friends set off on a merry and heart-warming adventure of acceptance and self-discovery, even as Bumble the Abominable Snow Monster™ fearsomely hunts the brave trio. 
Audiences go on a journey to fantastical locales including Santa's Workshop, the North Pole, and the enigmatic Island of Misfit Toys. Along the trip, everyone can enjoy live performances of all the festive songs of the season from the 1964 original.  This wonderful holiday adventure speaks to the misfit in all of us!
I can assure you that after one visit, seeing Rudolph at the Center for Puppetry Arts will become an annual tradition for you and the kids. -AJC.com
*Rudolph the Red-Nosed Reindeer and all elements © and ™ under license to Character Arts, LLC.
Are you booking for a group?
We recommend that you call our Ticket Sales Office (404-873-3391) for the quickest group booking. Our Ticket Sales office is open Tues-Sun.
Themes: Anti-bullying, Winter Holidays, Music
Puppetry Styles: Blacklight, Body, Rod, (with projections)
Location: Mainstage Theater
Pricing Information
Tickets Include Create-A-Puppet™ Workshop
Rudolph the Red-Nosed Reindeer ™ Shadow Puppet
Your All-Inclusive Performance ticket includes the show, admission to the Worlds of Puppetry Museum, and the Create-A-Puppet Workshop™. The puppet is based on the style of puppetry or character used in the production.
Visitors can create a Rudolph the Red-Nosed Reindeer ™ Shadow Puppet, inspired by the character from Rudolph the Red-Nosed Reindeer™.
Meet the Cast!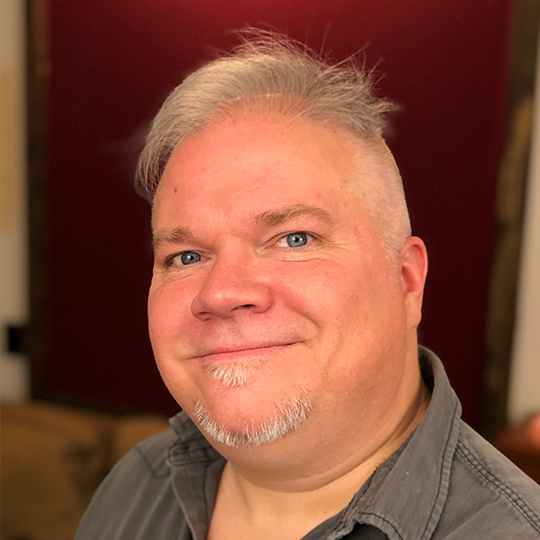 Dolph Amick
Artist-in-Residence | Puppeteer
DOLPH AMICK is an Atlanta actor, puppeteer, composer, and musician. He has appeared in numerous Center for Puppetry Arts shows, from Rudolph, the Red-Nosed Reindeer to Space! to Beauty and the Beast. Scores composed and performed by Dolph for the Center include Harold and the Purple Crayon; Pete the Cat; The Tortoise, the Hare & Other Aesop's Fables; Click, Clack, Moo: Cows That Type; and the Suzi Bass Award-winning shows Old MacDonald's Farm and Mother Goose. He is also the creator of The Raisin King, whose videos can be found on the Center for Puppetry Arts Facebook page. News about his latest music can be found online on Patreon (www.patreon.com/dolphamick). He sends his love and thanks to his indispensable son, Valentine.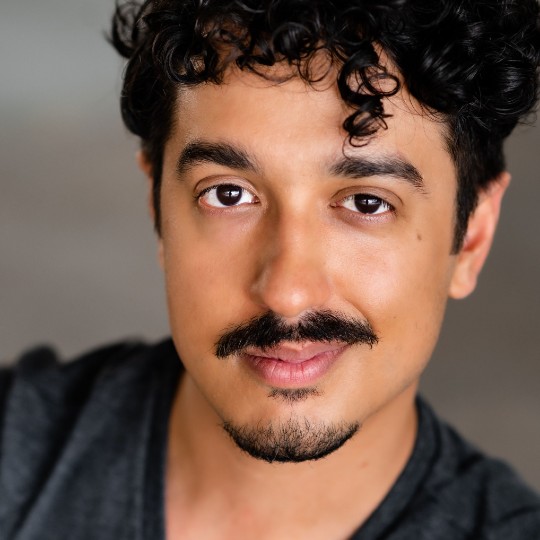 Nikolas Carleo
Puppeteer
NIKOLAS CARLEO is thrilled to return for another season with the Center for Puppetry Arts. He graduated from Columbus State University with a B.F.A in Theatrical Performance and has been pursuing acting in Georgia ever since. His most recent appearances were in Grease as the Teen Angel at the Springer Opera House and as a dinosaur puppeteer with Stone Mountain Park.
Evan Phillips
Artist-in-Residence | Puppeteer
EVAN PHILLIPS is a graduate of Michigan State University with a BFA in Theatre & an Alum of Aurora Theatre's 2019 Apprentice Company.  Evan is also an Associate Artist of the Sense-Ability Ensemble and is currently developing an original musical geared toward neurodiverse audiences. He is so excited to make his Center of Puppetry Arts debut! Evan has also performed at a variety of theatre companies including Aurora Theatre, Alliance Theatre, GET, Out Front Theatre, Herschend Family Entertainment & Working Title Playwrights. Lots of love to family & friends for all of their support. Sporadic updates at @evanhillphillips & www.evanhillphillips.com.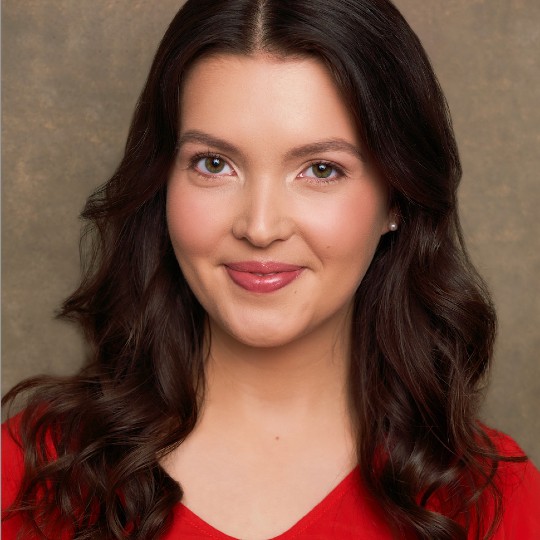 Isabel Hudson
Puppeteer
Isabel Hudson (she/her) is thrilled to be making her puppetry debut at the Center for Puppetry Arts. Recently, she has appeared in Matilda and A Christmas Carol at Woodstock Arts. Special thanks to the Rudolph team for all of their puppetry guidance and to her family for all of their love and support! IG: @isabel.m.hudson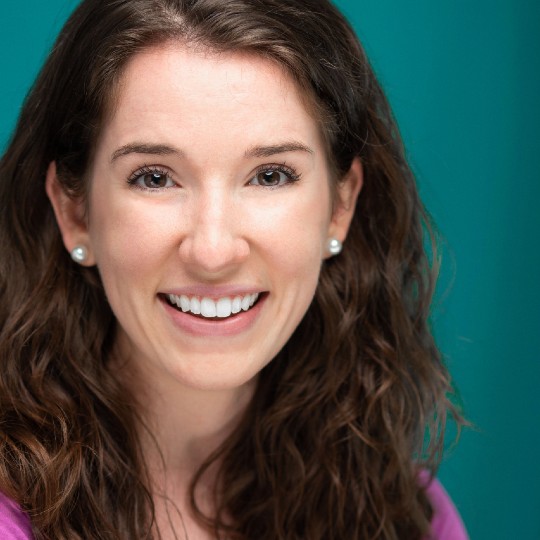 Anna Elizabeth Oakley
Puppeteer
Anna Elizabeth Oakley is a puppeteer, actor, and children's teaching artist based in Atlanta, GA. She is passionate about telling stories that cultivate and celebrate resilience in children. After being introduced to the Center for Puppetry Arts' stage as an XPT puppeteer, she is thrilled to return with the phenomenal ensemble of Rudolph! In addition to performing, Anna works as a Georgia Wolf Trap teaching artist, providing puppetry and drama arts integration training for pre-k and kindergarten teachers across the Atlanta Metro. Special thanks to her husband Frank, who kindly tolerates a home filled with puppets.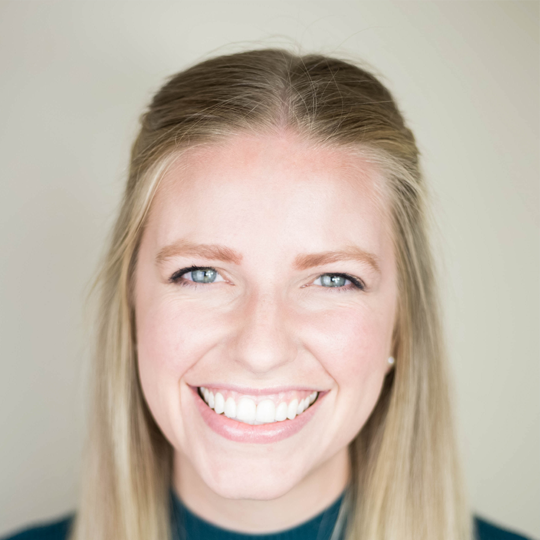 Sarah Beth Hester
Puppeteer
Sarah Beth "SB" Hester is a puppeteer, actor, and teaching artist based in Atlanta. Since graduating from the Atlanta Shakespeare Company's apprentice program in 2015, they have been an active member of the Atlanta theatrical community. Previously, you may have seen her as Clarice in the Center's annual production of "Rudolph the Red-Nosed Reindeer." Recent credits include Composer & Puppet Design, "The Mad Hatterpillar" (Synchronicity Theater's Stripped Bare); Benvolio, "Romeo & Juliet" (ASC); Cutie US, "Aesop's Fables" (CPA); Puppet Fabrication (Havoc Movement Company); National Puppetry Conference (Eugene O'Neill Theater Center). Up next, you can catch SB at the Mountainside Theatre in Cherokee, NC performing her original puppets in Havoc Movement Company's "Alice in Wonderland." Aside from the stage, Sarah Beth is releasing a debut solo album "I'm Fine" under the artist name EssBee. Check out the first singles and follow the journey at essbeemusic.com!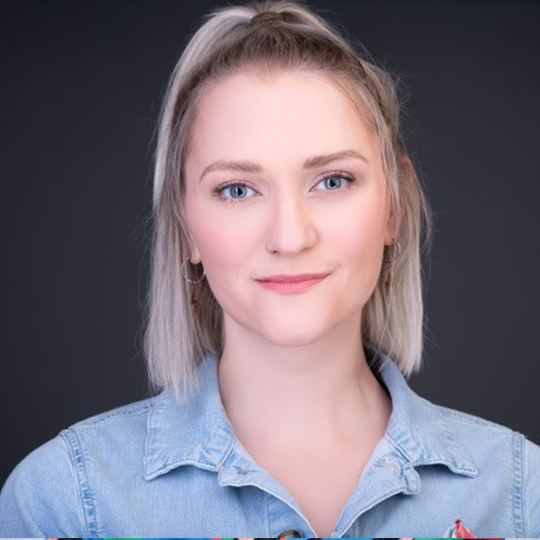 Kristin Storla
Puppeteer
KRISTIN STORLA is an Atlanta-based Actor and Fight and Intimacy Director. Previous CPA credits include Aesop's Fables, Peter Pan, and Rudolph the Red-Nosed Reindeer™. Her work has been seen at Actor's Express, Shakespeare Tavern, OnStage Atlanta, Havoc Movement Company, Capitol City Opera, Synchronicity, Out of Box, and more. You can also find her as a Culinary Storyteller with Atlanta Food Walks. Keep up with the shenanigans at www.KristinStorla.com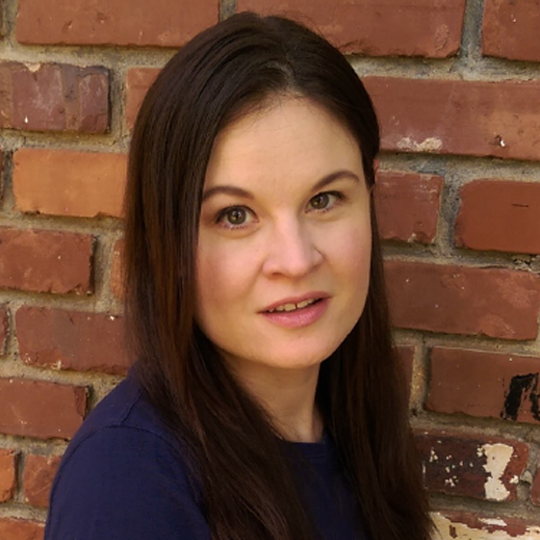 Amy Sweeney
Artist-in-Residence | Puppeteer
Amy Sweeney (Resident Artist/ Head Puppeteer) is a Suzi Bass Award winning performer and director at the Center for Puppetry Arts. She's performed in over fifty productions including Aanika's Elephants, Old MacDonald's Farm, Captain Healthy and Safety Dog, Charlotte's Web, Duke Ellington's Cat, The Ghastly Dreadfuls, Ugly Duckling, Little Pirate Mermaid, and Pete the Cat. She has also worked for Haverty Marionettes, Pinnochios Marionette Theater, and Walt Disney World. She is thrilled to be a part of such a talented team. Much gratitude to her hubby Tim. Thank you to her family for all their support, especially her littles Elora and Stella.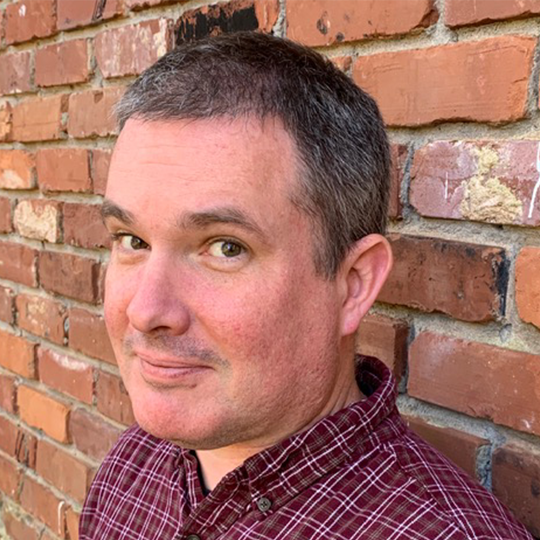 Tim Sweeney
Artist-in-Residence | Puppeteer
Tim Sweeney has appeared in over 50 productions at the Center over the last 24 years. He has also recently directed "Rudolph", "Charlotte's Web", and "Captain Healthy and Safety Dog". Special thanks to Amy Sweeney for being a great director and for marrying me.
ASL-Interpreted Performances Available!
RELATED RESOURCES:
Rudolph the Red-Nosed Reindeer™ Social Story
Learn more on how we've modified our production of Rudolph the Red-Nosed Reindeer™ for our ASD guests.


RELATED RESOURCES:
Rudolph the Red-Nosed Reindeer™ E-Reader Friendly Program
PDF E-Reader Friendly of Rudolph the Red-Nosed Reindeer Program
RELATED RESOURCES:
Rudolph the Red-Nosed Reindeer™ Educators Resource Guide
Curriculum-based Learning Themes Supported by Rudolph the Red-Nosed Reindeer ™ at the Center for Puppetry Arts.
Sponsored By