Puppet Shows
|
Ages 2-8
|
center
{"performances":{"36616":{"Id":36616,"Description":"The Tortoise Preview","PerfDate":{"date":"2022-08-10 00:00:00.000000","timezone_type":1,"timezone":"-04:00"},"PerfTS":1660140000,"DateTimeString":"August 10, 10:00 AM","InThePast":true,"BeforeToday":true,"ProductionSeason":36586,"generalPrice":null,"memberPrice":null,"generalZonePrices":null,"memberZonePrices":null,"seats":117},"36701":{"Id":36701,"Description":"The Tortoise Preview","PerfDate":{"date":"2022-08-10 00:00:00.000000","timezone_type":1,"timezone":"-04:00"},"PerfTS":1660147200,"DateTimeString":"August 10, 12:00 PM","InThePast":true,"BeforeToday":true,"ProductionSeason":36586,"generalPrice":null,"memberPrice":null,"generalZonePrices":null,"memberZonePrices":null,"seats":102},"36702":{"Id":36702,"Description":"The Tortoise Preview","PerfDate":{"date":"2022-08-11 00:00:00.000000","timezone_type":1,"timezone":"-04:00"},"PerfTS":1660226400,"DateTimeString":"August 11, 10:00 AM","InThePast":true,"BeforeToday":true,"ProductionSeason":36586,"generalPrice":null,"memberPrice":null,"generalZonePrices":null,"memberZonePrices":null,"seats":106},"36703":{"Id":36703,"Description":"The Tortoise Preview","PerfDate":{"date":"2022-08-11 00:00:00.000000","timezone_type":1,"timezone":"-04:00"},"PerfTS":1660233600,"DateTimeString":"August 11, 12:00 PM","InThePast":true,"BeforeToday":true,"ProductionSeason":36586,"generalPrice":null,"memberPrice":null,"generalZonePrices":null,"memberZonePrices":null,"seats":64},"36704":{"Id":36704,"Description":"The Tortoise, the Hare","PerfDate":{"date":"2022-08-12 00:00:00.000000","timezone_type":1,"timezone":"-04:00"},"PerfTS":1660312800,"DateTimeString":"August 12, 10:00 AM","InThePast":true,"BeforeToday":true,"ProductionSeason":36586,"generalPrice":null,"memberPrice":null,"generalZonePrices":null,"memberZonePrices":null,"seats":107},"36705":{"Id":36705,"Description":"The Tortoise, the Hare","PerfDate":{"date":"2022-08-19 00:00:00.000000","timezone_type":1,"timezone":"-04:00"},"PerfTS":1660917600,"DateTimeString":"August 19, 10:00 AM","InThePast":true,"BeforeToday":true,"ProductionSeason":36586,"generalPrice":null,"memberPrice":null,"generalZonePrices":null,"memberZonePrices":null,"seats":121},"36706":{"Id":36706,"Description":"The Tortoise, the Hare","PerfDate":{"date":"2022-08-26 00:00:00.000000","timezone_type":1,"timezone":"-04:00"},"PerfTS":1661522400,"DateTimeString":"August 26, 10:00 AM","InThePast":true,"BeforeToday":true,"ProductionSeason":36586,"generalPrice":null,"memberPrice":null,"generalZonePrices":null,"memberZonePrices":null,"seats":62},"36707":{"Id":36707,"Description":"The Tortoise, the Hare","PerfDate":{"date":"2022-09-02 00:00:00.000000","timezone_type":1,"timezone":"-04:00"},"PerfTS":1662127200,"DateTimeString":"September 2, 10:00 AM","InThePast":true,"BeforeToday":true,"ProductionSeason":36586,"generalPrice":null,"memberPrice":null,"generalZonePrices":null,"memberZonePrices":null,"seats":106},"36708":{"Id":36708,"Description":"The Tortoise, the Hare","PerfDate":{"date":"2022-09-09 00:00:00.000000","timezone_type":1,"timezone":"-04:00"},"PerfTS":1662732000,"DateTimeString":"September 9, 10:00 AM","InThePast":true,"BeforeToday":true,"ProductionSeason":36586,"generalPrice":null,"memberPrice":null,"generalZonePrices":null,"memberZonePrices":null,"seats":6},"36709":{"Id":36709,"Description":"The Tortoise, the Hare","PerfDate":{"date":"2022-09-16 00:00:00.000000","timezone_type":1,"timezone":"-04:00"},"PerfTS":1663336800,"DateTimeString":"September 16, 10:00 AM","InThePast":true,"BeforeToday":true,"ProductionSeason":36586,"generalPrice":null,"memberPrice":null,"generalZonePrices":null,"memberZonePrices":null,"seats":2},"36710":{"Id":36710,"Description":"The Tortoise, the Hare","PerfDate":{"date":"2022-08-12 00:00:00.000000","timezone_type":1,"timezone":"-04:00"},"PerfTS":1660320000,"DateTimeString":"August 12, 12:00 PM","InThePast":true,"BeforeToday":true,"ProductionSeason":36586,"generalPrice":null,"memberPrice":null,"generalZonePrices":null,"memberZonePrices":null,"seats":128},"36711":{"Id":36711,"Description":"The Tortoise, the Hare","PerfDate":{"date":"2022-08-19 00:00:00.000000","timezone_type":1,"timezone":"-04:00"},"PerfTS":1660924800,"DateTimeString":"August 19, 12:00 PM","InThePast":true,"BeforeToday":true,"ProductionSeason":36586,"generalPrice":null,"memberPrice":null,"generalZonePrices":null,"memberZonePrices":null,"seats":141},"36712":{"Id":36712,"Description":"The Tortoise, the Hare","PerfDate":{"date":"2022-08-26 00:00:00.000000","timezone_type":1,"timezone":"-04:00"},"PerfTS":1661529600,"DateTimeString":"August 26, 12:00 PM","InThePast":true,"BeforeToday":true,"ProductionSeason":36586,"generalPrice":null,"memberPrice":null,"generalZonePrices":null,"memberZonePrices":null,"seats":125},"36713":{"Id":36713,"Description":"The Tortoise, the Hare","PerfDate":{"date":"2022-09-02 00:00:00.000000","timezone_type":1,"timezone":"-04:00"},"PerfTS":1662134400,"DateTimeString":"September 2, 12:00 PM","InThePast":true,"BeforeToday":true,"ProductionSeason":36586,"generalPrice":null,"memberPrice":null,"generalZonePrices":null,"memberZonePrices":null,"seats":143},"36714":{"Id":36714,"Description":"The Tortoise, the Hare","PerfDate":{"date":"2022-09-09 00:00:00.000000","timezone_type":1,"timezone":"-04:00"},"PerfTS":1662739200,"DateTimeString":"September 9, 12:00 PM","InThePast":true,"BeforeToday":true,"ProductionSeason":36586,"generalPrice":null,"memberPrice":null,"generalZonePrices":null,"memberZonePrices":null,"seats":71},"36715":{"Id":36715,"Description":"The Tortoise, the Hare","PerfDate":{"date":"2022-09-16 00:00:00.000000","timezone_type":1,"timezone":"-04:00"},"PerfTS":1663344000,"DateTimeString":"September 16, 12:00 PM","InThePast":true,"BeforeToday":true,"ProductionSeason":36586,"generalPrice":null,"memberPrice":null,"generalZonePrices":null,"memberZonePrices":null,"seats":0},"36716":{"Id":36716,"Description":"The Tortoise, the Hare","PerfDate":{"date":"2022-08-13 00:00:00.000000","timezone_type":1,"timezone":"-04:00"},"PerfTS":1660402800,"DateTimeString":"August 13, 11:00 AM","InThePast":true,"BeforeToday":true,"ProductionSeason":36586,"generalPrice":null,"memberPrice":null,"generalZonePrices":null,"memberZonePrices":null,"seats":54},"36717":{"Id":36717,"Description":"The Tortoise, the Hare","PerfDate":{"date":"2022-08-20 00:00:00.000000","timezone_type":1,"timezone":"-04:00"},"PerfTS":1661007600,"DateTimeString":"August 20, 11:00 AM","InThePast":true,"BeforeToday":true,"ProductionSeason":36586,"generalPrice":null,"memberPrice":null,"generalZonePrices":null,"memberZonePrices":null,"seats":71},"36718":{"Id":36718,"Description":"The Tortoise, the Hare","PerfDate":{"date":"2022-08-27 00:00:00.000000","timezone_type":1,"timezone":"-04:00"},"PerfTS":1661612400,"DateTimeString":"August 27, 11:00 AM","InThePast":true,"BeforeToday":true,"ProductionSeason":36586,"generalPrice":null,"memberPrice":null,"generalZonePrices":null,"memberZonePrices":null,"seats":14},"36719":{"Id":36719,"Description":"The Tortoise, the Hare","PerfDate":{"date":"2022-09-03 00:00:00.000000","timezone_type":1,"timezone":"-04:00"},"PerfTS":1662217200,"DateTimeString":"September 3, 11:00 AM","InThePast":true,"BeforeToday":true,"ProductionSeason":36586,"generalPrice":null,"memberPrice":null,"generalZonePrices":null,"memberZonePrices":null,"seats":46},"36720":{"Id":36720,"Description":"The Tortoise, the Hare","PerfDate":{"date":"2022-09-10 00:00:00.000000","timezone_type":1,"timezone":"-04:00"},"PerfTS":1662822000,"DateTimeString":"September 10, 11:00 AM","InThePast":true,"BeforeToday":true,"ProductionSeason":36586,"generalPrice":null,"memberPrice":null,"generalZonePrices":null,"memberZonePrices":null,"seats":70},"36721":{"Id":36721,"Description":"The Tortoise, the Hare","PerfDate":{"date":"2022-09-17 00:00:00.000000","timezone_type":1,"timezone":"-04:00"},"PerfTS":1663426800,"DateTimeString":"September 17, 11:00 AM","InThePast":true,"BeforeToday":true,"ProductionSeason":36586,"generalPrice":null,"memberPrice":null,"generalZonePrices":null,"memberZonePrices":null,"seats":82},"36722":{"Id":36722,"Description":"The Tortoise, the Hare","PerfDate":{"date":"2022-08-13 00:00:00.000000","timezone_type":1,"timezone":"-04:00"},"PerfTS":1660410000,"DateTimeString":"August 13, 1:00 PM","InThePast":true,"BeforeToday":true,"ProductionSeason":36586,"generalPrice":null,"memberPrice":null,"generalZonePrices":null,"memberZonePrices":null,"seats":109},"36723":{"Id":36723,"Description":"The Tortoise, the Hare","PerfDate":{"date":"2022-08-14 00:00:00.000000","timezone_type":1,"timezone":"-04:00"},"PerfTS":1660496400,"DateTimeString":"August 14, 1:00 PM","InThePast":true,"BeforeToday":true,"ProductionSeason":36586,"generalPrice":null,"memberPrice":null,"generalZonePrices":null,"memberZonePrices":null,"seats":104},"36724":{"Id":36724,"Description":"The Tortoise, the Hare","PerfDate":{"date":"2022-08-20 00:00:00.000000","timezone_type":1,"timezone":"-04:00"},"PerfTS":1661014800,"DateTimeString":"August 20, 1:00 PM","InThePast":true,"BeforeToday":true,"ProductionSeason":36586,"generalPrice":null,"memberPrice":null,"generalZonePrices":null,"memberZonePrices":null,"seats":105},"36725":{"Id":36725,"Description":"The Tortoise, the Hare","PerfDate":{"date":"2022-08-21 00:00:00.000000","timezone_type":1,"timezone":"-04:00"},"PerfTS":1661101200,"DateTimeString":"August 21, 1:00 PM","InThePast":true,"BeforeToday":true,"ProductionSeason":36586,"generalPrice":null,"memberPrice":null,"generalZonePrices":null,"memberZonePrices":null,"seats":94},"36726":{"Id":36726,"Description":"The Tortoise, the Hare","PerfDate":{"date":"2022-08-27 00:00:00.000000","timezone_type":1,"timezone":"-04:00"},"PerfTS":1661619600,"DateTimeString":"August 27, 1:00 PM","InThePast":true,"BeforeToday":true,"ProductionSeason":36586,"generalPrice":null,"memberPrice":null,"generalZonePrices":null,"memberZonePrices":null,"seats":116},"36727":{"Id":36727,"Description":"The Tortoise, the Hare","PerfDate":{"date":"2022-08-28 00:00:00.000000","timezone_type":1,"timezone":"-04:00"},"PerfTS":1661706000,"DateTimeString":"August 28, 1:00 PM","InThePast":true,"BeforeToday":true,"ProductionSeason":36586,"generalPrice":null,"memberPrice":null,"generalZonePrices":null,"memberZonePrices":null,"seats":34},"36728":{"Id":36728,"Description":"The Tortoise, the Hare","PerfDate":{"date":"2022-09-03 00:00:00.000000","timezone_type":1,"timezone":"-04:00"},"PerfTS":1662224400,"DateTimeString":"September 3, 1:00 PM","InThePast":true,"BeforeToday":true,"ProductionSeason":36586,"generalPrice":null,"memberPrice":null,"generalZonePrices":null,"memberZonePrices":null,"seats":126},"36729":{"Id":36729,"Description":"The Tortoise, the Hare","PerfDate":{"date":"2022-09-04 00:00:00.000000","timezone_type":1,"timezone":"-04:00"},"PerfTS":1662310800,"DateTimeString":"September 4, 1:00 PM","InThePast":true,"BeforeToday":true,"ProductionSeason":36586,"generalPrice":null,"memberPrice":null,"generalZonePrices":null,"memberZonePrices":null,"seats":32},"36730":{"Id":36730,"Description":"The Tortoise, the Hare","PerfDate":{"date":"2022-09-10 00:00:00.000000","timezone_type":1,"timezone":"-04:00"},"PerfTS":1662829200,"DateTimeString":"September 10, 1:00 PM","InThePast":true,"BeforeToday":true,"ProductionSeason":36586,"generalPrice":null,"memberPrice":null,"generalZonePrices":null,"memberZonePrices":null,"seats":88},"36731":{"Id":36731,"Description":"The Tortoise, the Hare","PerfDate":{"date":"2022-09-11 00:00:00.000000","timezone_type":1,"timezone":"-04:00"},"PerfTS":1662915600,"DateTimeString":"September 11, 1:00 PM","InThePast":true,"BeforeToday":true,"ProductionSeason":36586,"generalPrice":null,"memberPrice":null,"generalZonePrices":null,"memberZonePrices":null,"seats":116},"36732":{"Id":36732,"Description":"The Tortoise, the Hare","PerfDate":{"date":"2022-09-17 00:00:00.000000","timezone_type":1,"timezone":"-04:00"},"PerfTS":1663434000,"DateTimeString":"September 17, 1:00 PM","InThePast":true,"BeforeToday":true,"ProductionSeason":36586,"generalPrice":null,"memberPrice":null,"generalZonePrices":null,"memberZonePrices":null,"seats":134},"36733":{"Id":36733,"Description":"The Tortoise, the Hare","PerfDate":{"date":"2022-09-18 00:00:00.000000","timezone_type":1,"timezone":"-04:00"},"PerfTS":1663520400,"DateTimeString":"September 18, 1:00 PM","InThePast":true,"BeforeToday":true,"ProductionSeason":36586,"generalPrice":null,"memberPrice":null,"generalZonePrices":null,"memberZonePrices":null,"seats":90},"36734":{"Id":36734,"Description":"The Tortoise, the Hare","PerfDate":{"date":"2022-08-13 00:00:00.000000","timezone_type":1,"timezone":"-04:00"},"PerfTS":1660417200,"DateTimeString":"August 13, 3:00 PM","InThePast":true,"BeforeToday":true,"ProductionSeason":36586,"generalPrice":null,"memberPrice":null,"generalZonePrices":null,"memberZonePrices":null,"seats":117},"36735":{"Id":36735,"Description":"The Tortoise, the Hare","PerfDate":{"date":"2022-08-14 00:00:00.000000","timezone_type":1,"timezone":"-04:00"},"PerfTS":1660503600,"DateTimeString":"August 14, 3:00 PM","InThePast":true,"BeforeToday":true,"ProductionSeason":36586,"generalPrice":null,"memberPrice":null,"generalZonePrices":null,"memberZonePrices":null,"seats":143},"36736":{"Id":36736,"Description":"The Tortoise, the Hare","PerfDate":{"date":"2022-08-20 00:00:00.000000","timezone_type":1,"timezone":"-04:00"},"PerfTS":1661022000,"DateTimeString":"August 20, 3:00 PM","InThePast":true,"BeforeToday":true,"ProductionSeason":36586,"generalPrice":null,"memberPrice":null,"generalZonePrices":null,"memberZonePrices":null,"seats":86},"36737":{"Id":36737,"Description":"The Tortoise, the Hare","PerfDate":{"date":"2022-08-21 00:00:00.000000","timezone_type":1,"timezone":"-04:00"},"PerfTS":1661108400,"DateTimeString":"August 21, 3:00 PM","InThePast":true,"BeforeToday":true,"ProductionSeason":36586,"generalPrice":null,"memberPrice":null,"generalZonePrices":null,"memberZonePrices":null,"seats":106},"36738":{"Id":36738,"Description":"The Tortoise, the Hare","PerfDate":{"date":"2022-08-27 00:00:00.000000","timezone_type":1,"timezone":"-04:00"},"PerfTS":1661626800,"DateTimeString":"August 27, 3:00 PM","InThePast":true,"BeforeToday":true,"ProductionSeason":36586,"generalPrice":null,"memberPrice":null,"generalZonePrices":null,"memberZonePrices":null,"seats":134},"36739":{"Id":36739,"Description":"The Tortoise, the Hare","PerfDate":{"date":"2022-08-28 00:00:00.000000","timezone_type":1,"timezone":"-04:00"},"PerfTS":1661713200,"DateTimeString":"August 28, 3:00 PM","InThePast":true,"BeforeToday":true,"ProductionSeason":36586,"generalPrice":null,"memberPrice":null,"generalZonePrices":null,"memberZonePrices":null,"seats":52},"36740":{"Id":36740,"Description":"The Tortoise, the Hare","PerfDate":{"date":"2022-09-03 00:00:00.000000","timezone_type":1,"timezone":"-04:00"},"PerfTS":1662231600,"DateTimeString":"September 3, 3:00 PM","InThePast":true,"BeforeToday":true,"ProductionSeason":36586,"generalPrice":null,"memberPrice":null,"generalZonePrices":null,"memberZonePrices":null,"seats":77},"36741":{"Id":36741,"Description":"The Tortoise, the Hare","PerfDate":{"date":"2022-09-04 00:00:00.000000","timezone_type":1,"timezone":"-04:00"},"PerfTS":1662318000,"DateTimeString":"September 4, 3:00 PM","InThePast":true,"BeforeToday":true,"ProductionSeason":36586,"generalPrice":null,"memberPrice":null,"generalZonePrices":null,"memberZonePrices":null,"seats":97},"36742":{"Id":36742,"Description":"The Tortoise, the Hare","PerfDate":{"date":"2022-09-10 00:00:00.000000","timezone_type":1,"timezone":"-04:00"},"PerfTS":1662836400,"DateTimeString":"September 10, 3:00 PM","InThePast":true,"BeforeToday":true,"ProductionSeason":36586,"generalPrice":null,"memberPrice":null,"generalZonePrices":null,"memberZonePrices":null,"seats":103},"36743":{"Id":36743,"Description":"The Tortoise, the Hare","PerfDate":{"date":"2022-09-11 00:00:00.000000","timezone_type":1,"timezone":"-04:00"},"PerfTS":1662922800,"DateTimeString":"September 11, 3:00 PM","InThePast":true,"BeforeToday":true,"ProductionSeason":36586,"generalPrice":null,"memberPrice":null,"generalZonePrices":null,"memberZonePrices":null,"seats":100},"36744":{"Id":36744,"Description":"The Tortoise, the Hare","PerfDate":{"date":"2022-09-17 00:00:00.000000","timezone_type":1,"timezone":"-04:00"},"PerfTS":1663441200,"DateTimeString":"September 17, 3:00 PM","InThePast":true,"BeforeToday":true,"ProductionSeason":36586,"generalPrice":null,"memberPrice":null,"generalZonePrices":null,"memberZonePrices":null,"seats":88},"36745":{"Id":36745,"Description":"The Tortoise, the Hare","PerfDate":{"date":"2022-09-18 00:00:00.000000","timezone_type":1,"timezone":"-04:00"},"PerfTS":1663527600,"DateTimeString":"September 18, 3:00 PM","InThePast":true,"BeforeToday":true,"ProductionSeason":36586,"generalPrice":null,"memberPrice":null,"generalZonePrices":null,"memberZonePrices":null,"seats":109},"37595":{"Id":37595,"Description":"The Tortoise, the Hare","PerfDate":{"date":"2022-08-18 00:00:00.000000","timezone_type":1,"timezone":"-04:00"},"PerfTS":1660831200,"DateTimeString":"August 18, 10:00 AM","InThePast":true,"BeforeToday":true,"ProductionSeason":36586,"generalPrice":null,"memberPrice":null,"generalZonePrices":null,"memberZonePrices":null,"seats":136},"37596":{"Id":37596,"Description":"The Tortoise, the Hare","PerfDate":{"date":"2022-08-25 00:00:00.000000","timezone_type":1,"timezone":"-04:00"},"PerfTS":1661436000,"DateTimeString":"August 25, 10:00 AM","InThePast":true,"BeforeToday":true,"ProductionSeason":36586,"generalPrice":null,"memberPrice":null,"generalZonePrices":null,"memberZonePrices":null,"seats":130},"37597":{"Id":37597,"Description":"The Tortoise, the Hare","PerfDate":{"date":"2022-09-01 00:00:00.000000","timezone_type":1,"timezone":"-04:00"},"PerfTS":1662040800,"DateTimeString":"September 1, 10:00 AM","InThePast":true,"BeforeToday":true,"ProductionSeason":36586,"generalPrice":null,"memberPrice":null,"generalZonePrices":null,"memberZonePrices":null,"seats":144},"37598":{"Id":37598,"Description":"The Tortoise, the Hare","PerfDate":{"date":"2022-09-08 00:00:00.000000","timezone_type":1,"timezone":"-04:00"},"PerfTS":1662645600,"DateTimeString":"September 8, 10:00 AM","InThePast":true,"BeforeToday":true,"ProductionSeason":36586,"generalPrice":null,"memberPrice":null,"generalZonePrices":null,"memberZonePrices":null,"seats":0},"37599":{"Id":37599,"Description":"The Tortoise, the Hare","PerfDate":{"date":"2022-09-15 00:00:00.000000","timezone_type":1,"timezone":"-04:00"},"PerfTS":1663250400,"DateTimeString":"September 15, 10:00 AM","InThePast":true,"BeforeToday":true,"ProductionSeason":36586,"generalPrice":null,"memberPrice":null,"generalZonePrices":null,"memberZonePrices":null,"seats":0},"37600":{"Id":37600,"Description":"The Tortoise, the Hare","PerfDate":{"date":"2022-08-18 00:00:00.000000","timezone_type":1,"timezone":"-04:00"},"PerfTS":1660838400,"DateTimeString":"August 18, 12:00 PM","InThePast":true,"BeforeToday":true,"ProductionSeason":36586,"generalPrice":null,"memberPrice":null,"generalZonePrices":null,"memberZonePrices":null,"seats":127},"37601":{"Id":37601,"Description":"The Tortoise, the Hare","PerfDate":{"date":"2022-08-25 00:00:00.000000","timezone_type":1,"timezone":"-04:00"},"PerfTS":1661443200,"DateTimeString":"August 25, 12:00 PM","InThePast":true,"BeforeToday":true,"ProductionSeason":36586,"generalPrice":null,"memberPrice":null,"generalZonePrices":null,"memberZonePrices":null,"seats":133},"37602":{"Id":37602,"Description":"The Tortoise, the Hare","PerfDate":{"date":"2022-09-01 00:00:00.000000","timezone_type":1,"timezone":"-04:00"},"PerfTS":1662048000,"DateTimeString":"September 1, 12:00 PM","InThePast":true,"BeforeToday":true,"ProductionSeason":36586,"generalPrice":null,"memberPrice":null,"generalZonePrices":null,"memberZonePrices":null,"seats":144},"37603":{"Id":37603,"Description":"The Tortoise, the Hare","PerfDate":{"date":"2022-09-08 00:00:00.000000","timezone_type":1,"timezone":"-04:00"},"PerfTS":1662652800,"DateTimeString":"September 8, 12:00 PM","InThePast":true,"BeforeToday":true,"ProductionSeason":36586,"generalPrice":null,"memberPrice":null,"generalZonePrices":null,"memberZonePrices":null,"seats":10},"37604":{"Id":37604,"Description":"The Tortoise, the Hare","PerfDate":{"date":"2022-09-15 00:00:00.000000","timezone_type":1,"timezone":"-04:00"},"PerfTS":1663257600,"DateTimeString":"September 15, 12:00 PM","InThePast":true,"BeforeToday":true,"ProductionSeason":36586,"generalPrice":null,"memberPrice":null,"generalZonePrices":null,"memberZonePrices":null,"seats":7},"38272":{"Id":38272,"Description":"The Tortoise, the Hare","PerfDate":{"date":"2022-09-07 00:00:00.000000","timezone_type":1,"timezone":"-04:00"},"PerfTS":1662559200,"DateTimeString":"September 7, 10:00 AM","InThePast":true,"BeforeToday":true,"ProductionSeason":36586,"generalPrice":null,"memberPrice":null,"generalZonePrices":null,"memberZonePrices":null,"seats":25},"38273":{"Id":38273,"Description":"The Tortoise, the Hare","PerfDate":{"date":"2022-09-14 00:00:00.000000","timezone_type":1,"timezone":"-04:00"},"PerfTS":1663164000,"DateTimeString":"September 14, 10:00 AM","InThePast":true,"BeforeToday":true,"ProductionSeason":36586,"generalPrice":null,"memberPrice":null,"generalZonePrices":null,"memberZonePrices":null,"seats":37},"38274":{"Id":38274,"Description":"The Tortoise, the Hare","PerfDate":{"date":"2022-09-07 00:00:00.000000","timezone_type":1,"timezone":"-04:00"},"PerfTS":1662566400,"DateTimeString":"September 7, 12:00 PM","InThePast":true,"BeforeToday":true,"ProductionSeason":36586,"generalPrice":null,"memberPrice":null,"generalZonePrices":null,"memberZonePrices":null,"seats":13},"38275":{"Id":38275,"Description":"The Tortoise, the Hare","PerfDate":{"date":"2022-09-14 00:00:00.000000","timezone_type":1,"timezone":"-04:00"},"PerfTS":1663171200,"DateTimeString":"September 14, 12:00 PM","InThePast":true,"BeforeToday":true,"ProductionSeason":36586,"generalPrice":null,"memberPrice":null,"generalZonePrices":null,"memberZonePrices":null,"seats":61}},"performanceDates":{"36616":1660104000,"36701":1660104000,"36702":1660190400,"36703":1660190400,"36704":1660276800,"36705":1660881600,"36706":1661486400,"36707":1662091200,"36708":1662696000,"36709":1663300800,"36710":1660276800,"36711":1660881600,"36712":1661486400,"36713":1662091200,"36714":1662696000,"36715":1663300800,"36716":1660363200,"36717":1660968000,"36718":1661572800,"36719":1662177600,"36720":1662782400,"36721":1663387200,"36722":1660363200,"36723":1660449600,"36724":1660968000,"36725":1661054400,"36726":1661572800,"36727":1661659200,"36728":1662177600,"36729":1662264000,"36730":1662782400,"36731":1662868800,"36732":1663387200,"36733":1663473600,"36734":1660363200,"36735":1660449600,"36736":1660968000,"36737":1661054400,"36738":1661572800,"36739":1661659200,"36740":1662177600,"36741":1662264000,"36742":1662782400,"36743":1662868800,"36744":1663387200,"36745":1663473600,"37595":1660795200,"37596":1661400000,"37597":1662004800,"37598":1662609600,"37599":1663214400,"37600":1660795200,"37601":1661400000,"37602":1662004800,"37603":1662609600,"37604":1663214400,"38272":1662523200,"38273":1663128000,"38274":1662523200,"38275":1663128000},"reducedPricePerfs":[],"sensoryFriendlyPerfs":[],"soldOutPerfs":[36715,37598,37599],"firstDate":null,"urlOverride":""}
Theater for the Very Young!
Come one, come all! Aesop's circus is in town and the animals are ready to take the stage. This cheerful, interactive production was created and designed specifically for very young audiences. An acrobatic crane, a dancing full-body puppet lion, the Tortoise & the Hare and other favorites from Aesop's fantastic fables are all part of this colorful, musical production.
Puppetry, singing, dancing and circus acts are all part of our production of the most famous of Aesop's fables including:
The Lion and Mouse
The Country Mouse and City Mouse
The Fox and Crane
The Ant and Grasshopper
The Tortoise and Hare
Themes: Classic fables, animals, story adaptation
Puppetry Styles: Body, Glove, Rod, Shadow
Create-A-Puppet Workshop™: Happy Hare Tabletop Puppet


One Ticket = Three Activities
Your performance ticket includes the show, admission to the Worlds of Puppetry Museum and a Create-A-Puppet™ Workshop. The puppet is based on the style of puppetry or character used in the production.
For The Tortoise, the Hare & Other Aesop's Fables visitors will create a Happy Hare Tabletop Puppet.
---
Meet the Artists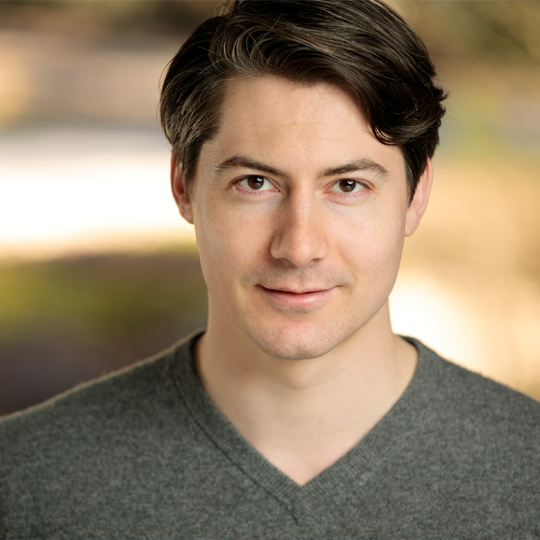 Matt Baum
Performer
Matt's been acting professionally in Atlanta for 10 years. And healthcare clowning with Humorology Atlanta for the past three. Most days you can spot him strolling in the park, singing in stairwells, or downing cookies by the sleeve.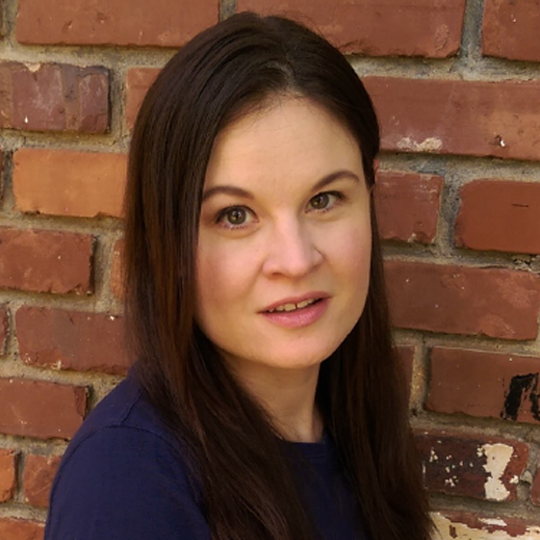 Amy Sweeney
Puppeteer
Amy Sweeney (Resident Artist/ Head Puppeteer) is a Suzi Bass Award winning performer and director at the Center for Puppetry Arts. She's performed in over fifty productions including Old MacDonald's Farm, Captain Healthy and Safety Dog, Charlotte's Web, Duke Ellington's Cat, Rudolph the Red-nosed Reindeer, Ugly Duckling, Little Pirate Mermaid, and Pete the Cat. She has also worked for Haverty Marionettes, Pinnochios Marionette Theater, and Walt Disney World. She is thrilled to be a part of such a talented herd. Thank you to her family for all their support, especially her littles Elora and Stella.
---
Are you booking a group?
While we recommend that you call our Ticker Sales Office (404-873-3391) for the quickest group booking, you can begin the process by clicking the button below. Our Ticket Sates office is open Tues-Sun.