Puppet Shows
|
Ages 2-8
|
center
{"performances":{"34863":{"Id":34863,"Description":"The Ugly Duckling","PerfDate":{"date":"2021-06-17 00:00:00.000000","timezone_type":1,"timezone":"-04:00"},"PerfTS":1623938400,"DateTimeString":"June 17, 10:00 AM","InThePast":true,"BeforeToday":true,"ProductionSeason":34697,"generalPrice":null,"memberPrice":null,"generalZonePrices":null,"memberZonePrices":null,"seats":2},"34864":{"Id":34864,"Description":"The Ugly Duckling","PerfDate":{"date":"2021-06-18 00:00:00.000000","timezone_type":1,"timezone":"-04:00"},"PerfTS":1624024800,"DateTimeString":"June 18, 10:00 AM","InThePast":true,"BeforeToday":true,"ProductionSeason":34697,"generalPrice":null,"memberPrice":null,"generalZonePrices":null,"memberZonePrices":null,"seats":28},"34866":{"Id":34866,"Description":"The Ugly Duckling","PerfDate":{"date":"2021-06-25 00:00:00.000000","timezone_type":1,"timezone":"-04:00"},"PerfTS":1624629600,"DateTimeString":"June 25, 10:00 AM","InThePast":true,"BeforeToday":true,"ProductionSeason":34697,"generalPrice":null,"memberPrice":null,"generalZonePrices":null,"memberZonePrices":null,"seats":20},"34868":{"Id":34868,"Description":"The Ugly Duckling","PerfDate":{"date":"2021-07-02 00:00:00.000000","timezone_type":1,"timezone":"-04:00"},"PerfTS":1625234400,"DateTimeString":"July 2, 10:00 AM","InThePast":true,"BeforeToday":true,"ProductionSeason":34697,"generalPrice":null,"memberPrice":null,"generalZonePrices":null,"memberZonePrices":null,"seats":18},"34870":{"Id":34870,"Description":"The Ugly Duckling","PerfDate":{"date":"2021-07-09 00:00:00.000000","timezone_type":1,"timezone":"-04:00"},"PerfTS":1625839200,"DateTimeString":"July 9, 10:00 AM","InThePast":true,"BeforeToday":true,"ProductionSeason":34697,"generalPrice":null,"memberPrice":null,"generalZonePrices":null,"memberZonePrices":null,"seats":0},"34872":{"Id":34872,"Description":"The Ugly Duckling","PerfDate":{"date":"2021-07-16 00:00:00.000000","timezone_type":1,"timezone":"-04:00"},"PerfTS":1626444000,"DateTimeString":"July 16, 10:00 AM","InThePast":true,"BeforeToday":true,"ProductionSeason":34697,"generalPrice":null,"memberPrice":null,"generalZonePrices":null,"memberZonePrices":null,"seats":44},"34874":{"Id":34874,"Description":"The Ugly Duckling","PerfDate":{"date":"2021-07-23 00:00:00.000000","timezone_type":1,"timezone":"-04:00"},"PerfTS":1627048800,"DateTimeString":"July 23, 10:00 AM","InThePast":true,"BeforeToday":true,"ProductionSeason":34697,"generalPrice":null,"memberPrice":null,"generalZonePrices":null,"memberZonePrices":null,"seats":36},"34875":{"Id":34875,"Description":"The Ugly Duckling","PerfDate":{"date":"2021-06-17 00:00:00.000000","timezone_type":1,"timezone":"-04:00"},"PerfTS":1623945600,"DateTimeString":"June 17, 12:00 PM","InThePast":true,"BeforeToday":true,"ProductionSeason":34697,"generalPrice":null,"memberPrice":null,"generalZonePrices":null,"memberZonePrices":null,"seats":28},"34876":{"Id":34876,"Description":"The Ugly Duckling","PerfDate":{"date":"2021-06-18 00:00:00.000000","timezone_type":1,"timezone":"-04:00"},"PerfTS":1624032000,"DateTimeString":"June 18, 12:00 PM","InThePast":true,"BeforeToday":true,"ProductionSeason":34697,"generalPrice":null,"memberPrice":null,"generalZonePrices":null,"memberZonePrices":null,"seats":3},"34878":{"Id":34878,"Description":"The Ugly Duckling","PerfDate":{"date":"2021-06-25 00:00:00.000000","timezone_type":1,"timezone":"-04:00"},"PerfTS":1624636800,"DateTimeString":"June 25, 12:00 PM","InThePast":true,"BeforeToday":true,"ProductionSeason":34697,"generalPrice":null,"memberPrice":null,"generalZonePrices":null,"memberZonePrices":null,"seats":1},"34880":{"Id":34880,"Description":"The Ugly Duckling","PerfDate":{"date":"2021-07-02 00:00:00.000000","timezone_type":1,"timezone":"-04:00"},"PerfTS":1625241600,"DateTimeString":"July 2, 12:00 PM","InThePast":true,"BeforeToday":true,"ProductionSeason":34697,"generalPrice":null,"memberPrice":null,"generalZonePrices":null,"memberZonePrices":null,"seats":42},"34882":{"Id":34882,"Description":"The Ugly Duckling","PerfDate":{"date":"2021-07-09 00:00:00.000000","timezone_type":1,"timezone":"-04:00"},"PerfTS":1625846400,"DateTimeString":"July 9, 12:00 PM","InThePast":true,"BeforeToday":true,"ProductionSeason":34697,"generalPrice":null,"memberPrice":null,"generalZonePrices":null,"memberZonePrices":null,"seats":0},"34884":{"Id":34884,"Description":"The Ugly Duckling","PerfDate":{"date":"2021-07-16 00:00:00.000000","timezone_type":1,"timezone":"-04:00"},"PerfTS":1626451200,"DateTimeString":"July 16, 12:00 PM","InThePast":true,"BeforeToday":true,"ProductionSeason":34697,"generalPrice":null,"memberPrice":null,"generalZonePrices":null,"memberZonePrices":null,"seats":4},"34886":{"Id":34886,"Description":"The Ugly Duckling","PerfDate":{"date":"2021-07-23 00:00:00.000000","timezone_type":1,"timezone":"-04:00"},"PerfTS":1627056000,"DateTimeString":"July 23, 12:00 PM","InThePast":true,"BeforeToday":true,"ProductionSeason":34697,"generalPrice":null,"memberPrice":null,"generalZonePrices":null,"memberZonePrices":null,"seats":7},"34887":{"Id":34887,"Description":"The Ugly Duckling","PerfDate":{"date":"2021-06-19 00:00:00.000000","timezone_type":1,"timezone":"-04:00"},"PerfTS":1624114800,"DateTimeString":"June 19, 11:00 AM","InThePast":true,"BeforeToday":true,"ProductionSeason":34697,"generalPrice":null,"memberPrice":null,"generalZonePrices":null,"memberZonePrices":null,"seats":21},"34888":{"Id":34888,"Description":"The Ugly Duckling","PerfDate":{"date":"2021-06-26 00:00:00.000000","timezone_type":1,"timezone":"-04:00"},"PerfTS":1624719600,"DateTimeString":"June 26, 11:00 AM","InThePast":true,"BeforeToday":true,"ProductionSeason":34697,"generalPrice":null,"memberPrice":null,"generalZonePrices":null,"memberZonePrices":null,"seats":37},"34889":{"Id":34889,"Description":"The Ugly Duckling","PerfDate":{"date":"2021-07-03 00:00:00.000000","timezone_type":1,"timezone":"-04:00"},"PerfTS":1625324400,"DateTimeString":"July 3, 11:00 AM","InThePast":true,"BeforeToday":true,"ProductionSeason":34697,"generalPrice":null,"memberPrice":null,"generalZonePrices":null,"memberZonePrices":null,"seats":52},"34890":{"Id":34890,"Description":"The Ugly Duckling","PerfDate":{"date":"2021-07-10 00:00:00.000000","timezone_type":1,"timezone":"-04:00"},"PerfTS":1625929200,"DateTimeString":"July 10, 11:00 AM","InThePast":true,"BeforeToday":true,"ProductionSeason":34697,"generalPrice":null,"memberPrice":null,"generalZonePrices":null,"memberZonePrices":null,"seats":34},"34891":{"Id":34891,"Description":"The Ugly Duckling","PerfDate":{"date":"2021-07-17 00:00:00.000000","timezone_type":1,"timezone":"-04:00"},"PerfTS":1626534000,"DateTimeString":"July 17, 11:00 AM","InThePast":true,"BeforeToday":true,"ProductionSeason":34697,"generalPrice":null,"memberPrice":null,"generalZonePrices":null,"memberZonePrices":null,"seats":37},"34892":{"Id":34892,"Description":"The Ugly Duckling","PerfDate":{"date":"2021-07-24 00:00:00.000000","timezone_type":1,"timezone":"-04:00"},"PerfTS":1627138800,"DateTimeString":"July 24, 11:00 AM","InThePast":true,"BeforeToday":true,"ProductionSeason":34697,"generalPrice":null,"memberPrice":null,"generalZonePrices":null,"memberZonePrices":null,"seats":28},"34893":{"Id":34893,"Description":"The Ugly Duckling","PerfDate":{"date":"2021-06-19 00:00:00.000000","timezone_type":1,"timezone":"-04:00"},"PerfTS":1624122000,"DateTimeString":"June 19, 1:00 PM","InThePast":true,"BeforeToday":true,"ProductionSeason":34697,"generalPrice":null,"memberPrice":null,"generalZonePrices":null,"memberZonePrices":null,"seats":19},"34894":{"Id":34894,"Description":"The Ugly Duckling","PerfDate":{"date":"2021-06-20 00:00:00.000000","timezone_type":1,"timezone":"-04:00"},"PerfTS":1624208400,"DateTimeString":"June 20, 1:00 PM","InThePast":true,"BeforeToday":true,"ProductionSeason":34697,"generalPrice":null,"memberPrice":null,"generalZonePrices":null,"memberZonePrices":null,"seats":2},"34895":{"Id":34895,"Description":"The Ugly Duckling","PerfDate":{"date":"2021-06-26 00:00:00.000000","timezone_type":1,"timezone":"-04:00"},"PerfTS":1624726800,"DateTimeString":"June 26, 1:00 PM","InThePast":true,"BeforeToday":true,"ProductionSeason":34697,"generalPrice":null,"memberPrice":null,"generalZonePrices":null,"memberZonePrices":null,"seats":46},"34896":{"Id":34896,"Description":"The Ugly Duckling","PerfDate":{"date":"2021-06-27 00:00:00.000000","timezone_type":1,"timezone":"-04:00"},"PerfTS":1624813200,"DateTimeString":"June 27, 1:00 PM","InThePast":true,"BeforeToday":true,"ProductionSeason":34697,"generalPrice":null,"memberPrice":null,"generalZonePrices":null,"memberZonePrices":null,"seats":33},"34897":{"Id":34897,"Description":"The Ugly Duckling","PerfDate":{"date":"2021-07-03 00:00:00.000000","timezone_type":1,"timezone":"-04:00"},"PerfTS":1625331600,"DateTimeString":"July 3, 1:00 PM","InThePast":true,"BeforeToday":true,"ProductionSeason":34697,"generalPrice":null,"memberPrice":null,"generalZonePrices":null,"memberZonePrices":null,"seats":44},"34898":{"Id":34898,"Description":"The Ugly Duckling","PerfDate":{"date":"2021-07-10 00:00:00.000000","timezone_type":1,"timezone":"-04:00"},"PerfTS":1625936400,"DateTimeString":"July 10, 1:00 PM","InThePast":true,"BeforeToday":true,"ProductionSeason":34697,"generalPrice":null,"memberPrice":null,"generalZonePrices":null,"memberZonePrices":null,"seats":64},"34899":{"Id":34899,"Description":"The Ugly Duckling","PerfDate":{"date":"2021-07-11 00:00:00.000000","timezone_type":1,"timezone":"-04:00"},"PerfTS":1626022800,"DateTimeString":"July 11, 1:00 PM","InThePast":true,"BeforeToday":true,"ProductionSeason":34697,"generalPrice":null,"memberPrice":null,"generalZonePrices":null,"memberZonePrices":null,"seats":32},"34900":{"Id":34900,"Description":"The Ugly Duckling","PerfDate":{"date":"2021-07-17 00:00:00.000000","timezone_type":1,"timezone":"-04:00"},"PerfTS":1626541200,"DateTimeString":"July 17, 1:00 PM","InThePast":true,"BeforeToday":true,"ProductionSeason":34697,"generalPrice":null,"memberPrice":null,"generalZonePrices":null,"memberZonePrices":null,"seats":15},"34901":{"Id":34901,"Description":"The Ugly Duckling","PerfDate":{"date":"2021-07-18 00:00:00.000000","timezone_type":1,"timezone":"-04:00"},"PerfTS":1626627600,"DateTimeString":"July 18, 1:00 PM","InThePast":true,"BeforeToday":true,"ProductionSeason":34697,"generalPrice":null,"memberPrice":null,"generalZonePrices":null,"memberZonePrices":null,"seats":47},"34902":{"Id":34902,"Description":"The Ugly Duckling","PerfDate":{"date":"2021-07-24 00:00:00.000000","timezone_type":1,"timezone":"-04:00"},"PerfTS":1627146000,"DateTimeString":"July 24, 1:00 PM","InThePast":true,"BeforeToday":true,"ProductionSeason":34697,"generalPrice":null,"memberPrice":null,"generalZonePrices":null,"memberZonePrices":null,"seats":58},"34903":{"Id":34903,"Description":"The Ugly Duckling","PerfDate":{"date":"2021-07-25 00:00:00.000000","timezone_type":1,"timezone":"-04:00"},"PerfTS":1627232400,"DateTimeString":"July 25, 1:00 PM","InThePast":true,"BeforeToday":true,"ProductionSeason":34697,"generalPrice":null,"memberPrice":null,"generalZonePrices":null,"memberZonePrices":null,"seats":72},"34904":{"Id":34904,"Description":"The Ugly Duckling","PerfDate":{"date":"2021-06-19 00:00:00.000000","timezone_type":1,"timezone":"-04:00"},"PerfTS":1624129200,"DateTimeString":"June 19, 3:00 PM","InThePast":true,"BeforeToday":true,"ProductionSeason":34697,"generalPrice":null,"memberPrice":null,"generalZonePrices":null,"memberZonePrices":null,"seats":24},"34905":{"Id":34905,"Description":"The Ugly Duckling","PerfDate":{"date":"2021-06-20 00:00:00.000000","timezone_type":1,"timezone":"-04:00"},"PerfTS":1624215600,"DateTimeString":"June 20, 3:00 PM","InThePast":true,"BeforeToday":true,"ProductionSeason":34697,"generalPrice":null,"memberPrice":null,"generalZonePrices":null,"memberZonePrices":null,"seats":8},"34906":{"Id":34906,"Description":"The Ugly Duckling","PerfDate":{"date":"2021-06-26 00:00:00.000000","timezone_type":1,"timezone":"-04:00"},"PerfTS":1624734000,"DateTimeString":"June 26, 3:00 PM","InThePast":true,"BeforeToday":true,"ProductionSeason":34697,"generalPrice":null,"memberPrice":null,"generalZonePrices":null,"memberZonePrices":null,"seats":19},"34907":{"Id":34907,"Description":"The Ugly Duckling","PerfDate":{"date":"2021-06-27 00:00:00.000000","timezone_type":1,"timezone":"-04:00"},"PerfTS":1624820400,"DateTimeString":"June 27, 3:00 PM","InThePast":true,"BeforeToday":true,"ProductionSeason":34697,"generalPrice":null,"memberPrice":null,"generalZonePrices":null,"memberZonePrices":null,"seats":36},"34908":{"Id":34908,"Description":"The Ugly Duckling","PerfDate":{"date":"2021-07-03 00:00:00.000000","timezone_type":1,"timezone":"-04:00"},"PerfTS":1625338800,"DateTimeString":"July 3, 3:00 PM","InThePast":true,"BeforeToday":true,"ProductionSeason":34697,"generalPrice":null,"memberPrice":null,"generalZonePrices":null,"memberZonePrices":null,"seats":44},"34909":{"Id":34909,"Description":"The Ugly Duckling","PerfDate":{"date":"2021-07-10 00:00:00.000000","timezone_type":1,"timezone":"-04:00"},"PerfTS":1625943600,"DateTimeString":"July 10, 3:00 PM","InThePast":true,"BeforeToday":true,"ProductionSeason":34697,"generalPrice":null,"memberPrice":null,"generalZonePrices":null,"memberZonePrices":null,"seats":38},"34910":{"Id":34910,"Description":"The Ugly Duckling","PerfDate":{"date":"2021-07-11 00:00:00.000000","timezone_type":1,"timezone":"-04:00"},"PerfTS":1626030000,"DateTimeString":"July 11, 3:00 PM","InThePast":true,"BeforeToday":true,"ProductionSeason":34697,"generalPrice":null,"memberPrice":null,"generalZonePrices":null,"memberZonePrices":null,"seats":40},"34911":{"Id":34911,"Description":"The Ugly Duckling","PerfDate":{"date":"2021-07-17 00:00:00.000000","timezone_type":1,"timezone":"-04:00"},"PerfTS":1626548400,"DateTimeString":"July 17, 3:00 PM","InThePast":true,"BeforeToday":true,"ProductionSeason":34697,"generalPrice":null,"memberPrice":null,"generalZonePrices":null,"memberZonePrices":null,"seats":53},"34912":{"Id":34912,"Description":"The Ugly Duckling","PerfDate":{"date":"2021-07-18 00:00:00.000000","timezone_type":1,"timezone":"-04:00"},"PerfTS":1626634800,"DateTimeString":"July 18, 3:00 PM","InThePast":true,"BeforeToday":true,"ProductionSeason":34697,"generalPrice":null,"memberPrice":null,"generalZonePrices":null,"memberZonePrices":null,"seats":0},"34913":{"Id":34913,"Description":"The Ugly Duckling","PerfDate":{"date":"2021-07-24 00:00:00.000000","timezone_type":1,"timezone":"-04:00"},"PerfTS":1627153200,"DateTimeString":"July 24, 3:00 PM","InThePast":true,"BeforeToday":true,"ProductionSeason":34697,"generalPrice":null,"memberPrice":null,"generalZonePrices":null,"memberZonePrices":null,"seats":36},"34914":{"Id":34914,"Description":"The Ugly Duckling","PerfDate":{"date":"2021-07-25 00:00:00.000000","timezone_type":1,"timezone":"-04:00"},"PerfTS":1627239600,"DateTimeString":"July 25, 3:00 PM","InThePast":true,"BeforeToday":true,"ProductionSeason":34697,"generalPrice":null,"memberPrice":null,"generalZonePrices":null,"memberZonePrices":null,"seats":21},"34952":{"Id":34952,"Description":"The Ugly Duckling","PerfDate":{"date":"2021-06-16 00:00:00.000000","timezone_type":1,"timezone":"-04:00"},"PerfTS":1623852000,"DateTimeString":"June 16, 10:00 AM","InThePast":true,"BeforeToday":true,"ProductionSeason":34697,"generalPrice":null,"memberPrice":null,"generalZonePrices":null,"memberZonePrices":null,"seats":1},"34953":{"Id":34953,"Description":"The Ugly Duckling","PerfDate":{"date":"2021-06-16 00:00:00.000000","timezone_type":1,"timezone":"-04:00"},"PerfTS":1623859200,"DateTimeString":"June 16, 12:00 PM","InThePast":true,"BeforeToday":true,"ProductionSeason":34697,"generalPrice":null,"memberPrice":null,"generalZonePrices":null,"memberZonePrices":null,"seats":0},"34954":{"Id":34954,"Description":"The Ugly Duckling","PerfDate":{"date":"2021-07-30 00:00:00.000000","timezone_type":1,"timezone":"-04:00"},"PerfTS":1627653600,"DateTimeString":"July 30, 10:00 AM","InThePast":true,"BeforeToday":true,"ProductionSeason":34697,"generalPrice":null,"memberPrice":null,"generalZonePrices":null,"memberZonePrices":null,"seats":33},"34956":{"Id":34956,"Description":"The Ugly Duckling","PerfDate":{"date":"2021-07-30 00:00:00.000000","timezone_type":1,"timezone":"-04:00"},"PerfTS":1627660800,"DateTimeString":"July 30, 12:00 PM","InThePast":true,"BeforeToday":true,"ProductionSeason":34697,"generalPrice":null,"memberPrice":null,"generalZonePrices":null,"memberZonePrices":null,"seats":0},"34957":{"Id":34957,"Description":"The Ugly Duckling","PerfDate":{"date":"2021-07-31 00:00:00.000000","timezone_type":1,"timezone":"-04:00"},"PerfTS":1627743600,"DateTimeString":"July 31, 11:00 AM","InThePast":true,"BeforeToday":true,"ProductionSeason":34697,"generalPrice":null,"memberPrice":null,"generalZonePrices":null,"memberZonePrices":null,"seats":47},"34958":{"Id":34958,"Description":"The Ugly Duckling","PerfDate":{"date":"2021-07-31 00:00:00.000000","timezone_type":1,"timezone":"-04:00"},"PerfTS":1627750800,"DateTimeString":"July 31, 1:00 PM","InThePast":true,"BeforeToday":true,"ProductionSeason":34697,"generalPrice":null,"memberPrice":null,"generalZonePrices":null,"memberZonePrices":null,"seats":51},"34959":{"Id":34959,"Description":"The Ugly Duckling","PerfDate":{"date":"2021-07-31 00:00:00.000000","timezone_type":1,"timezone":"-04:00"},"PerfTS":1627758000,"DateTimeString":"July 31, 3:00 PM","InThePast":true,"BeforeToday":true,"ProductionSeason":34697,"generalPrice":null,"memberPrice":null,"generalZonePrices":null,"memberZonePrices":null,"seats":48},"34960":{"Id":34960,"Description":"The Ugly Duckling","PerfDate":{"date":"2021-08-01 00:00:00.000000","timezone_type":1,"timezone":"-04:00"},"PerfTS":1627837200,"DateTimeString":"August 1, 1:00 PM","InThePast":true,"BeforeToday":true,"ProductionSeason":34697,"generalPrice":null,"memberPrice":null,"generalZonePrices":null,"memberZonePrices":null,"seats":30},"34961":{"Id":34961,"Description":"The Ugly Duckling","PerfDate":{"date":"2021-08-01 00:00:00.000000","timezone_type":1,"timezone":"-04:00"},"PerfTS":1627844400,"DateTimeString":"August 1, 3:00 PM","InThePast":true,"BeforeToday":true,"ProductionSeason":34697,"generalPrice":null,"memberPrice":null,"generalZonePrices":null,"memberZonePrices":null,"seats":52},"35148":{"Id":35148,"Description":"The Ugly Duckling","PerfDate":{"date":"2021-07-15 00:00:00.000000","timezone_type":1,"timezone":"-04:00"},"PerfTS":1626364800,"DateTimeString":"July 15, 12:00 PM","InThePast":true,"BeforeToday":true,"ProductionSeason":34697,"generalPrice":null,"memberPrice":null,"generalZonePrices":null,"memberZonePrices":null,"seats":2},"35401":{"Id":35401,"Description":"The Ugly Duckling","PerfDate":{"date":"2021-07-15 00:00:00.000000","timezone_type":1,"timezone":"-04:00"},"PerfTS":1626357600,"DateTimeString":"July 15, 10:00 AM","InThePast":true,"BeforeToday":true,"ProductionSeason":34697,"generalPrice":null,"memberPrice":null,"generalZonePrices":null,"memberZonePrices":null,"seats":13},"35434":{"Id":35434,"Description":"The Ugly Duckling","PerfDate":{"date":"2021-07-22 00:00:00.000000","timezone_type":1,"timezone":"-04:00"},"PerfTS":1626962400,"DateTimeString":"July 22, 10:00 AM","InThePast":true,"BeforeToday":true,"ProductionSeason":34697,"generalPrice":null,"memberPrice":null,"generalZonePrices":null,"memberZonePrices":null,"seats":40},"35435":{"Id":35435,"Description":"The Ugly Duckling","PerfDate":{"date":"2021-07-22 00:00:00.000000","timezone_type":1,"timezone":"-04:00"},"PerfTS":1626969600,"DateTimeString":"July 22, 12:00 PM","InThePast":true,"BeforeToday":true,"ProductionSeason":34697,"generalPrice":null,"memberPrice":null,"generalZonePrices":null,"memberZonePrices":null,"seats":30},"35436":{"Id":35436,"Description":"The Ugly Duckling","PerfDate":{"date":"2021-07-08 00:00:00.000000","timezone_type":1,"timezone":"-04:00"},"PerfTS":1625752800,"DateTimeString":"July 8, 10:00 AM","InThePast":true,"BeforeToday":true,"ProductionSeason":34697,"generalPrice":null,"memberPrice":null,"generalZonePrices":null,"memberZonePrices":null,"seats":19},"35437":{"Id":35437,"Description":"The Ugly Duckling","PerfDate":{"date":"2021-07-08 00:00:00.000000","timezone_type":1,"timezone":"-04:00"},"PerfTS":1625760000,"DateTimeString":"July 8, 12:00 PM","InThePast":true,"BeforeToday":true,"ProductionSeason":34697,"generalPrice":null,"memberPrice":null,"generalZonePrices":null,"memberZonePrices":null,"seats":24},"35438":{"Id":35438,"Description":"The Ugly Duckling","PerfDate":{"date":"2021-07-29 00:00:00.000000","timezone_type":1,"timezone":"-04:00"},"PerfTS":1627567200,"DateTimeString":"July 29, 10:00 AM","InThePast":true,"BeforeToday":true,"ProductionSeason":34697,"generalPrice":null,"memberPrice":null,"generalZonePrices":null,"memberZonePrices":null,"seats":59},"35439":{"Id":35439,"Description":"The Ugly Duckling","PerfDate":{"date":"2021-07-29 00:00:00.000000","timezone_type":1,"timezone":"-04:00"},"PerfTS":1627574400,"DateTimeString":"July 29, 12:00 PM","InThePast":true,"BeforeToday":true,"ProductionSeason":34697,"generalPrice":null,"memberPrice":null,"generalZonePrices":null,"memberZonePrices":null,"seats":68},"35453":{"Id":35453,"Description":"The Ugly Duckling","PerfDate":{"date":"2021-07-01 00:00:00.000000","timezone_type":1,"timezone":"-04:00"},"PerfTS":1625148000,"DateTimeString":"July 1, 10:00 AM","InThePast":true,"BeforeToday":true,"ProductionSeason":34697,"generalPrice":null,"memberPrice":null,"generalZonePrices":null,"memberZonePrices":null,"seats":0},"35454":{"Id":35454,"Description":"The Ugly Duckling","PerfDate":{"date":"2021-07-01 00:00:00.000000","timezone_type":1,"timezone":"-04:00"},"PerfTS":1625155200,"DateTimeString":"July 1, 12:00 PM","InThePast":true,"BeforeToday":true,"ProductionSeason":34697,"generalPrice":null,"memberPrice":null,"generalZonePrices":null,"memberZonePrices":null,"seats":53},"35582":{"Id":35582,"Description":"The Ugly Duckling","PerfDate":{"date":"2021-07-27 00:00:00.000000","timezone_type":1,"timezone":"-04:00"},"PerfTS":1627394400,"DateTimeString":"July 27, 10:00 AM","InThePast":true,"BeforeToday":true,"ProductionSeason":34697,"generalPrice":null,"memberPrice":null,"generalZonePrices":null,"memberZonePrices":null,"seats":50},"35583":{"Id":35583,"Description":"The Ugly Duckling","PerfDate":{"date":"2021-07-27 00:00:00.000000","timezone_type":1,"timezone":"-04:00"},"PerfTS":1627401600,"DateTimeString":"July 27, 12:00 PM","InThePast":true,"BeforeToday":true,"ProductionSeason":34697,"generalPrice":null,"memberPrice":null,"generalZonePrices":null,"memberZonePrices":null,"seats":49},"35584":{"Id":35584,"Description":"The Ugly Duckling","PerfDate":{"date":"2021-07-28 00:00:00.000000","timezone_type":1,"timezone":"-04:00"},"PerfTS":1627480800,"DateTimeString":"July 28, 10:00 AM","InThePast":true,"BeforeToday":true,"ProductionSeason":34697,"generalPrice":null,"memberPrice":null,"generalZonePrices":null,"memberZonePrices":null,"seats":88},"35585":{"Id":35585,"Description":"The Ugly Duckling","PerfDate":{"date":"2021-07-28 00:00:00.000000","timezone_type":1,"timezone":"-04:00"},"PerfTS":1627488000,"DateTimeString":"July 28, 12:00 PM","InThePast":true,"BeforeToday":true,"ProductionSeason":34697,"generalPrice":null,"memberPrice":null,"generalZonePrices":null,"memberZonePrices":null,"seats":74}},"performanceDates":{"34863":1623902400,"34864":1623988800,"34866":1624593600,"34868":1625198400,"34870":1625803200,"34872":1626408000,"34874":1627012800,"34875":1623902400,"34876":1623988800,"34878":1624593600,"34880":1625198400,"34882":1625803200,"34884":1626408000,"34886":1627012800,"34887":1624075200,"34888":1624680000,"34889":1625284800,"34890":1625889600,"34891":1626494400,"34892":1627099200,"34893":1624075200,"34894":1624161600,"34895":1624680000,"34896":1624766400,"34897":1625284800,"34898":1625889600,"34899":1625976000,"34900":1626494400,"34901":1626580800,"34902":1627099200,"34903":1627185600,"34904":1624075200,"34905":1624161600,"34906":1624680000,"34907":1624766400,"34908":1625284800,"34909":1625889600,"34910":1625976000,"34911":1626494400,"34912":1626580800,"34913":1627099200,"34914":1627185600,"34952":1623816000,"34953":1623816000,"34954":1627617600,"34956":1627617600,"34957":1627704000,"34958":1627704000,"34959":1627704000,"34960":1627790400,"34961":1627790400,"35148":1626321600,"35401":1626321600,"35434":1626926400,"35435":1626926400,"35436":1625716800,"35437":1625716800,"35438":1627531200,"35439":1627531200,"35453":1625112000,"35454":1625112000,"35582":1627358400,"35583":1627358400,"35584":1627444800,"35585":1627444800},"reducedPricePerfs":[],"sensoryFriendlyPerfs":["",""],"soldOutPerfs":[34870,34882,34912,34953,34956,35453],"firstDate":null,"urlOverride":null}
The Journey to Find Your True Self
Adapted by Michael Haverty
Based on the beloved classic by Hans Christian Andersen
A young bird simply doesn't fit in with the other ducks in the pond. Helped by some friendly forest sprites, the duckling sets out to explore the wonders of the pond. On his journey, he meets a cast of colorful characters and courageously braves the seasons that help him discover his true self.
With a beautifully created environment full of hidden musical instruments created by Atlanta Percussionist Klimchak, The Ugly Duckling brings to the stage Andersen's transformative fable about life's bumpy road.
Your Center ticket includes the performance, admission to the Worlds of Puppetry Museum, and the Create-A-Puppet Workshop™.
CREATE-A-PUPPET WORKSHOP SCHEDULE SUMMER 2021
Thursdays : 10:45am-12pm and 12:45pm-2pm
Fridays: 10:45am-12pm and 12:45pm-2pm
Saturdays: 11:45am-1pm, 1:45pm-3pm, 3:45pm-5pm
Sundays: 1:45pm-3pm, 3:45pm-5pm
*NOTE:  groups can be scheduled for instructor-led Create-A-Puppet Workshops weekdays at 10am and 12pm—contact the Ticket Office for details!
Puppetry Styles: Rod Puppets
Create-A-Puppet Workshop™: Sweet Swan Rod Puppet    
Learning Themes: Seasonal changes, perseverance, identity, fables
Click below for a sneak peek at the show.
Meet the Artists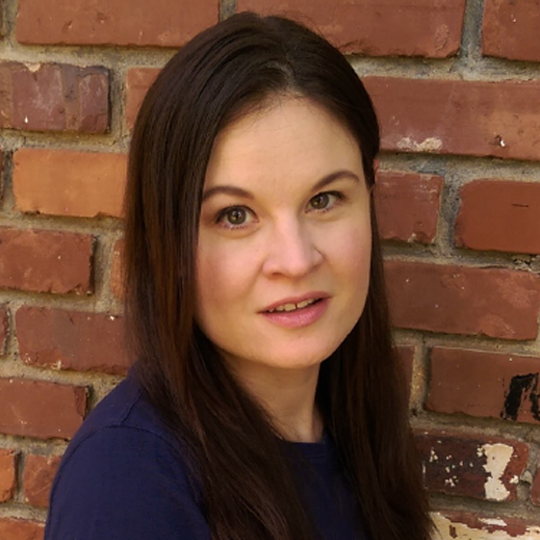 Amy Sweeney
Performer
Amy is howling at the moon to be back on stage at the Center for Puppetry Arts. She has performed for 13 years in around 40 productions at CPA, including Space!, Click, Clack, Moo: Cows That Type, Stellaluna, Cat in the Hat, Pete the Cat, Cinderella Della Circus, and many many more. She sends her gratitude out to everyone who is supporting the arts at this time. She also radiates love to her puppet partner in the show and in life, Tim. Hugs and snuggles to her kiddos and inspirations, Elora and Stella. Also, much love to her Mom and Dad, who have supported her throughout her crazy career.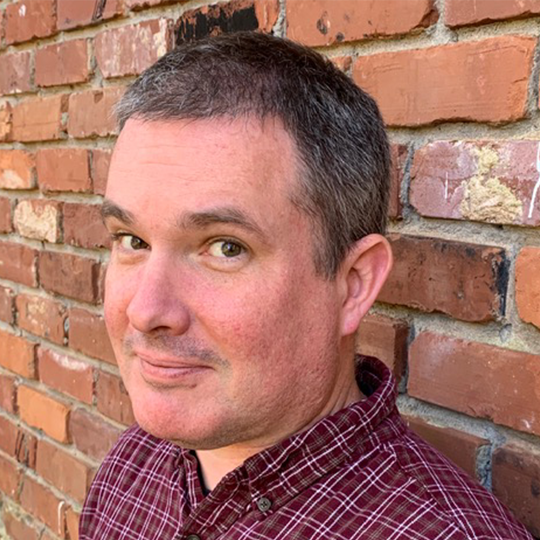 Tim Sweeney
Performer
Tim is thrilled to be back on stage for his fortieth production as a puppeteer at the Center for Puppetry Arts. Previous performances include Stellaluna, Rainforest Adventures, Click Clack Moo, Pete the Cat, and The Little Pirate Mermaid, among others. He would like to thank all of the team at the Center for their extraordinary efforts to stage this production safely. Special thanks to my wife Amy for her great work performing the show with me and big hugs to our girls, Elora and Stella.
Digital Puppet Shows:
The Little Red Hen & the Grain of Wheat
Digital Puppet Shows:
The Little Red Hen & the Grain of Wheat
This classic tale comes to life through an interactive performance led by puppeteer Jeffrey Zwartjes. Colorful hand pu…
Digital Puppet Shows:
Mr. Kolache's Long List
Digital Puppet Shows:
Mr. Kolache's Long List
Join Mr. Kolache (hand puppet), a Czech pastry, and his dog Baklava (hand puppet) on a "movin and groovin'" adve…
Digital Learning Workshop:
Native Americans
Nov 18
Digital Learning Workshop:
Native Americans
Learn about three different Native American cultures (Eastern Woodlands, Plains, Southwest) while they create their ow…
Digital Learning Workshop:
Butterflies
Digital Learning Workshop:
Butterflies
Learn about the lifecycle of the butterfly, what makes a butterfly an insect, its coloring and camouflage through this…